Welcome from the Editor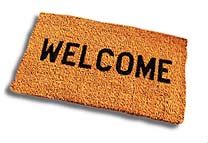 It's once again time for a new issue of the Transfer eNewsletter. As I write this, the deadline for application for transfer students to the UW for Autumn 2008 has just passed, and I think about the students around the state who may be reading this little web journal. Read more...

The Pre-Major in Astronomy Program (Pre-MAP)
The traditional approach to undergraduate science education requires several years of difficult — and sometimes boring — course work before you progress from pre-determined laboratory exercises to the cutting-edge research that makes a career in the sciences exciting and rewarding... Read more...

Upcoming UW and Departmental Application Deadlines

Check out the UW's Advising Podcast!
Would you like help from an academic adviser at the University of Washington, but don't know quite where to get started, or what questions to ask? Help is available for you, 24 hours a day, 7 days a week, 365 days a year (366 in leap years!). Read more...

The Dream Project: Opening Doors
Made up of over 65 University of Washington students, the Dream Project works to help local high school students realize their potential and achieve success after graduation. Read more...

Environmental Health Changes its Admission Requirements
We've changed our admission requirements. In order to be admitted to the major, you not only have to complete the prerequisite course requirements, but you also have to submit an application by the third Friday of the quarter before you wish to begin taking classes. Read more...

Changes to the Informatics Major
Beginning with the 2007-08 admission cycle, which would admit students to the major in the fall of 2008, the Informatics program has made some important changes to its prerequisites and program structure. Read more...

Upcoming Scholarship Deadlines and Information

Good Planning: An Important Tool in the Transfer Process
When I meet people interested in transferring to the University of Washington, one of the first questions I am asked is: "What can I do to be a competitive applicant?" Read more...

The English Core Admission Requirement
For this edition of the Transfer eNewsletter, I wanted to revisit an admission requirement that is challenging to understand: English core. Though I struggled to make it an interesting topic to read about, it needs our attention. Read more...

Connect with FIUTS Before You Transfer!
Are you an international student on your way to the University of Washington? Are you an American student with international interests? Be sure to connect with FIUTS before you transfer! Read more...

The Summer Institute in the Arts and Humanities: "Media and the Senses"
The 2008 Summer Institute in the Arts and Humanities selects and supports twenty undergraduates to engage in intensive research projects under the guidance of four interdisciplinary instructors. Selected students receive a Mary Gates Scholarship of $3,000 and earn academic credit for this full-time research experience. Incoming transfer students are invited to apply. Read more...

Change in Spanish & Portuguese Studies
The Spanish and Portuguese Studies Program has announced an important change regarding the Spanish major. The major is no longer competitive as of winter 2008. However, there are minimum prerequisites that must be met prior to admission. Read more...