Elandra
School: Franklin High School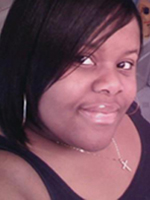 What was your best childhood memory?
Playing at recess in elementary school, playing kick ball and jump roping.
What was your favorite thing to do as a child?
Play
What have you changed about yourself from being a child until now?
I would say I'm more more mature and more responsible... Duh!