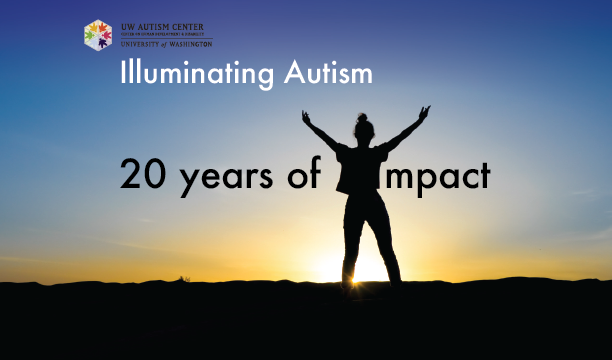 Saturday, January 28, 2023 at 6pm
Rainier Club, Downtown Seattle
For over 20 years, the UW Autism Center has been a force for good in our community. This milestone anniversary is a time for celebration, gratitude, and imagining what can be accomplished in the next 20 years!
The UW Autism Center's annual benefit dinner and auction, Illuminating Autism, is a tradition that makes it possible to support children and parents as they navigate the joys and challenges of autism, advance groundbreaking research, and give children a chance to enjoy the simple pleasures of summer camp. This special event will have an even greater impact this year, as we will be back in person to achieve all of these dreams and more.
On Saturday, January 28, 2023 our community will come together to celebrate over 20 years of clinical and scientific progress, and to build a community of supporters that will drive future discoveries and program advances. The evening will include presentations highlighting the Center's impact, as well as time to have fun and participate in live and silent auctions.