Newsletters & Blogs
EFlora 2015
Newsletter Archive
The complete archive of blog posts and news, including CUH gardens update, Plant Profiles and Seasonal Highlights.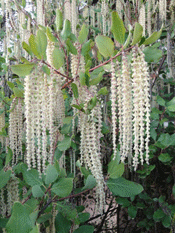 E-Flora is a monthly newsletter delivered to your email inbox. Sign up to receive profiles of top performing plants and all the latest news on upcoming classes, art exhibits, family events and much more.
Select one or more newsletters to receive the latest news, events, classes and new books.
Last modified:
January 30 2015 16:07:46