Kids and Family Programs
All Events | BioBlitz | Weekend Walks | About Family Programs
Park in the Dark
It's nighttime at the Arboretum...but the park isn't sleeping! On this special family adventure, you'll learn about animal adaptations in the dark - and see the gardens in a whole new light!
Become a bat or a moth, test your sense of smell, and use your "Deer Ears" to hear night sounds.
Washington Park Arboretum
Graham Visitors Center

| | |
| --- | --- |
| June 8th | 8-9:30pm |
| Aug 10th | 8-9:30pm |
| Aug 31st | 7:30-9:00pm |
| Sep 14th | 7-8:30pm |
| Sep 28th | 6:30-8:00pm |
| Oct 12th | 6-7:30pm |
For Families ages 6—100
$8/person. Babes in arms NOT charged.

REGISTER at (206) 685-8033
or Online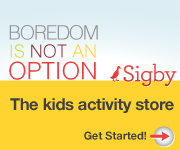 Family Fun
What is it about the autumn that generates so much nostalgia? A season evoking such emotion somehow always manages to pass in a blur. It marks the end of lackadaisical afternoons and the start of the annual decent into the cooler, more introspective months.  The way I see it, fall is the natural steward of the New Year. We begin afresh: in school, in season, in time. Fall is about possibility, and that being given, there is no lovelier place to be than surrounded by preschoolers.
These past weeks in the Forest Grove have been filled with observations of our changing surroundings.  Children this age are just beginning to have an awareness of the passage of time, and autumn therefore provides the perfect canvas for that initial introduction. We literally see the passage of time echoed in the ever sooner sunsets, the coming of the rain showers, and most particularly, in the changing and falling of the leaves and the mushrooms that burst through them on the forest floor. Contrary to life in a traditional classroom, in the forest school the change in seasons literally alters our landscape.
Taking the time to draw attention to these changes and allowing the children the opportunity to explore and experience them first hand encourages the development of a heightened ability to discriminate the subtle nuances of the environment, and is therefore a very important part of our curriculum indeed. When we bury ourselves in giant maple leaves, or collect seedpods with different size tongs, or compare and contrast mushrooms, or close our eyes and listening to the new sounds of migrating birds, or choose a specific tree to visit weekly, we are ensuring that these changes do not pass unnoticed.
In addition to the science of our
surroundings, children in the forest school have been learning to discriminate feelings, thoughts and the social and emotional need of individuals as well as of a group. We have begun using "The Incredible Flexible You!" social thinking curriculum to better understand why we choose to act in certain ways, and how that impacts those around us. I never cease to delight in the expression of independence and pride on the face of a child who for the first time verbalizes a feeling and then is able to follow that up with an explanation of "why I feel that way."
These thoughts and ideas are powerful, not only for children but for adults as well. Sarah and I have learned at least as much about social interaction as the children have- there is so much to know!
Recently, we have read the books "Thinking Thoughts and Feeling Feelings," and "The Group Plan," and have incorporated activities in regard to these topics into our daily lesson plans. Here in the forest grove, we can already see the impact it is having on the children, who ask to hear the stories again and again and who have begun using their hand to demonstrate a "thought bubble" whenever they discuss a thought they've had.
In the Magnolia class we've seen an incredible group dynamic develop. The children take on large-scale projects together and successfully navigate complex imaginative games. It is exciting to experience the change that has occurred as these preschoolers become increasingly less reliant on us and more reliant on one-another. There is a sense of independence, responsibility, and pride among all of the students, and it is reflected in the way they interact. They shout out roles and tasks and pass them back and forth, taking turns without needing to be asked. They incorporate new members into the play as they arrive.
They take time to solve conflicts and listen to one another's words. These are self-confident, self-directed kids, and they go out of their way to help one another problem solve and achieve success. In so doing, they are able to take on new and greater challenges, and take full advantage of the educational experiences available to them. As a teacher, it is absolutely thrilling to stand back and observe each morning as everyone greets one another with a hug or a smile and then get right to work- these kids don't need to be told what the important work of the day is- they are creating it themselves.
The Cedar class has been taking advantage of all the outdoor classroom has to offer. They really want to know everything about their classroom and how to engage with it. We go on spider-web hunts and are astounded at how many are to be found high in the cedar trees above us. We learn that Native Americans used cedars to make shelter, fishing gear, and even clothing, and then we fashion braided bracelets from long cedar "ropes." We collect a menagerie of mushrooms by the nurse log and make spore prints with them, discussing the how and why of the images left behind. We work together to fill a basket with heavy stones, use our combined power to heft it up
high, check to make sure that the "danger zone" is clear, then laugh and clap as it comes thundering down to the ground with a satisfying "thunk." On a walk we find a print in the ground and throw out suggestions as to what it might be- a lion? a dog? a coyote? -We decide that it probably isn't a lion and continue on, hunting for more clues as though they were our prey. In the mud pit we're moving our bodies to accommodate one-another, making space while making mud-cakes. We join together to roll a large log up a hill, then collapse exhausted on the ground. We build fairy houses and furniture for our fort. We use binoculars to spy into the trees and search for birds, discovering a chickadee nest outside the classroom boundaries. We sing songs as a group and take turns singing songs for one another. We are learning and growing by the minute.
Despite the speed with which the autumn blazes past, we have accomplished much these past weeks in the forest grove, and have loved every second of it. The funny thing I've come to realize about this quirky season is that indeed, time passes quickly, but if you take the time to really stop and appreciate them, the moments within seem to last forever.
Warmly,
Kit Harrington and Sarah Heller
Posted on 30 October 2013 | 2:58 pm
Weekend Walks
Gaultheria shallon
In the midst of our dry NW summer, while many plants look worse for wear, our native evergreen Salal shrubs, Gaultheria shallon, are shiny and healthy. Salal flowers in the spring with pinkish-white bell-shaped flowers in groups of 5-15 on racemes; very similar to the Pieris japonica flower. Both plants are in the Ericacea family. The Salal shrub can grown to 16′ tall and forms a dense mass that creates habitat and food for local birds and animals. It is a coniferous forest understory plant that is widespread in lower, coastal elevations.
Salal is used world-wide in floral arrangements for its long lasting fresh evergreen foliage and is harvested locally in a multimillion dollar industry. However, the harvesting of the foliage in the wild is protected by the US Forest Service by issuance of permits – this is to save our native plant from over harvesting and ensure its continuance in the wild.
The name Salal is derived from the Chinook language. The small sweet blue colored berries, which are ripe right now, were harvested and eaten by the local Salish peoples; consumed as a fresh fruit in summer, used to sweeten fish roes and soups, and mixed with fish oil and dried in cakes for winter consumption (an early version of fruit leather).
Salal is one of the NW native plants that will be featured in August's Free Weekend Walks at the Washington Park Arboretum.

Posted on 31 July 2013 | 12:24 pm
BioBlitz
May is a vibrant month at the UWBG's Washington Park Arboretum.  The show that the Olmstead Bros. firm had in mind when they designed Azalea Way back in the 1920′s reaches maximum glory as fading cherry blossoms hand over the reins to innumerable phonograph-shaped blooms that wall the 1/2 mile promenade.  It's easy to be swept up in the colors and scents of spring, so gaudy and distracting, but there is vibrancy beyond the blooms as well.  The soil has reached a consistent warmth, the night time air has lost its bite and everywhere is teaming with insects.  They've timed their reappearance perfectly with the lime-green growth in the park, as have the bats, birds and frogs to eat them.  What better time to hold a bioblitz.
 May 10th/11th marked our third full-on blitz, and our second spring-time one.  (We're on an 18-month spring/fall cycle).  The inaugural UWBG Bioblitz took place around this same time of year in 2010 and focused on the north end, Foster Island.  Our focus this time was on the middle third of our 230 acres – the heart of our "native matrix".
Declaring a focal area is pretty arbitrary speaking to birders and mammal trackers – they cover as much territory as their quarry.  For the entomologists I tagged along with during the first taxa team shift on Friday afternoon, however, we'd hardly left the greenhouse before the Siren's song crashed us on a grove of cedars to pick and dig and shake and catch.  They indulged and in the process trained their few citizen-scientist tagalongs, and then I pried them away to plunk them in the "green zone", a 200,000 sq. ft. square in the middle third.  We made it through about 1.5 of the 100′ x 100′ grid squares on our map.
The plant team was moving at a similar pace because this year we decided to do something a little different.  The WPA has within it's collection around 10,400 specimens.  We have information on all of them, information like where they came from, when they were planted, by whom, etc.  Also within the WPA, however, are acres of more or less natural areas, our "native matrix" comprised of big old native trees that regrew from seed after the site was last harvested in 1896.  About these trees, we have very little information.
So for bioblitz, we teamed up with Lisa Ceicko from Forterra to begin an inventory of our native trees using i-Tree protocols.  I-Tree is a program that when you enter in some basic data like tree type, diameter, height, etc., it spits out numbers representing various ecosystem services that a given tree is providing.  King County (also with Lisa's help) is in the midst of completing their Integrated Urban Forest Assessment aimed to determine how much carbon is being sequestered, air/water  being purified, habitat provided, etc. by Seattle's trees using the same program.  We aim to do the same with our big old natives.  During Bioblitz, we made it through almost three grid squares…only 592 more to go.
After that first shift it was time for dinner and a lecture with this year's guest speaker, Paul Bannick.  If you haven't seen Paul speak, you should, but regardless, you've ever opened up a bird book, you've probably seen his photographs as his work is featured in all the good ones.  His book, The Owl & the Woodpecker, inspired a traveling exhibit created by the Burke Museum and he's won a couple really big awards over the past few years, one from Audubon Magazine the other from Canon.  His talk and slideshow focused on owls, and gave those in attendance a glimpse into his next book.  It was both fascinating and beautiful.
After the talk, half of the next taxa team shift focused on owls as well, the other half, bats.  There lives within the WPA a pair of resident Barred Owls.  They've been seen here consistently for the past several years and they've reared several successful broods.  It's nesting season right now, and we know where they're nesting.  Despite all this, however, the owl team got skunked.  Not even a "who cooks for you".  The bat team, on the other hand, led by members from Bats Northwest, fared much better.  With their sonar equipment, they recorded hundreds if not thousands of these misunderstood echo-locators, mostly Silver-haired Bats.  I learned that there are 15 bat species in Washington State, 13 of whom live west of the Cascades.  We fear bats for their blood-sucking reputation, yet only 3 species worldwide actually suck blood, and two of those target birds.  Ironically, without bats, we'd lose countless more blood to mosquitoes.  Bats eat 40% of their body weight in insects per night, and as an added bonus they help pollinate night blooming flowers (such as agave for making tequila).
Saturday started with some early morning bird teams (one by land and one by kayaks provided by Agua Verde Paddle Club), a plant team and a mammal tracking team.  The kayakers were happy to see a Spotted Sandpiper as well as a Pied Billed Grebe nest floating on some lily pads.  The land-lubbers were happy to see the owls.  The tracker, Linda Bittle from the Wilderness Awareness School, was just happy to be out of the office.  The day continued with more of the same plus a couple spider team outings with Rod Crawford and one lonely mushroom team.  Sunny springs can be tough on mushrooms and there were several great events competing for mushroom folk attention – a lecture from local legend Paul Stamets Friday night, and Mushroom Mania at the Burke.  We look forward to another fungus-blitz this fall to give this taxa its deserved attention.  And we look forward to continuing our bioblitz tradition for many years to come.  We hope to see you at the next one, and in the meantime, we'll be doing what we can from a management perspective to sustain and increase the biodiversity in this gem of the Emerald City.
Posted on 15 May 2013 | 11:42 am
All family programs we offer ...
The Elisabeth C. Miller Library has a Children's Collection of 400 nonfiction and fiction books on gardening, botany, and science projects. The Miller Library hosts Story Programs once a month.
Washington Park Arboretum has 230 acres of landscaped gardens, natural areas, and wetlands, plus a world-class collection of 10,000 trees, shrubs, and other plants—plenty of material for wide-eyed, hands-on learning! Add enthusiastic, knowledgeable educators or loaner backpacks filled with field guides, magnifiers and activities, and you've got all the makings of experiences that will intrigue students of all ages while stretching their minds and legs.
For self-guided adventures, check out the Explorer Packs for groups of up to 15 students K-6th or our Family Adventure Packs. For guided adventures, our School Fieldtrips provide hands-on, inquiry-based explorations of Washington Park Arboretum's 230 acres of woodlands, wetlands and trails, and are aligned with Washington State Standards of Learning (WASLs).
The UW Botanic Gardens is also committed to providing opportunities for teens and young adults to gain valuable skills and practical knowledge while providing service to UWBG. See GROW Program.
Last modified:
September 11 2013 15:59:45