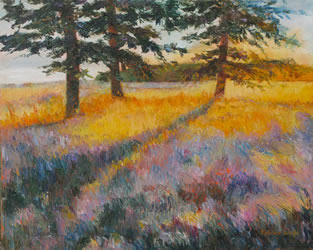 Seattle Parks and the Northwest
Artist Kathleen Wolfe celebrates her love of nature with oil paintings on canvas featuring poppies, water lilies and landscape with majestic trees. Her paintings will be on display in the Miller Library from August 5th to September 16th.
Meet the artist at a free reception at the Elisabeth C. Miller Library on Wednesday, August 13th from 5:00 to 7:00pm. 3501 NE 41st Street, Seattle.
Tags: Art exhibit, Miller Library