The Center for Performance Studies represents a consortium of programs, faculty, and graduate students engaged in the study of performance culture across the disciplines. Our faculty is working on a day-to-day basis to further our goals.
​Dr. Scott Magelssen
UW Center for Performance Studies
Scott Magelssen holds a PhD in Theatre History, Theory, and Dramatic Literature from the University of Minnesota, and teaches Theatre History and Performance Studies. His work treats the ways tourism, businesses, and the military use live simulation and performance to create and reinforce meaning for participants. His new book, Simming: Participatory Performance and the Making of Meaning, was published in spring 2014 by University of Michigan Press. He is the author of Living History Museums (2007), and co-editor of Enacting History (2011), Theatre Historiography: Critical Interventions (2010), and Querying Difference in Theatre History (2007). He is the Editor of Southern Illinois University Press's Theater in the Americas series and co-edits the website theater-historiography.org with Henry Bial.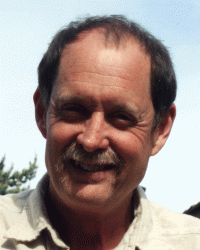 Dr. Odai Johnson
UW Center for Performance Studies
Odai Johnson directs the doctoral program at the University of Washington's School of Drama. He has published widely on pre-modern theatre and his current work is titled Ruins: Classical Theatre and the Archeology of Memory. Professor in theatre history and head of the Ph.D. program, Odai Johnson took his MFA from the University of Utah and his Ph.D. from the University of Texas at Austin. His articles have appeared in Theatre Journal, Theatre Survey, New England Theatre Journal, Theatre Symposium and The Virginia Magazine of History as well as contributions to numerous anthologies. His books include Rehearsing the Revolution (University of Delaware 1999), The Colonial American Stage: A Documentary Calendar (AUP: 2001) and Absence and Memory on the Colonial American Stage (Palgrave-Macmillan, 2005). Johnson is the director of the UW's Center for Performance Studies and a Donald E. Petersen endowed fellow.
Dr. Stefka Mihaylova
Director - UW Center for Performance Studies
Stefka Mihaylova holds a Ph.D. in Theatre Studies from Northwestern University. Her research focuses on gender and racial aspects of spectatorship in contemporary American and British feminist theatre. She has published articles on the plays and performances of Tony Kushner, Carolee Schneemann, and the Guerrilla Girls. She has also worked as a production dramaturg at several theatres in Chicago and has read play manuscripts for Chicago's Goodman Theatre.