Helpful Links
With spring commencement just around the corner, the Honors community has much to celebrate! Check out our latest newsletter.
Honors alumni met with students of Honors 496—the capstone course wherein seniors finish and present an online portfolio reflecting their undergraduate experience—to discuss their own experiences of "life after college."
Graduates Sparkle at Honors' 2015 Celebration of Distinction
Jun 18th, 2015
Honors 2015 Graduates who lived together as Freshmen in "Lander 8" at the Celebration of Distinction—friends for life.
The Honors Program was once again delighted to witness the liftoff of hundreds of diversely talented, deeply authentic people—no longer our students—as they take flight for their next adventures in education, work, and self-discovery.
The annual Celebration of Distinction (CoD) is one of the highlights of our year, bringing together the entire Honors community to enjoy the commencement of our graduating class. Alumni, students, parents, brothers and sisters and friends come together with faculty, staff, and administrators of the University at a special brunch with live music, awards, inspiring speeches, and a procession of Huskies who are graduating this year with Honors. Dean Taylor once again draped the Honors cord over the shoulders of each graduate in the procession and closed the ceremony reminding us how precious our time together has been.
Kaija Reinelt's commencement speech was just as brave, humorous, and moving as anyone who knows her would expect. All of the student speakers and musicians reminded the rest of the audience how special each member of the community really is and how wonderful it is when we are building a thing together... even when it feels like a kind of farewell.
But this doesn't need to be goodbye. Honors Director Vicky Lawson addressed the roomful of alumni, some of whom graduated many years ago and some who are only now joining those ranks: "You will have many homes throughout your lifetime and Honors will continue to be one of them as much as you would like it to be. Return to us as a mentor, be a voice in our events and share your stories and wisdom with future generations. We invite you not only to stay in touch, but to stay involved."
See photos of the CoD on our Facebook page and if you're not already convinced that professor of Law Theo Myhre deserved to win this year's Honors Excellence in Teaching Award, ask Honors sophomore Hannah Russ for full details.
Special thanks to everyone who has made this year in the UW Honors Program one of the very best. Learn more about some of the newest Husky Honors alumni by perusing these student profiles.
Eat, Drink, and Think about Writing
Jun 15th, 2015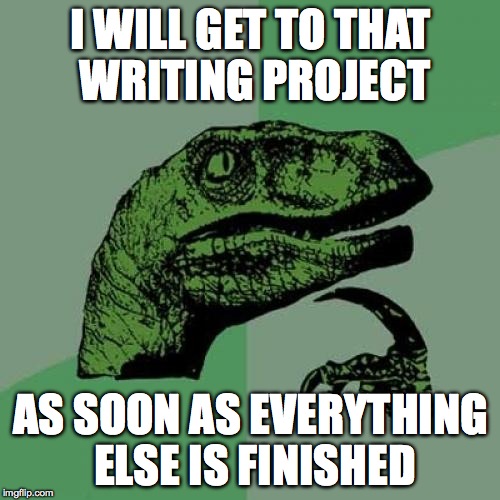 "Be ready with your passion and then, like a lion in the tall grass, hunker down and scan the horizon for opportunities to write about it."
Frances McCue was surrounded by nearly twenty UW Honors graduates ranging from Boeing engineers whose time at UW was in the late sixties to recent graduates working in non-profit sector, pursuing their advanced degrees, running their own businesses—you name it. Frances had just informed us that national magazines are hungry for OpEd pieces, especially from anyone under the age of thirty. Heads nodded around the room. Even for those of us over the age of thirty, submitting a short opininion piece to a well-known publication seemed within reach. Not only possible—getting published could help many of us get noticed more in our careers and meet that ever-present need to be creators of beautiful writings.
We were there for the first event in a new series engaging UW Honors alumni in conversation with faculty and with each other: Eat, Drink and Think with Honors. On this evening Frances McCue—Honors Writer-in-Residence and an accomplished writer/poet who teaches at UW and established the nonprofit writing center at Richard Hugo House—was leading a discussion about writing whatever you want to write.
The advice was generated by audience pain points. Before the discussion, Frances worked the room at a casual reception where alumni caught up with old friends and met new contacts over food and drinks. They also spoke with Frances, who wrote "writing prescriptions" for many attendees to help them work through whatever it was that kept them from writing as often, joyfully, or effectively as they could be.
Here are a few takeaways from that evening, some of which were contributed by other writers in the room who have developed their own strategies to be clear, effective, and geniune in both their creative practices and in their day-to-day communications.
Commit to a writing practice.
Make a safe space where you can work privately on your craft. Don't invite work, your family, or anything else into this protected space.
Give it time. Don't make this the last thing you do at the end of a long day. Calendar yourself for regular intervals whether daily, weekly, or twice a year!
Forget about everything else. Don't compare yourself to others. Don't judge or edit as you go at first, just allow the writing to show up.
Work small and find affection.
Find an audience for your writing. More specifically, find people you admire who are "in favor of the assets that appear in your writing."
Set a low bar at the beginning. Commit to small projects you can complete with a deadline and a word count.
Expand your audience carefully: don't invite someone to proofread your delicate essay-in-progress. Save heavy hitters for later in the game when you're looking to publish.
Release and repeat.
Whether you are working on an essay, a poem, or a science fiction novel, the time comes when you must let it go. Give it back to the world in whatever format makes sense and have faith that you will continue to write and nothing will ever be perfect.
Get inspired for your next feat. There are thousands of great books on writing, wonderful courses and writing groups, etc. One good source is Reality Hunger: A Manifesto. Don't just read and research. Look at images, delve deep into your own experiences. Dig up a project you thought was long dead and breathe new life into it!
Take your inspiration into your work and, as before, start small and let it biggen and biggen to the degree that it needs to do so.
The final piece of advice:
Be aware that you can be a great writer all of the time, no matter what you are writing.
Embed beautiful language into the seemingly mundane tasks of daily life. Even if you are writing emails, marketing copy, aircraft operating instructions, etc. it is your perogative to tell good stories, use excellent and memorable phrases, and let your authentic voice lead the piece.
Don't become a victim of bullet points. Need to express your information succinctly? Try opening a Twitter window and make it a game to reduce your lengthy paragraph to 140 characters.
Be a force of encouragement in the world and notice great writers who maybe don't even think of themselves as writers. Tell them they are!
Thanks to everyone who joined us on May 28. Stay tuned for invitations to more Eat, Drink, and Think events with Honors and if you aren't already subcribed to receive Honors news, email forcarey@uw.edu to get on our list!
Fail for the Win
May 19th, 2015
Honors Program director, Vicky Lawson, spoke as one of five courageous faculty members at the May 6 "Reflections on Rejection Panel", an inspiring event hosted by Undergraduate Academic Affairs in collaboration with the Stanford Resilience Project. Hot on the heels of the previous week's Honors Hearth conversation with College of Arts & Sciences Dean Bob Stacey, Lawson was ready to tell everyone in the room the stuff we rarely hear: what went wrong and how it was okay.
After enjoying dinner and exploring the beautiful, newly constructed Intellectual House, we took our seats before the five panelists, all accomplished members of the UW community – associate professor of Anthropology and adjunct associate professor of Global Health, Rachel Chapman; professor and chair of Communication, David Domke; professor of Geography and director of the Honors Program, Vicky Lawson; professor of History and Dean of the College of Arts and Sciences, Bob Stacey; and assistant professor of Human Centered Design and Engineering, Kate Starbird. Each panelist was introduced first in the typical manner – a list of achievements, successes, and awards – before reintroducing themselves with their "failure resumes", the moments often edited out of our narratives. Immediately, this opening drew attention to the fact that, as Starbird stated, "failure and success are intimately connected", and communicated a message of hope, the need for all of us to be resilient, and the capacity for resilience that lives in each of us.
Throughout the conversation, the audience came to understand that these people, people we respect and view as successful, are in fact…people. They have experienced failure and hardships -- and were able to come out the other side (and continue to do so, even today!). The presentation of the self-identified failures ranged from Domke discussing 27 rejection letters he received in response to job applications he submitted, to Lawson and Stacey discussing personal loss, to Chapman reading a poem that brought the audience to tears. But the message was consistent: failure is not something you should feel ashamed about and keep hidden. Through honest and open conversation, we can move past challenges and failures and emerge more thoughtful, self-aware, and resilient. And what better time to nurture this mindset than college? As Domke said, "Fear of failure is paralyzing [but] college is a time to try - you have the support".
We are so proud to have had this panel at the UW and for Vicky to have fearlessly shared her personal stories, inspiring others to do the same, and embodying the support we, in Honors collectively, strive to have for students and their education.
--------------------------------------------------------------------------
A big thank you goes out to UAA and the Stanford Resilience Project for bringing such an awesome event to campus!
We hope you enjoyed the event as much as we did and, if you missed it, here were some other great, carry-with-you-quotes:
"We have this perception that other people are perfect because we write failure out of their stories" – Starbird
"Surviving failure is a collective process … that lift us up" – Lawson
"Letting down or building up the people we love is the only failure or success that truly matters" – Stacey
Bonderman fellows prepare to embark on solo journeys
Apr 27th, 2015
We were thrilled to welcome and celebrate the 2015 Bonderman Travel Fellows at recent reception that brought together past fellows, selection committee members, and some of the many UW staff who help make this fellowship such a success! Starting this summer, the new fellows will embark on solo journeys to at least two regions and six countries over at least eight months long, and may not pursue academic study, projects, or research while traveling.

Collectively, the 2015 Bonderman Fellows will travel to Colombia, Brasil, Peru, Chile, Argentina, Bolivia, Ecuador, Venezuela, Patagonia, Egypt, Lebanon, Algeria, Morocco, Turkey, Greece, Spain, Hungary, Czech Republic, Croatia, Iceland, Mexico (Chiapas), Costa Rica, Guatemala, Belize, New Zealand, Tonga, Fiji, Samoa, Palau, Malaysia, Indonesia, South Korea, Vietnam, Cambodia, Thailand, Laos, Myanmar, India, Nepal, Russia, Madagascar, Malawi, Mozambique, South Africa, Ethiopia, Tanzania, Rwanda, Uganda, South Africa, Kenya, the Maldives, Bangladesh, Japan, China, Singapore, Bhutan, and Tibet.

Their travel interests include folk music and poetry; sacred spaces and spirituality; human connection to the ocean; the environment; urban development; biodiversity; indigeneity; the care of ageing and dying populations; music as a bond, and much, much more. We wish them safe and adventurous journeys!
Learn more about the Bonderman Travel Fellowship and view the Fellows' travel plans »