Sponsoring Unit: Honors Program, Undergraduate Academic Affairs
Program Dates: June 23 - July 25 (Summer A Term)
The 11th Honors in Rome Program, established in 2002 in partnership with the University of Washington Rome Center
15 credits (onsite in Rome and Venice summer = 13 combined with a 2 credit spring prep seminar in Seattle)
This program will satisfy the following 15 credits of Honors core requirements:
| Course | Credits | Credit Type |
| --- | --- | --- |
| Honors 394 | 5 | Honors Interdisciplinary (taken in summer while abroad |
| Honors 230 | 5 | Honors Social Science (taken in summer while abroad) |
| Honors 398 | 3 | (taken in summer while abroad) |
| Honors 397 | 2 | (taken in spring before departure) |
(Note: Honors 398 and 397 seminars will combine to satisfy one five credit Honors Interdisciplinary course requirement. Because Interdisciplinary and College Honors only require one Honors Interdisciplinary core course, the additional courses will fall into your "Any Additional Three" Honors course requirements.)
Information Sessions
Wednesday, Nov 20 @ 12:30, MGH 211 B
Tuesday, Jan 14 @ 3:30, MGH 211 B
About the Program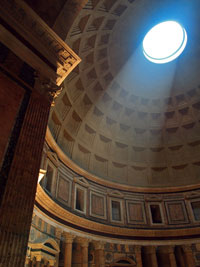 The program is conducted at the Palazzo Pio, the University of Washington's Rome Center, located in the historic center of the city. The palazzo, a fully remodeled seventeenth-century structure that sits on the foundations of the ancient theater of Pompey (55 B.C.), rises next to the Campo de' Fiori, one of Rome's favorite locales, a bustling open market during the day and lively social venue at night.
The Program will include excursions to main historical sites of the city with instruction in both ancient and contemporary art in Rome and the surrounding area. A sampling of excursions may include: the Pantheon, Vatican City, Contemporary Art Museum, and possibly Ostia Antica. Rome is centrally located and the class will take advantage of an overnight trip to Florence, as well as a 3rd week excursion to Venice.
The UW's Rome Center will provide classrooms, library use, and a computer lab as well as access to support staff and events such as film night, cooking classes and lectures by local guest speakers.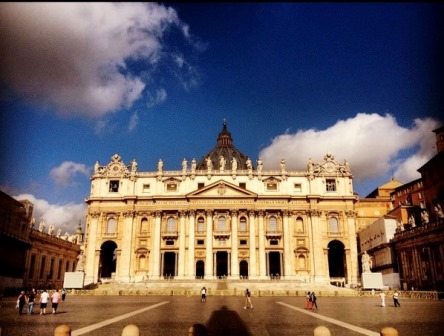 Program Credit
Students will receive 15 credits of Honors core credits -- 13 summer credits and 2 spring seminar credits. Participating graduate students will coordinate the allocation of credits with their advisers.
Alternative credit may be available to students not currently enrolled in the Honors Program. Alternative credit options must be arranged in advance with your departmental adviser.
Preparation for Rome Study Abroad, Honors 397 (I&S) - 2 credits
Students accepted to the program are required to enroll in a 2 credit preparatory course during spring quarter. Seminar schedule TBA.
Migration, Markets, and Minorities in the New Europe, Honors 394 (Honors Interdisciplinary, VLPA and I&S) - 5 credits
In this course we explore the causes and consequences of contemporary migrations across the Mediterranean. Through readings, discussions, films, guest lecturers, and field trips students will learn about the diverse types of migration present in the new Europe today (refugees, asylum seekers, and labor migrants from all over the world). Immigrant integration and multiculturalism with particular attention to ethnic, national, gender, and religious differences will be discussed, as will increasing efforts to control migration into Europe and the EU. Students will work on team projects, in consultation with the professors, throughout the course and present their research during the last week of the Program.
Islam and Italian Cities, Honors 230 (I&S) - 5 credits
For much of our recorded history the Mediterranean Sea functioned to unite the lands that surrounded it. People, cultures, and empires in southern Europe, western Asia, and North Africa crossed this sea continuously in many directions; interacted with, borrowed from, and strengthened each other. This relationship took a new turn in the late nineteenth century and became even more intense when Italy and other European states started colonizing North Africa. In this course students will study the impact of this history on Rome, Venice, and other regions of Italy by reading the impressions of various travelers from different periods and by studying art and architecture.
Tracing the History and Power of the Image: Ancient to Modern Roman Art, Honors 398 (VLPA) - 3 credits
This course will be structured around visits to the major art and architectural sites of Rome. Students will examine the evolution in Roman visual culture and identify the common connecting threads of this rich historical location. Recent art historical readings and on-site discussions will facilitate this journey through the city's past from Ancient Imperial Rome to 20th century Fascism.
Directors
Resat Kasaba, Professor and Chair, International Studies
Read more: http://faculty.washington.edu/kasaba/
Kathie Friedman, Associate Professor, International Studies
Read more: http://jewdub.org/faculty/kathie-friedman/
Professors Kasaba and Friedman are national and globally recognized scholars with extensive experience leading and teaching students abroad.
Lauren Easterling is the Manager of Faculty-led programs for the UW Study Abroad Office. She is pursuing her Master's in Art History. Lauren has assisted with and co-led programs to Rome in 2010 and 2012. She served as the Rome Center intern during the last year of her undergraduate degree.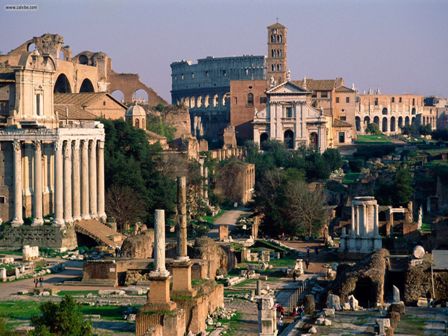 Site Partner
This study abroad is based at the UW Rome Center, housed in the 17th century Palazzo Pio in the heart of historic Rome - the Campo de' Fiori. This piazza is an open-air fruit and vegetable market by day and a gathering place by night. The Rome Center provides classroom space, computer lab, library, logistical assistance, and access to support staff and events such as film night, cooking classes and lectures by local guest speakers. For more information about the UW Rome Center, see their website at: http://depts.washington.edu/roma/
Program Cost
Program cost is approximately $5,300 per student (this amount includes tuition, lodging, classroom and lab fees, some group meals, admission to all museums and exhibits, excursions, partial ground transportation, and Rome Program fees). Course fee does not include the Study Abroad fee ($300), airfare ($1,000-$1,600 round trip, depending on when and where you buy your ticket), food (about $30-50 per day), and personal spending money.
Financial Aid
Students may use their regular financial aid and scholarship funds for study abroad. The exception is any scholarship in the form of a tuition waiver. Tuition waivers cannot be used to pay study abroad program fees. Check with the Office of Student Financial Aid in Schmitz Hall for more information.
Funding opportunities are available through the Global Opportunities Program (Go! and Fritz Scholarships). The Office of International Programs and Exchanges maintains a funding opportunities list.
For information on the Guaranteed Education Tuition Program visit:
GET Program Information
and for Financial Aid Questions:
Financial Aid Information
The Study Abroad Refund Policy details out the program withdrawal process.
Housing in Rome
Students will be housed in apartments near the Rome Center.
Travel
To Rome
Participants are responsible for making their own travel arrangements to and from Rome. Act quickly to reserve the lowest fares; you may wish to explore budget fares offered on discount search websites as well as Council Travel and STA Offices in Seattle.
Within Italy
Students and instructors will take several excursions outside of Rome. Excursions may include Florence and Venice. The program fee covers these group travel expenses. Students may also have some opportunities to travel on their own for two or three day-jaunts.

All participants must have a passport that is valid for not only for the duration of the program, but for 6 months after the program ends. It may take as long as six weeks to obtain or renew a passport.
Application Process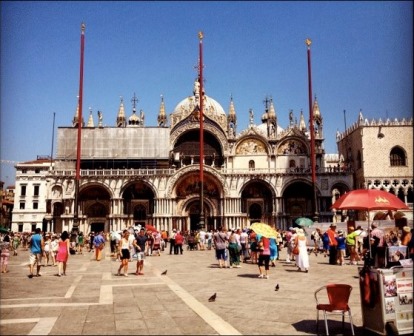 Acceptance to the program will be based on application materials, demonstration of academic excellence, interview with the program directors, and motivation to challenge themselves intellectually across academic disciplines and cultures. As representatives of the University of Washington students are expected to behave with respect and appropriate cultural awareness and openness to learn. Learning from members of the host culture, peers, and instructors is expected of all participants.

The Rome faculty and the Honors Program will determine final acceptance. Students applying after the deadline will be admitted on a space-available basis.


For More Information
For more information about the program components, please contact:
Resat Kasaba, kasaba@uw.edu
Kathie Friedman, friedman@uw.edu
Lauren Easterling, laurenee@uw.edu
For questions regarding credits, contact:
Julie Villegas, villegas@uw.edu