AS&F Director Candidate Seminars
The four finalist candidates for the Health Sciences Academic Services & Facilities Director position will be on the UW Seattle Campus December 10 – 16. You are invited to attend the candidates' seminars.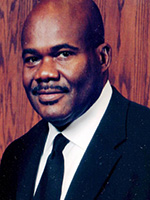 Al Wilson
Tuesday, December 10, 10:30-11:10am
Health Sciences Building
D-209 Turner Auditorium
Al Wilson helps companies identify and address key operational risks by building world-class operational risk programs in various local, national and international industries. These include; software development, manufacturing, financial services, technology services, Big 4 consulting, healthcare and the federal sector. Mr. Wilson holds a B.S. degree in Accounting from Morgan State University and is a Certified Information Systems Auditor (CISA).
Mr. Wilson has extensive local and national experience in managing and developing operationally resilient processes in the areas of business continuity management, change management and process design initiatives. This includes enterprise risk management, IT governance, business continuity, business process improvement, outsourcing and system implementation at numerous Fortune 100 firms as both an employee and consultant. As an experienced auditor, he has practiced various audit disciplines (financial, operational, compliance, technology).
Mr. Wilson has represented a major financial services institution as a member of the BITS Financial Services Roundtable, Crisis Management Coordinating Working Group, and participated as a member on several regional recovery coalitions where key critical business operations were performed. His international experience includes responsibility for co-managing large data centers, developing and managing delivery of global IT services; computer security, change management, budgeting, cost management, chargeback administration, help desk, disaster recovery and business contingency planning. Mr. Wilson also managed the enterprise risk management process and worked with a cross- functional team in risk mitigation strategy development for an 8000+ employee organization that spans 44 countries.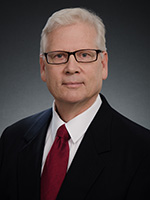 Stan Wiegman
Wednesday, December 11, 1:00-1:40pm
Health Sciences Building
T-639
Stan Wiegman is currently Interim Director and Administrator of Health Sciences Academic Services & Facilities. Mr. Wiegman came to HSAS&F after nearly twenty years of service at UW Purchasing including; Manager of Health Sciences Stores, Client Services Manager, and Instructor for the Administrative Systems PAS and FIN. He also served as Manager of UW eProcurement Client Services where he helped develop programs centered on emerging online procurement technologies.
Mr. Wiegman has applied his combination of experience and education toward change management and staff development. He has led or participated in numerous teams focused on process change and improvement using Total Quality Management and the Balanced Scorecard.
TBA
Friday, December 13, 11:00-11:40am
Health Sciences Building
D-209 Turner Auditorium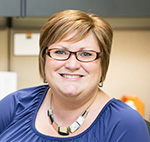 Patricia Kruse
Monday, December 16, 11:00-11:40am
Health Sciences Building
D-209 Turner Auditorium
Patricia Kruse graduated from the University of Northern Iowa in 1996 with a Bachelor of Arts degree in Education, then immediately began a career in the hospitality industry, joining the University of Iowa in 2000. Ms. Kruse has spent the past thirteen years at the University of Iowa's student union, Iowa Memorial Union (IMU), with the last seven years in IMU Administration and Operations. She currently oversees all facility operations, including; security and access control, general maintenance and renovation projects, event services, a hotel, and an offsite private club. Ms. Kruse enjoys the depth and breadth of working in the collegiate environment and the opportunity it provides to assist students and staff reach their academic, professional, and life goals.