Interprofessional Education
UW's IPE Vision:
To create at the University of Washington an integrated, collaborative learning system across the health and related professions that connects disciplines, promotes teamwork, fosters mutual understanding, strengthens research, and advances health for individual people and populations.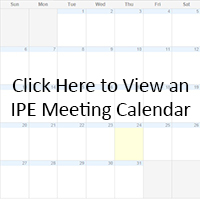 ---
The IPE Steering Committee is currently in the planning phase to launch IPE pilot programs, and is made up of 4 sub-committees:
IPE Subcommittee Member Roster
Curriculum Model and Metrics:
Charge Statement: Developing, approving, implementing, and evaluating faculty and student-generated IPE innovations across the Health Sciences through shared IPE curricular models.
Governance Model:
Charge Statement: Develop an effective governance structure supporting IPE Initative using a shared, equitable model.
Facilities:
Charge Statement: To provide the foundation and specifics for needed facilities to first pilot IPE concepts, then fully implement IPE.
Communications:
Charge Statement: Sustained effort to inform and engage a broad range of stakeholders– students, faculty, staff, campus, community partners and the served public – throughout the Interprofessional Education Initiative's implementation.
---
IPE Scholar:
The Health Sciences Board of Deans have appointed Dr. Brenda Zierler to the inaugural Interprofessional Education (IPE) Scholar post, effective February 1, 2013. This is a two year appointment designed to provide leadership and scholarship in IPE while our IPE Steering Committee and Health Sciences Deans further develop the future governance structures and leadership for IPE.
Brenda K. Zierler, PhD, RN, FAAN
Professor, Biobehavioral Nursing and Health Systems, School of Nursing, University of Washington
Inaugural UW Health Science's IPE Faculty Scholar
Dr. Zierler's research explores the relationships between the delivery of health care and outcomes—at both the patient and system level. Her primary appointment is in the School of Nursing at the University of Washington, but she holds three adjunct appointments – two in the School of Medicine and one in the School of Public Health. As co-PI (with Dr. Brian Ross) of a Macy Foundation-funded study, Drs. Zierler and Ross led a group of interprofessional faculty and students in the development of a simulation-based, team training program to improve collaborative interprofessional communication both within teams and with patients. Dr. Zierler is also the Co-PI (with Leslie Hall, MD) of a second Josiah Macy Foundation grant focused on faculty development for interprofessional education and collaborative practice. She currently leads two HRSA training grants – one focusing on faculty development in the use of technology across a 5-state collaborative and the second grant focusing on technology enhanced interprofessional education for advanced practice students. Dr. Zierler was the co-planning lead for the Collaborating Across Borders (CAB) III meeting in Tucson, Arizona (November 2011) and is a member of the planning committee for the 2013 Collaborating Across Borders Interprofessional meeting in Vancouver, BC. She is Co-Director (with Nanci Murphy, PharmD) for the UW Center for Health Sciences Interprofessional Education, Practice and Research and Associate-Director of the UW Institute for Simulation and Interprofessional Studies (ISIS) in the School of Medicine. Dr. Zierler is a Board Member of the American Interprofessional Health Collaborative, a member of the IOM Global Forum on Innovation in Health Professional Education, and is on the Advisory Committee for the RWJF New Careers in Nursing Program. She was a fellow in the RWJ Nurse Executive Program (2008-2011).
---
IPE Steering Committee Roster:
David Anderson, Chair
Health Sciences Administration
Bob Ennes
Health Sciences Administration
Jean Garber
School of Dentistry
Wendy Mouradian
School of Dentistry
Jill Morelli
School of Medicine
Marjorie Wenrich
School of Medicine
Eric Hausman
School of Nursing
Sarah Shannon
School of Nursing
Brenda Zierler, IPE Scholar
School of Nursing
Jennifer Danielson
School of Pharmacy
Christene James
School of Pharmacy
Lawrie Robertson
School of Public Health
Stephen Gloyd
School of Public Health
Vicki Anderson-Ellis
School of Social Work
Susan Kemp
School of Social Work