Health Sciences Administration
April 2, 2018
2018-2019 Magnuson Scholars Announced
On behalf of the University of Washington six Health Sciences Schools and the Magnuson Scholar Program, I am pleased to announce the 2018 – 2019 Magnuson Scholars. Each scholar was nominated by their respective Health Sciences School on the basis of outstanding academic performance and potential contributions to research in the health sciences. We appreciate your support of these scholars and our efforts to fully recognize their achievements while acknowledging Warren G. Magnuson's extraordinary public service career.
David M. Anderson, DVM
Executive Director
Health Sciences Administration
The 2018-2019 Magnuson Scholars are:
Michael Baldwin
School of Dentistry
Steve Coppess
School of Medicine
Kelsey Hirsch
School of Nursing
Weize Huang
School of Pharmacy
Jennifer Velloza
School of Public Health
Bianca Altamirano
School of Social Work
---
Scholar Profiles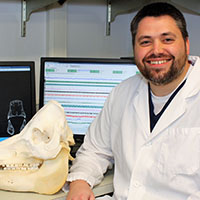 Michael Baldwin
School of Dentistry
Dr. Michael Baldwin completed his dental training in 2015 and is currently pursuing a PhD degree in Oral Biology with the goal of becoming a dentist-scientist in the fields of craniofacial biology and orthodontics. Dr. Baldwin has a passion for scientific discovery and improving health, which has led him to pursue a career goal of becoming a professor of orthodontics at a research institution where he can also conduct research, teach, and provide clinical care. One of his short-term goals is to educate undergraduate and graduate students about the opportunities that exist in dental research. In support of this goal Dr. Baldwin recently organized a student chapter of the American Dental Education Association at UW to promote academic careers in dentistry. He hopes to improve interprofessional collaboration between the health professions and to help promote the importance of and increase the efforts in dental research. In support of this Dr. Baldwin is creating a course for graduate students to facilitate better collaboration among graduate students both within and outside the School of Dentistry.
Professor of Orthodontics and Oral Health Sciences Dr. Susan W. Herring offers high praise for Dr. Baldwin, "His committee is impressed with his grasp of his topic and the scope of his interest. He is bright, hardworking, dedicated, careful, ethical through and through, and I cannot overemphasize his creativity. He is committed to research and an academic future."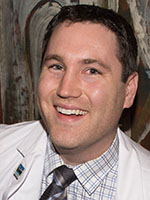 Steve Coppess
School of Medicine
Steve Coppess is not a traditional medical student straight out of undergraduate studies, rather he felt called to pursue medicine after a decade long career in finance and law. This background has influenced his career trajectory and objectives. Before starting medical school he met Dr. Kaalan Johnson who is both a professor at the UW and a pediatric otolaryngologist at Seattle Children's hospital. Dr. Johnson has been a big inspiration for Steve, particularly in the area of clinical research. Steve's career objective is to be a practicing clinical physician with a focus on continuing clinical research. He hopes to make a big difference in the world and to help change lives for the better.
Dr. Kaalan Johnson states, "Simply put, since starting my residency in 2004 and working with countless medical students as a resident, fellow, and attending, Steve is the most outstanding medical student I have ever worked with. I have a hard time imaging a stronger candidate for your scholarship… I have never worked on a research project with a second-year medical student who has ended up accepted for a podium presentation at a national meeting. Steve has done that twice."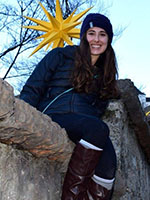 Kelsey Hirsch
School of Nursing
Kelsey is a third-year doctoral candidate. She earned her Bachelor of Nursing from Seattle University in August 2013 and began developing her skills as an oncology nurse. While working at Seattle Cancer Care Alliance, she provides holistic care for hematology and solid tumor cancer patients, as well as bone marrow transplant patients. She has worked as a Teaching Assistant throughout her time at UW in multiple classes, including an exploration seminar to India last summer. Her dissertation research focuses on health care access for incarcerated individuals suffering from chronic illness, with an emphasis on access immediately upon release for people returning to homelessness. She is developing an intervention intended to assist individuals to establish primary care with a health care provider in their home county. The hope is to reduce the barriers of transportation and the initial effort needed for first provider appointments. Ultimately, assuring that people have a primary care provider established upon release may improve issues related to their chronic illnesses and decrease emergency hospital visits.
The chairperson of Kelsey's PhD Supervisory Committee, Elaine Walsh, PhD, RN, PMHCNS-BC, states, "Kelsey is a strong student who has done well in her doctoral coursework…Kelsey's work as a teaching assistant has been praised by instructors, and she has a reputation as a hard worker and good collaborator."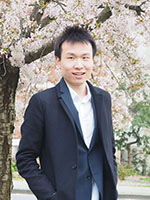 Weize Huang
School of Pharmacy
Weize Huang graduated with a Pharm.D. degree from UW in 2017, and is currently a second year PhD student at the Department of Pharmaceutics. He is passionate about the field of pharmacometrics, a discipline that uses mathematics and computer science to illustrate, quantify, and predict the interactions among therapeutic drugs, human physiology, and disease progression. Weize's current research project involves the use of pharmacometric concepts and techniques to establish a mechanistic kidney model to predict drug renal clearance and drug disposition inside the kidney. Complications such as drug-induced nephrotoxicity have been shown to be more frequent in diabetic patients than normal subjects. His research is particularly relevant to the Magnuson Scholar Program as Senator Magnuson himself experienced complications from diabetes.
Nina Isoherranen, PhD, Professor and Associate Chair, Department of Pharmaceutics notes that, "From the first months that Weize was in my laboratory it became clear that he is a very highly motivated student, a hard worker and very talented. He also proved himself as a self-learner reading the background literature thoroughly and by solving research problems independently. I was very impressed with his ability to seek out faculty members and assistance in research problems independently. Overall, Weize was a truly outstanding PharmD student to have in the lab."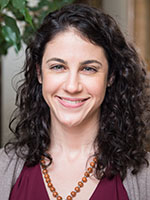 Jennifer Velloza
School of Public Health
Jennifer Velloza is currently pursuing her PhD in Epidemiology at the UW's School of Public Health. Through all her research and activities Jennifer has sought to optimize the delivery of HIV-related services to marginalized and vulnerable groups including those simultaneously battling depression, post-traumatic stress disorder, and substance abuse. Jennifer's long-term career goal is to work as an independent academic investigator exploring psychosocial risk factors for HIV and reproductive health outcomes among young women in sub-Saharan Africa and implementing integrated HIV prevention, mental health, and reproductive health interventions.
Renee Heffron, PhD, MPH, Assistant Professor, Global Health & Epidemiology and Connie Celum, MD, MPH, Adjunct Professor, Epidemiology, Co-Director, International Clinical Research Center offer high praise, "Ms. Velloza is an extremely successful PhD student in our department and a beacon of quality, scientific rigor, and creativity for the fields of global mental health and HIV. The depth of her understanding of women's mental health and mental health care in Kenya and the East African region is preparing her to be an international leader in this field."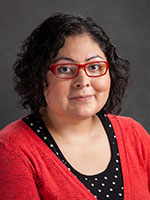 Bianca Altamirano
School of Social Work
Bianca Altamirano entered the PhD program at UW's School of School of Social Work in 2014. Her years of experience in the field of social work have given her insight into the complexities Latinx individuals face in trying to obtain mental health services, including access barriers such as language and a lack of provider/client congruence. She believes that it is imperative that research is conducted that isolates and identifies access points to mental health care that are meaningful to Latinx culture and beliefs toward well-being. One of Bianca's other goals is that her research fosters collaborations across healthcare fields to promote improved mental health outcomes within the diverse Latinx population.
Cynthia. R Pearson, Associate Professor – Research, Director of Research, Indigenous Wellness Research Institute – National Center of Excellence, praises Bianca's scholastic performance, "As a doctoral student, Bianca does exceedingly well academically and strives to understand community mental health from multiple perspectives and theoretical lenses, showing great promise in her ability to conceptualize issues from both academic and real-world knowledge as a former practitioner. Bianca is driven and has impressed her committee with her ability to use feedback productively, assuring us that she can have a successful turn at the dissertation process.