Health Sciences Administration
January 10, 2014
South Campus Center Café Now Open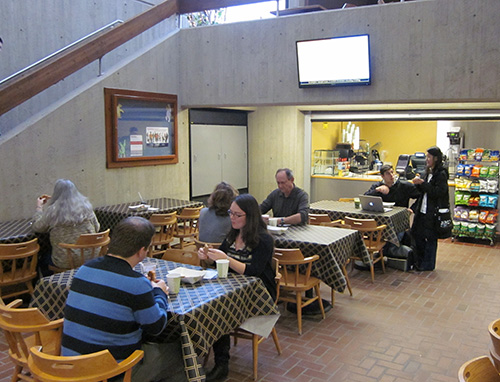 The team at UWMC Food and Nutrition is very excited to announce the opening of the new Café at the South Campus Center.
In addition to coffee drinks, lattes/cappuccinos, and popular grab and go food items there are some exciting new offerings. Our new students and other customers can look forward to fresh baked scones and cinnamon buns in the morning, panini sandwiches, vegetarian calzones, and healthy smoothie drinks.
The café is located on level 2 of South Campus Center near the stairway. Come enjoy the great food and the view.
Café Hours:
7:00am-4:00pm
Monday-Friday
Catering services are also available, for more information speak with the café staff.