Health Sciences Services
October 29, 2021
UWCFD Week 4 Update and Events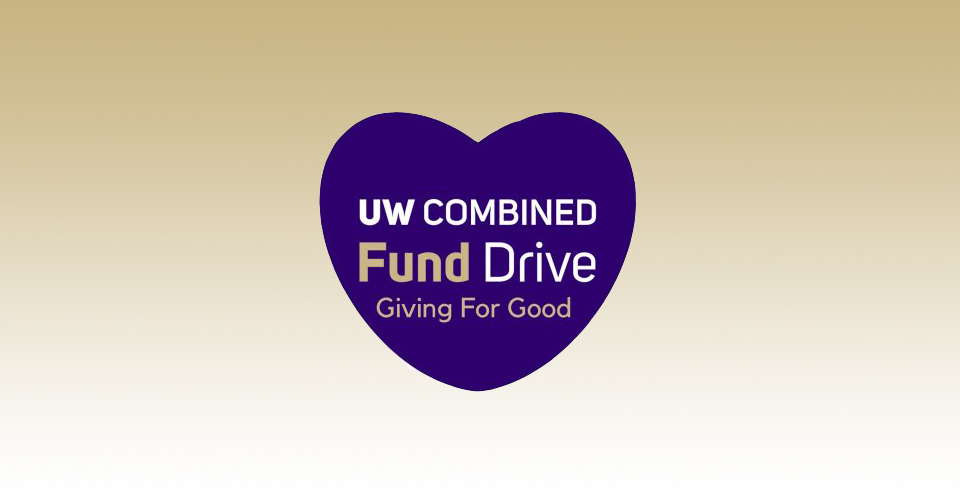 The UW Combined Fund Drive is well on its way! We are now four weeks into the campaign, and as of this week UW employees and retirees have contributed a total of $1,683,268.91 to the UWCFD. Thank you to everyone who has contributed thus far!
There are several upcoming opportunities to be involved with the UWCFD:
The next Lunch & Learn session is being held November 3rd. Join the UWCFD team and nonprofit speakers to learn about some great organizations working in Literacy & Education that might not be on your radar. There will speakers from The Service Board, Northwest Education Access, Holocaust Center for Humanity and The Freedom Education Project Puget Sound. Recordings of past sessions are also available. You can use this link to register for an upcoming session or to access the recordings.
The campus wide Virtual Coin Jar is back! You can use this link to donate to the virtual coin jar and support LIHI and the amazing work they are doing.
UWCFD Question of the Week is also back. Your donation benefits Low Income Housing Institute (LIHI) and lets you weigh in to settle the universal question – Cats or Dogs?
The UWCFD is partnering with Sherwood Forest Farms to support LIHI's Tiny Houses program. For $25 you can purchase either a mixed Evergreen Wreath or a Noble Fir Door Swag – you can view the descriptions and purchase here. The Holiday Evergreen sale wraps up on 11/7. There will be pick up locations on all campuses and at the medical centers the week of December 6th.