UW McNair
About Ronald E. McNair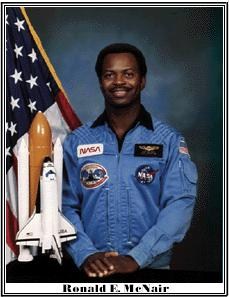 Ronald Erwin McNair was born on October 21, 1950 in Lake City, South Carolina, where he graduated as valedictorian from Carver High School in 1967. He graduated Magna Cum Laude from North Carolina A&T State University with a B.S. in physics. At 26, he earned his Ph.D. from Massachusetts Institute of Technology (M.I.T.). Dr. McNair became a recognized expert in laser physics while on the staff of Hughes Research Laboratory. In 1978, he was selected for participation in NASA's space shuttle program and became the second African American astronaut in U.S. history. He served as a mission specialist aboard the space shuttle Challenger and died along with the rest of the Challenger crew when the space shuttle exploded nine miles above the Atlantic on January 28, 1986.
After his death, the U.S. Congress endowed the Ronald E. McNair Postbaccalaureate Achievement Program to encourage low-income, first generation, and underrepresented college students to expand their educational opportunities and pursue graduate studies.
You can find more information on Dr. McNair at NASA's Astronaut Biographies page.