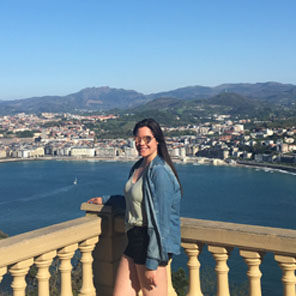 Myrella Gonzalez
American Ethnic Studies / Education, Communities and Organizations
Myrella (Me-re-ya) González is a senior double majoring in American Ethnic Studies and Education, Communities and Organizations. She is interested in college retention rates for first-generation students from underrepresented backgrounds. This interest roots from interning for advisors from the Educational Opportunity Program, mentoring for Dare to Dream, and being a student office assistant at the Disabilities, Opportunities, Internetworking and Technology Center. Myrella is also a member of Unidas Seremos, the Associated Students of the College of Education, and an Outgoing Co-Chair for the ECO-Student Leadership Council. Through all these organizations, she helps raise awareness about cultural and educational topics within the University of Washington.
With the support and guidance from the McNair Scholars Program, Myrella plans on doing research to improve retention rates for underrepresented students attending college. As well as working with more students on achieving their post-high school aspirations. She aspires to earn a Ph.D. in Educational Leadership or Multicultural Education and work with other educators to develop better systems for students from various backgrounds.
Myrella was raised by two loving parents and two older siblings, who all have supported her throughout her entire life. Thanks to them, she enjoys spending quality time with family and friends while dancing, sitting around a campfire, and eating delicious food. When she has a few minutes to spare, she enjoys doing BuzzFeed quizzes and reading Mitú articles.