Veterans Appreciation Week
Veterans Day Ceremony Reception
Veterans Day Ceremony Reception
Wednesday, Nov. 11, 2021 – Approximately 45 minutes after the Ceremony begins.
To view the whole lineup of Veterans Appreciation events, visit vetlife.washington.edu/appreciation.
Tri-Campus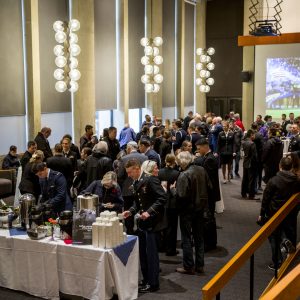 Nov. 11th | 45 minutes after the ceremony

|

Kane Hall - Room T.B.D.
45 minutes following the ceremony

A reception following the Veterans Day Ceremony intended to allow attendees to discuss the ceremony and whatever else they feel is applicable to Veterans Day.