HuskyADAPT's mission is to foster an inclusive, sustainable, and multidisciplinary community at the University of Washington to support the development of accessible design and play technology.
Your donation helps us continue to design a more accessible future. Simply click the button below to donate.
With the support of donations and our sponsors, we can purchase the following supplies...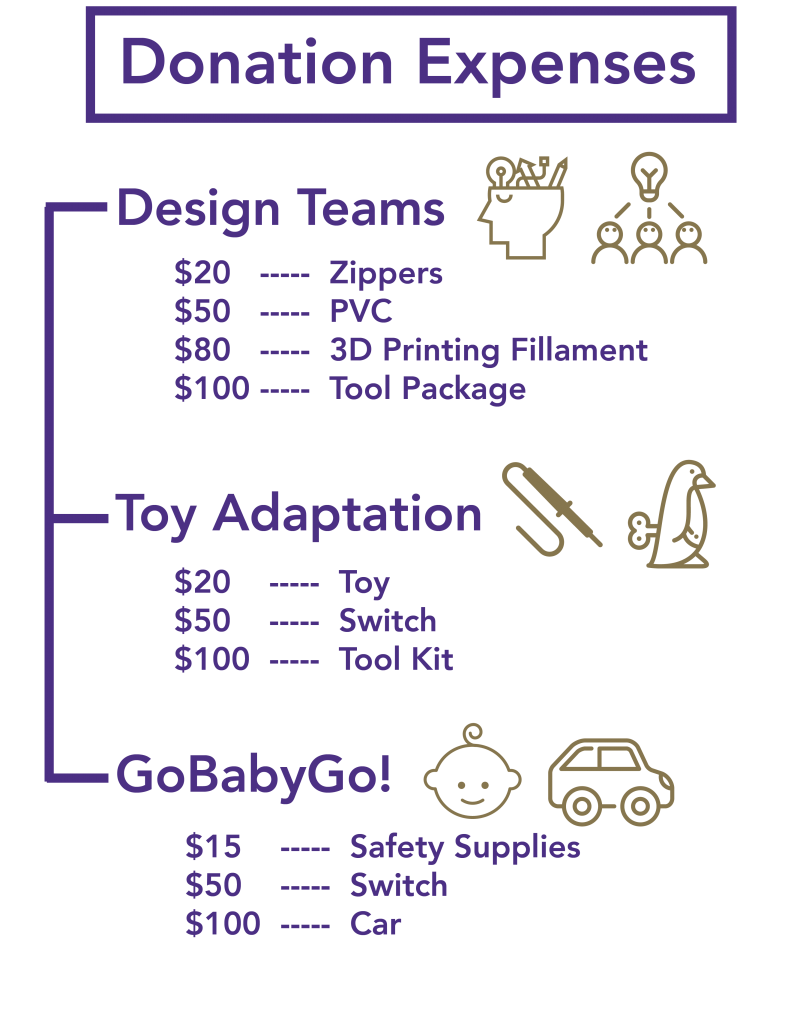 Attached in this link is our 2021 UW Student Technology Fee proposal. It contains more detailed information on our club activities, impacts, and budget breakdown.