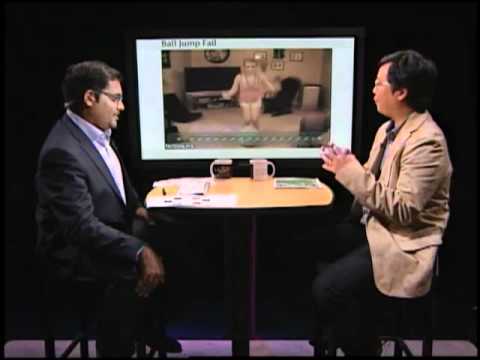 There is a lot happening at UWTV right now. Sept. 29 marked the debut of Media Space, a monthly series bringing the hottest issues of the digital age into focus. The show airs monthly on UWTV (channel 27) and you can watch the entire 30-minute debut above or visit the Media Space site on UWTV.org for more information.
Hosted by Hanson Hosein, an award-winning former TV news journalist and director of the Master of Communication in Digital Media (MCDM), the program's first guest was Ben Huh, CEO of the Cheezburger Network and the mind behind the hilarious LOL Cats and FAIL Blog. They discussed the physchology behind user-generated content and humor, as well as the social impact of such websites.
Said Huh, "In order for things to go viral you need a surprise and a shock factor. It is very difficult for you to be new, to be fresh and unexpected over and over again. So, instead, what we focus on is quality content on a daily basis. If you come to the site and you enjoy it, you will come back again."
Upcoming guests on Media Space include Elan Lee of Fourth Wall Studios, Kate James of the Bill & Melinda Gates Foundation and web entrepreneur Monica Harrington.