The Burke Museum and the School of Aquatic and Fishery Sciences maintain an amazing collection of fish. From spiny deep-sea anglerfish to a unique albino dogfish, the University of Washington Fish Collection comprises rows and rows of bottles and basins of fish preserved in alcohol in a fireproof, explosion-proof, earthquake-proof facility. Open to scholars and researchers, KING5 recently had a behind-the-scenes look:

Or you can take a look here: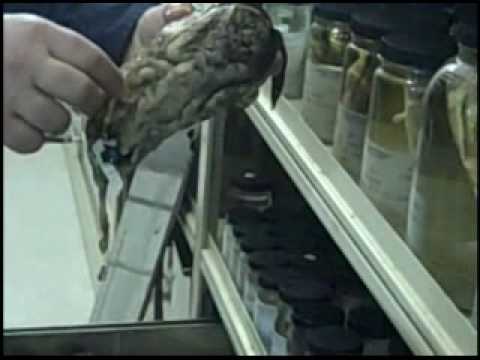 The Burke really DOES have everything!