Valentine's Day candy might be relegated to the clearance rack at Safeway, but feelings of love, loss, and yearning endure. Those themes will take center stage when Portuguese fado singer Ana Moura performs as part of the UW World Series' World Music & Theatre Series early next month.
The concert is the latest in the Arts Dawg series, which introduces UWAA members to the University's fine and performing arts offerings. Arts Dawg ticketholders receive discounted admission, a pre-show reception with free wine and appetizers, and a talk with Michelle Witt, executive director of Meany Hall and artistic director of the UW World Series.
Witt, during her discussion, will give an overview of Portuguese fado, a mournful style of music that began in the early 1800s. The genre was born when poor and disenfranchised communities in Portugal gathered to express their despair – not unlike the blues in America. "It's an incredibly soulful form of vocal expression," Witt said.
Two hundred years later, Ana Moura is one of the biggest, most compelling names in the genre. Since releasing her debut album in 2004, Moura has gained acclaim for blending the deep-rooted fado traditions with modern influences such as Nina Simone and Billie Holiday.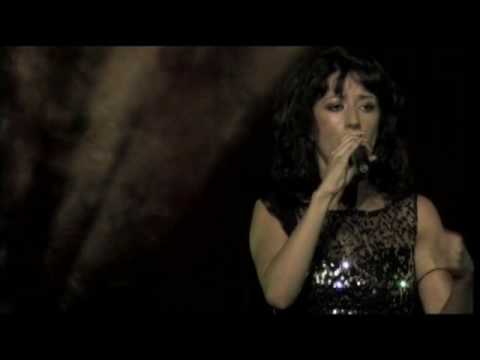 In addition to performing around the world, Moura has shared stages with the Rolling Stones and Prince. That pop music influence, along with a broad vocal range, makes Moura a compelling figure in the international music scene, Witt said. "She bridges a very traditional, important art form, but is very connected to the contemporary popular music world."
Moura's tales of longing, pain, and regret will still resonate with audiences who don't speak Portuguese, Witt said. "It's an incredibly powerful experience."
If You Go
What: Ana Moura, in concert. UWAA members can sign up as part of the Arts Dawg promotion, which includes a pre-show reception with free wine and appetizers, as well as a talk with UW World Series Artistic Director Michelle Witt.
Where: Meany Hall for the Performing Arts, UW Seattle campus.
When: 8 p.m. March 2; the pre-show reception will start at 7 p.m. in the Meany Hall theater lobby.
Cost: $34-$38; $33 for UWAA members; $32-$36 for UW faculty, staff, and alumni; $20 for students.
Information: Arts Dawg at ArtsUW.