UW alumni were all over the news in July. So to help you keep up with what fellow Dawgs did last month, we're rounding up a list of notable UW alum accomplishments. This list is by no means exhaustive; if we're missing accomplishments or other cool alumni happenings, leave a comment!
Software developer stars in Nordstrom commercial
Yaw Anokwa, M.S. '07, Ph. D '12, has spent the better part of five years developing software and technological tools for developing regions. The technology, called Open Data Kit, initially helped doctors and nurses collect patient data through tablets and smartphones. Open Data Kit is now also employed to help users around the world combat wildfires, monitor elections, and track climate change.
Anokwa, in late 2011, cofounded Nafundi with Carl Hartung, '03, Ph D. '12, to better support Open Data Kit users. In this commercial for Nordstrom's Citizens of Humanity jeans, Anokwa explains Open Data Kit, Nafundi, and how he sees his unique role.
Tim Lincecum throws no-hitter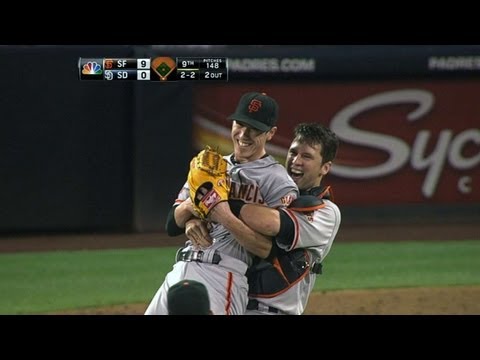 Former UW pitcher Tim Lincecum, '06, who became the first Husky ever selected in the first round of the Major League Baseball draft, threw his first career no-hitter on July 13, 2013 against the San Diego Padres.
The four-time N.L. All-Star racked up 13 strikeouts en route to the no-hitter, which was the 15th in San Francisco Giants franchise history. Read more about Lincecum's accomplishment.
Long-time community leader dies
The UW community was saddened this month to learn that long-time Seattle community leader Kip Tokuda, '69, M.S.W. '73, had passed away. Tokuda had recently retired as the director of the Seattle Human Service Department's Family and Youth Services Division. Read more about Tokuda's community service and legacy.
Ph. D. student selected as new student regent
Washington Governor Jay Inslee recently selected Kiana Scott, M.P.A. '12, to serve as the student regent on the University of Washington Board of Regents in 2013-14. In this new role, Scott hopes to improve communication between UW's three campuses and university administration. Learn more about Scott and her appointment.
UW grads behind fund-it-yourself science
Founded by two UW grads, Microryza is changing how science gets funded, from teaching about bees to a campaign to bring a Triceratops skeleton to Seattle. About 80 projects have raised a combined $200,000 through the crowd-funding site, but researchers are getting more ambitious. Check it out at the Seattle Times.