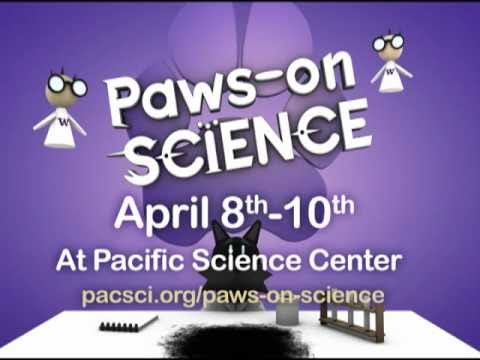 From racing a solar car to learning how comic books can make us healthier, the second iteration of Paws-on Science: Husky Weekend at Pacific Science Center will take place April 8-10.
There will be exhibits and hands-on ("paws-on" if you're a true Husky!) activities for the whole family from more than 30 University of Washington research programs. Harry the Husky, the Husky Marching Band, the UW Cheer Squad and everybody's favorite mascot, Dubs, will make special guest appearances.
All UW alumni, donors, students and staff receive discounted admission. Click here for more info.
Last year's Paws-on Science was super successful. If you're free this weekend and looking for something fun and family-oriented, look no further than Paws-on Science.
Stay tuned for a full report after the event!