---
STUDY 00013842
PI: Dr. Ashleigh Theberge
---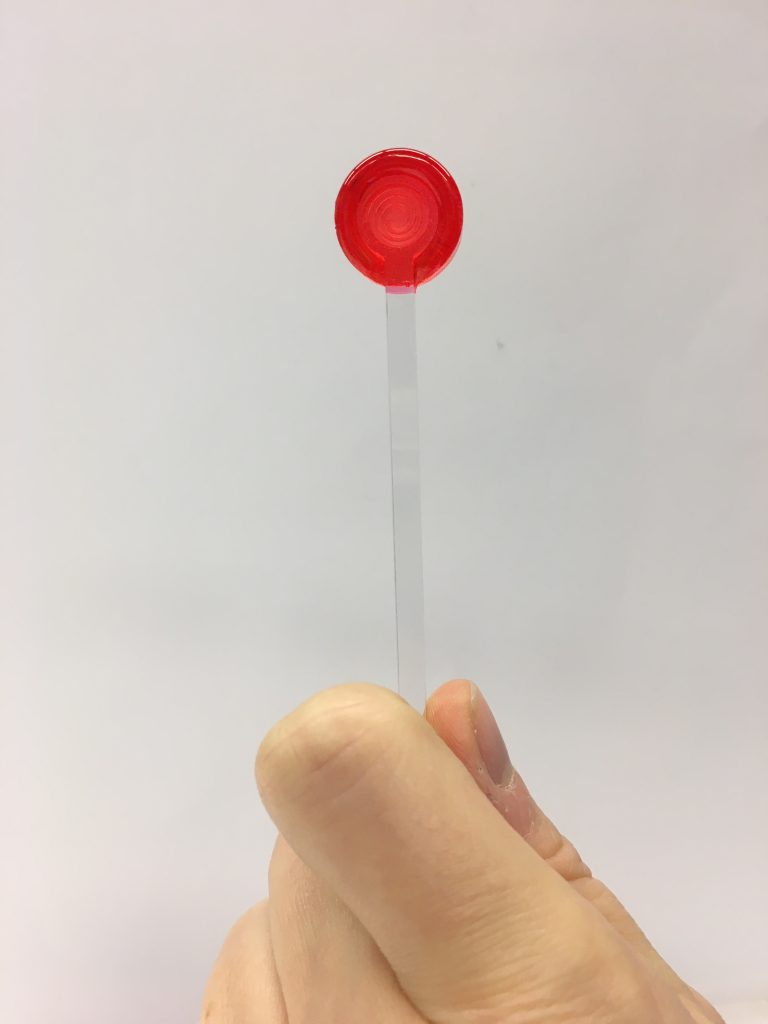 Research Description
This study, conducted by the University of Washington, is collecting user feedback and investigating the usability of our lab's recently developed lollipop-inspired sampling system, CandyCollect, which enables at-home collection of bacteria and viruses associated with respiratory disease in saliva. CandyCollect will be sent to participants via delivery directly to their doorstep with no person-to-person contact. As a participant in this research study, you would be helping researchers develop a platform that can capture microbial samples from saliva, by using a total of 6 lollipop-type products, 3 mouth swabs, 2 nasal swabs and a spitting saliva collection kit. This can be completed in about 40 minutes in one day. Participants will be compensated $50 in the form of a gift card that can be used on Amazon and other websites. Data and user feedback gathered from this study will be used to make updates to CandyCollect based on the ability of the product to capture microbial samples from saliva. User feedback is important as it helps us understand the current strengths and weaknesses to address in future versions of CandyCollect. Saliva samples collected from participants in this study will be analyzed only for oral bacteria and viruses associated with respiratory disease population. Therefore, we will not test for any medical information (other than the presence of microbes) from your samples. 
We are currently searching for adults that are exhibiting symptoms associated with the common flu/cold/strep throat/COVID-19/other respiratory diseases. Symptoms include but are not limited to: a cough, runny nose, sore throat, fever, and/or chills.
Click here to see if you're eligible to participate in this research study. Further information for prospective participants can be found below:
---
How will you be participating?
You can collect oral samples using four different methods. An approximate overview of the sample collection is described below:
Method 1: Mouth swab. You will repeat this three times for a total of three mouth swabs to be used that day.
Method 2: Nasal swabs. This will involve inserting a swab into both nostrils for 15 seconds. You will repeat this once for two total nasal swabs.
Method 3: Consuming 6 lollipops. There will be two sizes of lollipops, the larger size will take about 3-5 minutes per lollipop and the smaller size will take about 1-3 minutes.  You will consume 4 larger lollipops and 2 smaller lollipops, and will record dissolve time.
Method 4: Spit into the tube for the saliva collection.
It take approximately 45-60 minutes in total to complete all four sampling methods and complete the surveys. Specific instructions about time considerations will be included in your study kit.
---
What materials will you be sent?
The following items will be included with the CandyCollect kit:

6 lollipops with plastic wrappers
3 mouth swabs
2 nasal swabs
Spitting saliva collection kit ("OMNIgene ORAL saliva collection kit")
1 instructional page with space for note-taking
1 data table
1 silica desiccant
1 small pencil (for note-taking)
Return package
FAQ
---
How long does it take to participate in the study?
If you choose to participate in this study, you will complete study procedures that will take about 45-60 minutes. 
Is it safe to participate in the study?
The lollipops are made in a kitchen that follows hygiene guidelines outlined for Washington State Cottage Food Operations. Masks are worn at all times during the food preparation.
What's inside the CandyCollect lollipop candy?
The lollipops included are made up of a hard candy containing the following ingredients:

Isomalt (a sugar alcohol commonly used in sugar free candy), Distilled water, Strawberry flavoring (propylene glycol, artificial flavors, alcohol, water, triacetin, FD&C red 40, FD&C blue 1), Red gel food color (water, high fructose corn syrup, glycerine, FD&C red 40, sugar, modified food starch, xanthan gum, carrageenan gum, potassium sorbate and sodium benzoate (preservatives), citric acid)
What information do I need to give to participate?
The study team will record your full name and shipping address in our REDCap database, a secure web application for maintaining individual information. The study team will also ask you for your preferred methods of contact, which include phone number and email address, for any communications throughout the study.
How will my information be used?
Other than completing a symptom survey, medical information will not be collected from participants in this study. No identifiable data or results gathered from your participation in the study will be shared with you or others outside the study team.
Will I receive compensation for participating?
For participation in the study, participants will be given a compensation of $50 in the form of a gift card.