Anna Mastroianni, JD, MPH
Short bio :
Research interests: law, ethics and policy issues related to genetics, reproduction, and human subjects research.
Professor Mastroianni joined the UW law school faculty and the faculty of the UW's Institute for Public Health Genetics in 1998. She has additional faculty appointments in the UW Department of Health Services, School of Public Health and in the Department of Bioethics & Humanities and the Department of Pediatrics in the School of Medicine. She is an Affiliate Scholar at the Treuman Katz Center for Pediatric Bioethics in Seattle. She teaches Health Law, Bioethics in the School of Law and other units throughout the university. She has worked in a number of legal and governmental policy positions in Washington DC, including Associate Director of President Bill Clinton's Advisory Committee on Human Radiation Experiments and Study Director of the Institute of Medicine of the National Academy of Sciences. Previously, she also practiced health law with two private law firms in Washington, DC.
She has served on various committees that advise the US government and other entities, including the National Research Council's Committee on Institutional Review Boards, Social Science and Surveys and the Institute of Medicine's Committee on the Review of the National Immunization Program's Research Procedures and Data Sharing Program. Professor Mastroianni also participates in the review of legal and ethical issues on National Institutes of Health study sections, and serves on other government and non-government advisory bodies, including the National Institutes of Health Recombinant DNA Advisory Committee. In addition, she has been nationally recognized for her contributions to health policy, law and bioethics as a Fellow of the American Association for the Advancement of Science.
Her publications include six books and numerous peer-reviewed articles on law, medicine and bioethics, with a special emphasis on the legal and ethical challenges of research with human subjects and assisted reproductive technologies.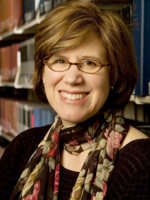 Anna Mastroianni, JD, MPH
amastroi@u.washington.edu