Kelly Edwards, PhD
Short bio :
General interest in ethics education and bioethics. Special interests include physician-patient relationships, communication, informed decision-making, ethics of medical education, physician career satisfaction, research integrity issues, ethical issues with new technologies, and feminist ethics.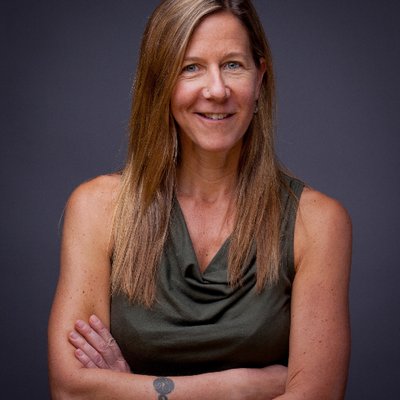 UW Graduate School 302 Loew Hall
Research
Select Recent Publications:
Robins L, Witteborn S, Miner L, Mauksch L, Edwards KA, Brock D. Identifying transparency in physician communication. Patient Educ Couns 2011 Apr;83(1):73-9.
Back A. Trinidad SB, Hopley E, Arnold R, Baile W, Edwards KA. What Patients Value When Oncologists Give News of Cancer Recurrence: Commentary on Specific Moments in Audiorecorded Conversations. Oncologist. 2011;16(3):342-50.
Anderson NR and Edwards K. Building a Chain of Trust: Using Policy and Practice to Enhance Trustworthy Clinical Data Discovery and Sharing. ACM Proceedings. December 2010.  Accessed at: http://portal.acm.org/citation.cfm?id=1920323.
Gaster B, Edwards K, Trinidad SB, Gallagher TH, Braddock CH. Patient-centered discussions about prostate cancer screening:  A real-world approach. Ann Intern Med. 2010 Nov 16;153(10):661-5. 
Meacham MC, Starks H, Burke W, Edwards K. Researcher perspectives on disclosure of incidental findings in genetic research. J Empir Res Hum Res Ethics. 2010 Sep;5(3):31-41.
Back AL, Arnold RM, Baile W, Edwards K, Tulsky J.  When Praise is Worth Considering in Difficult Conversations. Lancet. 11 Sept 2010. 376 (9744): 866 – 867.
Vig EK, Starks H, Taylor JS, Hopley EK, Fryer-Edwards K. Why Don't Patients Enroll in Hospice? Can We Do Anything About It? J Gen Intern Med. 2010 Jun 10.
Fullerton, SM, Anderson, NR, Guzauskas, G, Freeman, D, & Fryer-Edwards K. Meeting the governance challenges of next generation biorepository research. Science Translational Medicine, 2, 15cm3, 2010.
Back A, Arnold RA, Baile W, Tulsky J, Fryer-Edwards K. Humanism in Oncology: What makes education in communication transformative? J Cancer Education. 2009;24(2):160-2.
Goering S, Holland S, Fryer-Edwards K. Transforming genetic research practices with marginalized communities: a case for responsive justice. Hastings Center Report. 2008 Mar-Apr; 38(2):43-53. 
Fryer-Edwards K, Van Eaton E, Goldstein EA, Kimball HR,  Veith RC, Pellegrini CA, Ramsey PG. Overcoming Institutional Challenges through Continuous Professionalism Improvement. Acad Med. 2007 Nov; 82(11):1073-8.
Yarborough M, Fryer-Edwards K, Geller G, Sharp R.  Transforming the Culture of Biomedical Research from Compliance to Trustworthiness: Insights from Non-Medical Sectors. Academic Medicine. 2009 Apr;84(4):472-7. 
Select Invited Talks and Seminars 
"Biobank Governance: Opportunities for Building Trusted Practices," International Society for Biospecimen Research (ISBER), Washington DC, May 2011.
"Where's My DNA?" Panel for City Club, Seattle October 2010.
"Building and Sustaining a Chain of Trust in Data Sharing," International Data Sharing Conference, Oxford September 2010.
"Developing a Cultural, Legal, and Behavioral Framework for Collaboration (Panel)." Institute of Medicine, Genetics Roundtable, Workshop on Precompetitive Collaborations. July 2010.
"Consent and Stewardship: Rethinking Strategies for Sustaining Public Trust," Institute of Medicine, Genetics Roundtable, Workshop on Newborn Screening Bloodspot Research. May 2010. 
"Ethical Considerations for Data Use with Children," CTSA Child Health Consortium, Vancouver BC, April 2010.
"Ethics Roundtable," Office of Biospecimens and Biorepository Research, Annual Meeting, Washington DC, March 2010.
"Ethical Issues in Biobanking," National Undergraduate Bioethics Conference, University of Puget Sound, March 2010.
 "Translational Science: What Can and Should We Be Doing?" Center for Alaska Native Health Research, Fairbanks, February 2009.
Awards, Honors and Grants Received:
Service Excellence Award, University of Washington School of Medicine, 2009
Courses Taught
There are no courses currently linked with this individual. Please visit our Current Courses listing.
News & Events
This individual has no current News & Event information available. Please visit our News & Events section.