Ross M. Hays, MD
Short bio :
Resarch interests: pediatric rehabilitation, chronic pain and palliative care. His research interests include pediatric disability, medical ethics and palliative care.
Ross Hays, MD, is an ethics consultant for the Treuman Katz Center for Pediatric Bioethics and chair of the Ethics Committee at Seattle Children's Hospital. He is also medical director for the Palliative Care Consultation Service at Seattle Children's Hospital.
Dr. Hays is the pediatric clinical core leader for the Seattle Cancer Care Alliance's Muscular Dystrophy Cooperative Research Center, which provides care to children with severe life-limiting illness using a unique model that is highly regarded throughout the country. He also provides consultation on pediatric palliative care to hospitals regionally and nationally.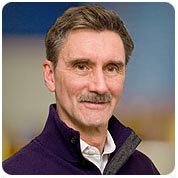 Bioethics and Palliative Care