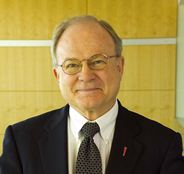 Professor and Director of Research and Faculty Development, Department of Global Health, University of Washington
Professor, Department of Medicine, University of Washington
Adjunct Professor, Epidemiology, University of Washington
Head, Infectious Diseases Section, Harborview Medical Center
CFAR Role:
Co-Director
Research Interests:
HIV/AIDS and STDs, Infectious Diseases, Education and Training
Education:
Ph.D, Microbiology, University of Hawaii, 1967.
M.D., Cornell University, 1963.
A.B., Harvard University, 1959.
Selected Publications:
Drain PK, Holmes KK, Skeff KM, Hall TL, Gardner P. Global health training and international clinical rotations during residency: current status, needs, and opportunities. Acad Med 2009;84:320-25.
[PubMed Abstract]
Brooks JT, Kaplan JE, Holmes KK, Benson C, Pau A, Masur H. HIV-associated opportunistic infections – going, going, but not gone: the continued need for prevention and treatment guidelines. Clin Infect Dis 2009;48:609-11.
[PubMed Abstract]
Holmes KK, Levine R, Weaver M. Effectiveness of condoms in preventing sexually transmitted infections. Bulletin of the World Health Organization. 2004 Jun;82(6):454-61. Review.
[PubMed Abstract]
Links:
Global Health biography page
Community of Science page
Contact
Ninth and Jefferson Building, 13th Floor
Box 359931
908 Jefferson Street
Seattle, WA, 98104
206-744-3620
206-744-3694 (Fax)
kkh at u.washington.edu