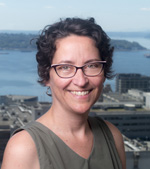 CFAR Roles:
Associate Director
Education:
BA, Thomas Hunter Honors Program, Hunter College of the City University of New York, 1991
EMPA, University of Washington Evans School of Public Policy and Governance, 2016
Ms. Mello has been involved with health–related research and research administration since 1989.  Since 1994, she has been integrally involved in domestic and international HIV and STD research at the University of Washington.  Her core competencies include strategic global health leadership and program management, strategic planning, program evaluation, fiscal and grant management, human resources, community engagement, and communications.
Contact:
Mailing Address:
Harborview Medical Center
325 Ninth Avenue, Box 359931
Seattle, WA  98104
Location:
908 Jefferson Street, 13th floor, Room 13NJ1368
Phone/Fax/Email/Skype:
206-744-2238 (phone)
206-744-3693 (fax)
spmello at uw.edu
susan.mello (skype)