The SPRC has convened a working group to bring together HIV/AIDS and Substance Use researchers, to explore collaborative opportunities and expand awareness of these areas of research.  The Working Group involves researchers from:
Center for the Study of Health and Risk Behaviors
UW Departments of Psychiatry and Behavioral Sciences, Epidemiology, Global Health, Social Work, Medicine, and Psychology. 
WGSU Resources:
WGSU Members (pdf)
WGSU Dataset List (pdf):  Datasets related to HIV/AIDS and Substance Use that are available for researcher use.  Please contact the listed investigator directly to discuss use of available dataset.
WGSU Meetings Aug 2010-June 2011 (pdf)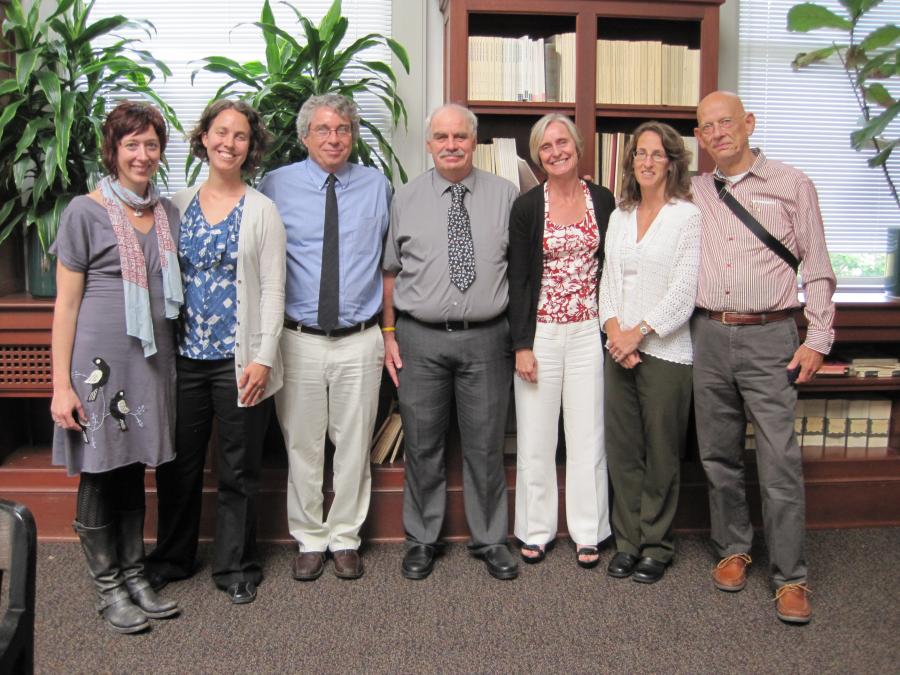 SPRC members with Drs. David Metzger (University of Pennsylvania CFAR) and
Donald Calsyn (UW Alcohol & Drug Abuse Institute) at the inaugural meeting of the
Working Group on Substance Use, August 26, 2010.