Location: Pelton Auditorium, Fred Hutchinson Cancer Research Center
Title: "The Vaginal Microbiota and HIV Acquisition in African Women"
Speaker: Sujatha Srinivasan, PhD
Senior Staff Scientist, Vaccine and Infectious Disease Division, Fred Hutch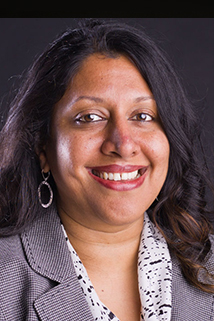 Dr. Srinivasan has a background in environmental and human microbiology with a keen interest in understanding how bacterial interactions in human microbial communities impact human health and disease. She has developed molecular, omics and in vitro cultivation tools to study the human microbiome. She is a Senior Staff Scientist in the Vaccine and Infectious Disease Division at Fred Hutch, and the Associate Director of the Microbiome Core of the NIH-funded UW/Fred Hutch Sexually Transmitted Infections Cooperative Research Center. Dr. Srinivasan will discuss studies evaluating vaginal bacteria as a risk factor for HIV acquisition in African women.
------------ Cancelled ------------
2nd Speaker: Lindley Barbee, MD, MPH
Assistant Professor, Allergy and Infectious Diseases, University of Washington
Medical Director, Public Health Seattle & King County HIV/STD Program
Title: "Gonococcal Antimicrobial Resistance & Treatment Recommendations: The Role of the Pharynx"
Add this event to your calendar!    Outlook/iCalendar - Google Calendar
For more information, please email cfar@uw.edu.