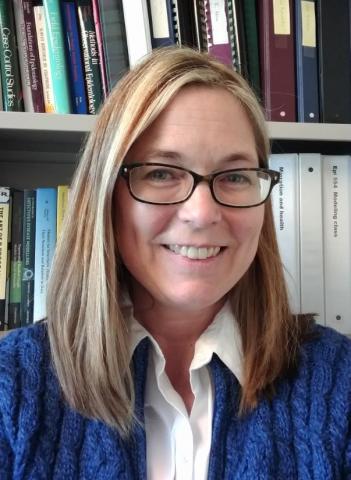 Please join the CFAR Sociobehavioral and Prevention Research Core and Public Health - Seattle/King County HIV/STD Program for another Lunchbox Talk featuring Roxanne Kerani, MPH, PhD, Assistant Professor in the University of Washington Department of Medicine, Division of Allergy and Infectious Diseases. The talk is titled, Location of HIV acquisition and HIV testing history among African-born PLWH in the U.S.
Dr. Kerani will present preliminary results of the HAABA (HIV Acquisition in African-born Americans) study.  One aim of the study is to estimate the proportion of participants who likely acquired HIV in the US.  Results will also include predictors of previous HIV testing, and differences in HIV testing experiences before and after the U.S. HIV travel ban was lifted in 2010.
Dr. Kerani's current research is focused on identifying missed opportunities for screening for and treatment of HIV and tuberculosis in the African immigrant and refugee population in the US, and evaluating the extent to which local transmission of HIV is occurring within this population.  Dr. Kerani is affiliated with the HIV/STD Program of Public Health – Seattle and King County, and her research interests also include public health practice regarding HIV and sexually transmitted diseases.
A live webcast of this talk is available here: http://uwmedical.adobeconnect.com/cfar/
Afterwards, this lecture's recording is available here: http://depts.washington.edu/cfar/SPRC_Lunch_box_Series
Location: Harborview Ninth and Jefferson Building, Room 1309
Date/Time: Tuesday, September 19, 2017 / 12:00pm-1:00pm
If you have any questions, please contact sprc@uw.edu.