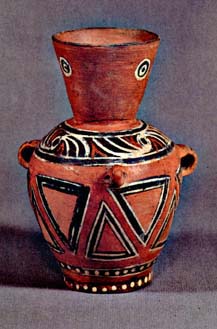 Much of Neolithic pottery is decorated with geometric designs. Although these designs appear purely abstract, some of them may be derived from forms in nature.
Can you imagine what kinds of organic forms might have inspired the decoration on this vessel? How does the decoration and color scheme complement the shape of the pottery?
How do you think this pottery was made?