YouTube Playlist (Click Icon Below to Expand)
Born in 1951, raised in the Central District, Michael Murray was a 16 year-old student Garfield High School when the Black Panther Party formed. He was one of the first to join and stayed a member during the initial year, but then left to concentrate on school and athletics.
Michael Murray discussed his experiences in the Black Panther Party in a videotaped interview conducted by Janet Jones on  May 31, 2005.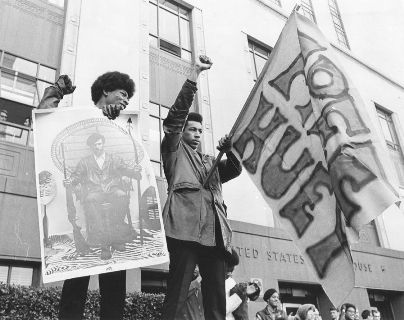 Murray holds Free Huey banner during 1969 demonstration at the Seattle Federal Building. Courtesy: Museum of History and Industry.