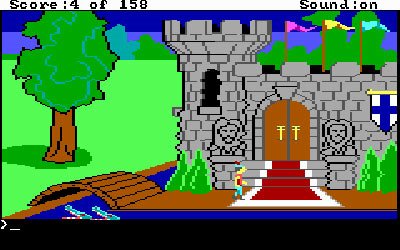 The Keywords for Video Game Studies graduate interest group's (GIG) first event of the Winter Quarter is on Thursday, January 24, 1:30-3:30 PM, in Communication 202.  This is our third public reading and discussion group of the year, co-presented with and co-sponsored by the Medieval Studies Graduate Interest Group (MSGIG), and will focus on the gaming term "Fantasy."
Both the Keywords for Video Game Studies working group and the Medieval Studies Graduate Interest Group, in collaboration with the Critical Gaming Project at the University of Washington, is supported by the Simpson Center for the Humanities.
What to Expect
The format for the reading group/workshop is simple: read, play, gather, discuss.  (And share in some refreshments.)  Though our immediate audience is graduate students, our goal is to bring together people from a variety of fields and from all different points in their academic careers who have an interest in video game studies.  The reading group/workshop format allows us to frame the discussion with a handful of short essays, a few key games, and the rest is up to participants to tease out the issues and angles related to the day's key word.
What to Read
We hope everyone can read and come prepared to discuss the following essays:
Jesper Juul, "Fiction," Half-real
Gary Alan Fine, "Introduction," Shared Fantasy: Role Playing Games as Social Worlds
J. Patrick Williams, Sean Q. Hendricks, W. Keith Winkler, "Introduction: Fantasy Games, Gaming Cultures, and Social Life," Gaming as Culture: Essays on Reality, Identity, and Experience in Fantasy Games
Kim Selling, "Fantastic Neomedievalism: The Image of the Middle Ages in Popular Fantasy," Flashes of the Fantastic: Selected Essays from the War of the Worlds
Daniel T. Kline, "Metamedievalism, Videogaming, and Teaching Medieval Literature in the Digital Age," Teaching Literature at a Distance: Open, Online, and Blended Learning
"Who Says History Can't Be Fun?!  Medievalists.net Chats with Simon Bradbury about the Medieval Gaming World of Stronghold III": http://www.medievalists.net/2011/09/02/who-says-history-cant-be-fun-medievalists-net-chats-with-simon-bradbury-about-the-medieval-gaming-world-of-stronghold-iii/
David W. Marshall, "A World Unto Itself: Autopoietic Systems and Secondary Worlds in Dungeons & Dragons," Mass Market Medieval: Essays on the Middle Ages in Popular Culture
If you have a UWNetID, you can find copies of each essay on e-reserve.  If you do not have access to UW e-reserves, please contact us and we'll work something out.
What to Play
Though we will undoubtedly talk about many different games, we have selected the following games to serve as common points of reference for our discussion. The games marked with an * are playable for free. The other games require some online research on Wikipedia, Youtube, etc.
What to Discuss
J.R.R Tolkien in "On Fairy-Stories" defines fantasy as "arresting strangeness" with the power to make a "Secondary World."  Tolkien says, "To make a Secondary World inside which the green sun will be credible, commanding Secondary Belief, will probably require labour and thought, and will certainly demand a special skill, a kind of elvish craft. Few attempt such difficult tasks. But when they are attempted and in any degree accomplished then we have a rare achievement of Art: indeed narrative art, story-making in its primary and most potent mode."  He continues to say that fantasy is not mere fancy (much in the same way Ursula K. Le Guin argues that fantasy is true in "Why Are Americans Afraid of Dragons?"), that fantasy "is a natural human activity. It certainly does not destroy or even insult Reason; and it does not either blunt the appetite for, nor obscure the perception of, scientific verity. On the contrary. The keener and the clearer is the reason, the better fantasy will it make. If men were ever in a state in which they did not want to know or could not perceive truth (facts or evidence), then Fantasy would languish until they were cured. If they ever get into that state (it would not seem at all impossible), Fantasy will perish, and become Morbid Delusion."  For the upcoming session of the 2012-2013 Keywords for Video Game Studies graduate interest group, the first event of the winter quarter will focus on the topic of "FANTASY," particularly addressing the ways video games take up the conventions and tropes of the medievalist, sword and sorcery fantasy genre.  The session is co-presented and co-sponsored by the Medieval Studies Graduate Interest Group.
From the advent of Dungeons & Dragons (1974) to the first text game ADVENTURE (1975) to Zork (1980) to Kings Quest (1984) to the recent bumper crop of medieval fantasy games like World of Warcraft (2004), Dragon Age (2009), and Skyrim (2011), fantasy games continue to be a popular and lucrative genre with a legion of players, franchises, and fandoms.  Although we may engage many aspects of fantasy in gaming, we offer the following questions to frame the discussion:
How might we theorize the history, longevity, popularity, and canonicity of fantasy games?  What are the conventions, ideals, values, and norms of the genre?
What visual and/or narrative elements of these games feel "medieval" to a contemporary audience?  In what ways did the creators of these games use contemporary perceptions of "medievalism" to influence their game concept and/or design? Where might they have gotten these ideas? (i.e. from actual medieval texts, fantasy novels and/or movies, popular culture, LOTR)
How "authentic" are the "medieval" elements of these video games?  In other words, how accurately do they represent actual medieval lives/worldviews/technologies? Is this even a useful question to ask?  How do media like video games which style themselves as "medieval" affect a contemporary understanding of medieval lives?
Most broadly, why is fantasy important?  Why are fantasy games important?  Tolkien in "On Fairy Stories" argues that fantasy offers "recovery, escape, and consolation."  How might we revise, extend, or challenge these ideas?
Feel free to comment on these here or add your own questions.  Either way, come be a part of our discussion Thursday, January 24, 1:30-3:30 in CMU 202.