Projects

Topicks
Topicks is a service that presents you with the most relevant daily news topics, and their supporting viewpoints. Topicks gives you the whole story by providing the viewpoints that normally go unseen. This is a tool for people who want to understand the many sides to a story, because by understanding others' viewpoints, we can better form our own.
Topicks enables users to construct the overall picture of a topic by showing the different sides to a story. The top ten topics presented on the front page are pulled from existing trending news. For quick navigation, a simple swipe to the left allows users to see new viewpoints. Users can save particular topics to stay updated on their preferred news.
Additional Contributors
Jolie Chen
---
Team Members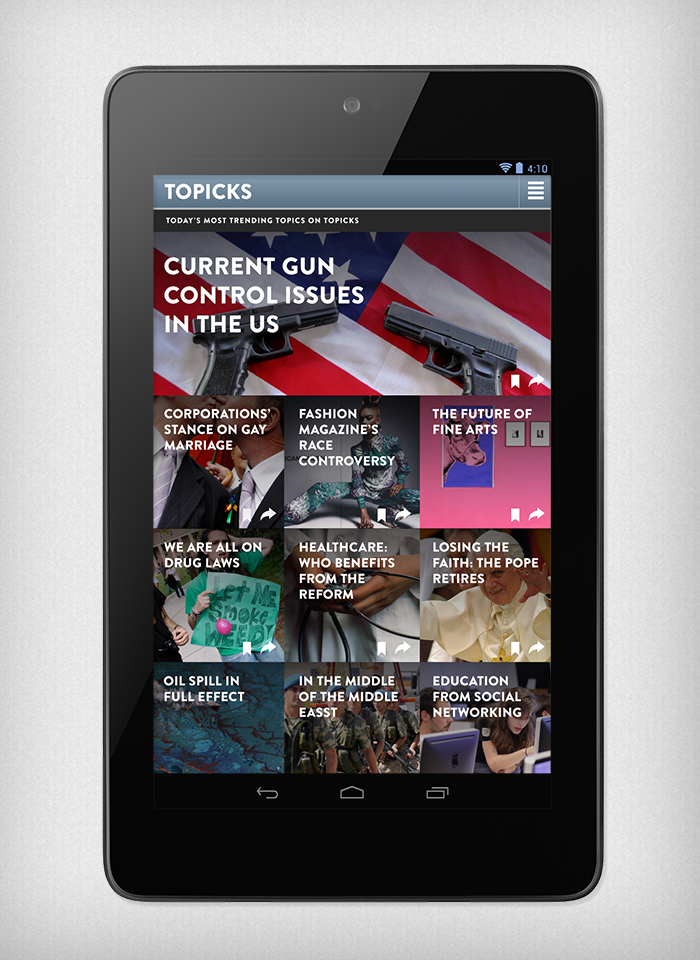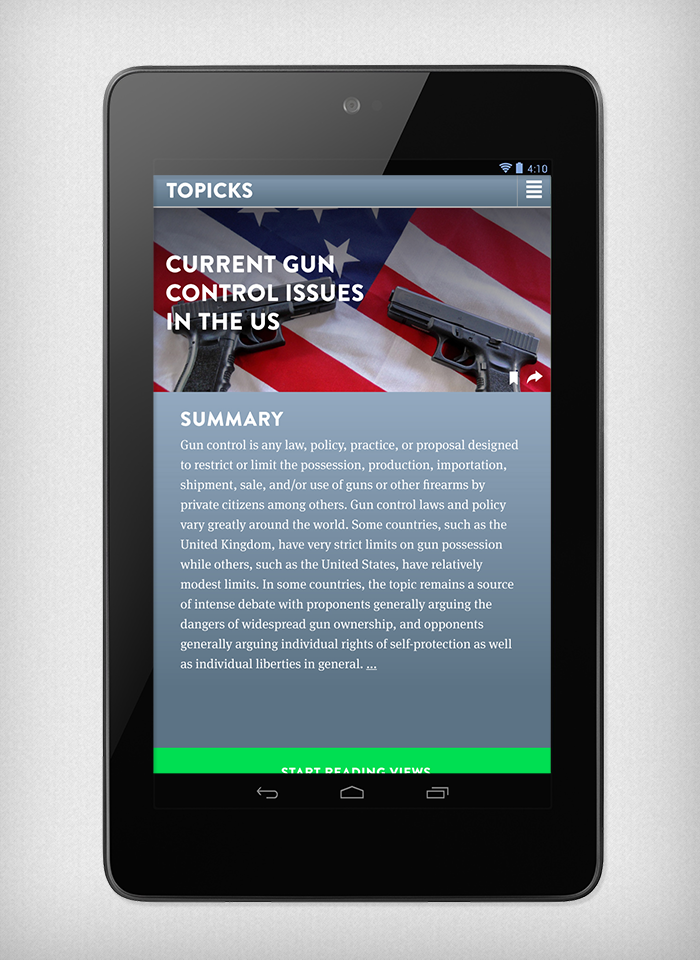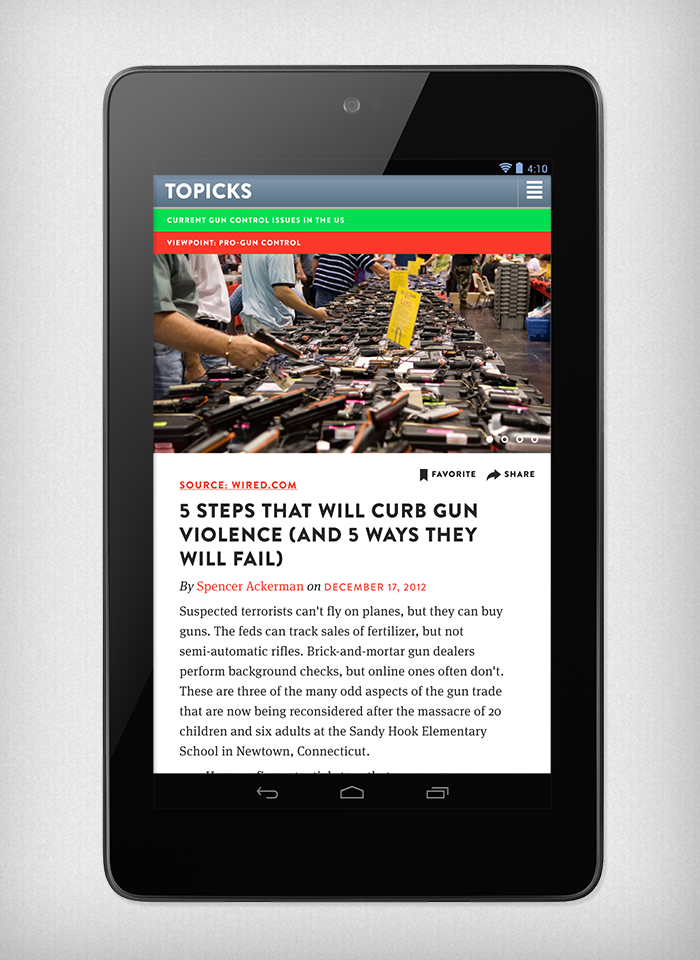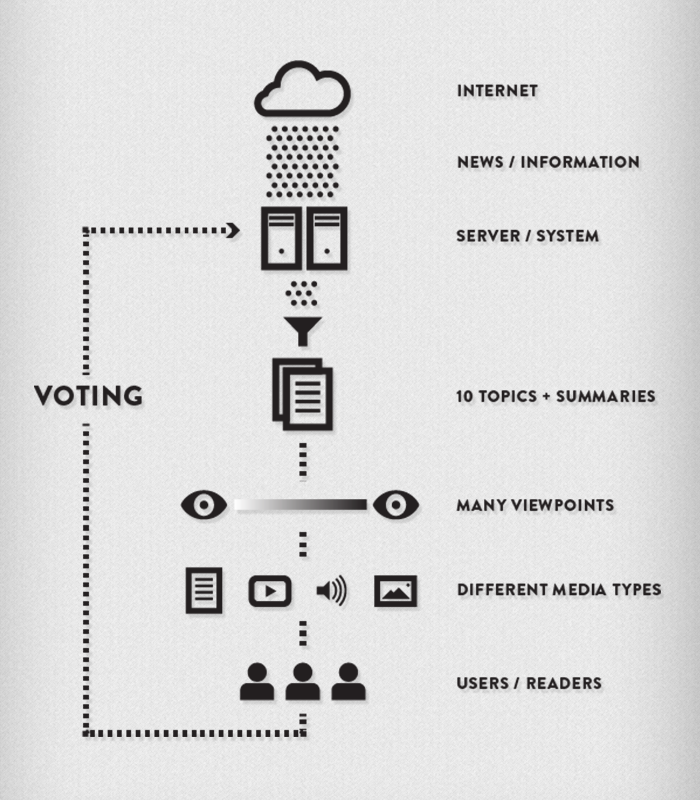 Crate to Plate
Crate to Plate is a service that is designed to foster a healthy lifestyle for students, by making local food more convenient. Crate to Plate is an online subscription service that delivers a series of seasonal local ingredients, paired with recipes, making the process of buying and cooking local food more accessible. This cuts down on waste, which saves money, and helps students to learn how to prepare meals for themselves.  
---
Team Members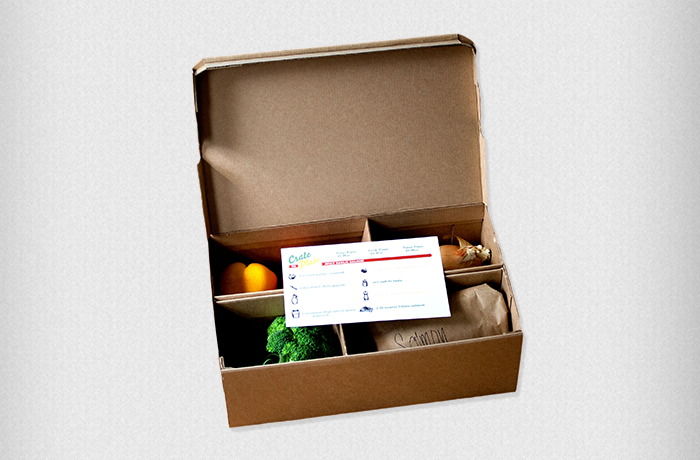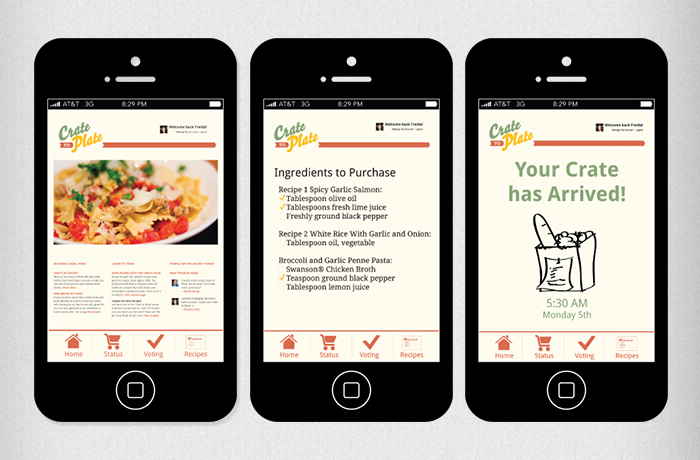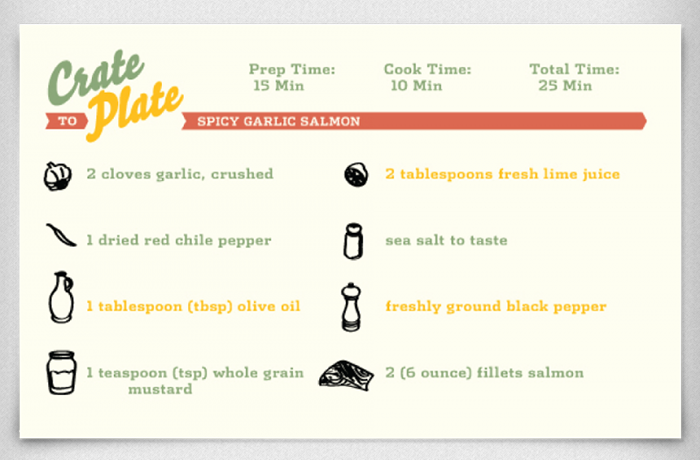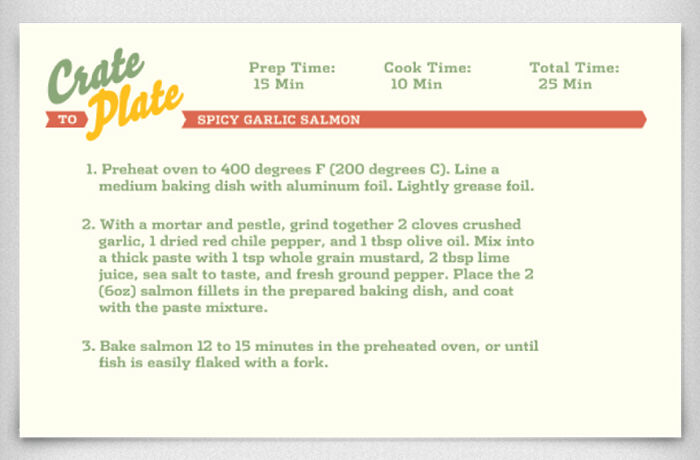 Play Hard Work Hard
Play Hard Work Hard is an installation campaign aimed at getting adults to improve their health through a much needed activity: play.
This campaign includes subtle reminders in the breakroom that draw office workers outside where the Play Hard Street Team has set up various outdoor games. The Street Team invites working adults to join in the games and sign up for local adult leagues to improve their health and well-being through the act of play.
---
Team Members