Projects

Orpheus
Orpheus is a digital music controller that alludes to the familiar interface of a stringed instrument but treats the stings not as a means to create pitch, but as an interface to control digital music.
The player controls the sound by plucking, sliding, and bending the strings. Out of the box, the strings would be preset with samples or audio clips. Plucking a strings would cause the sample to play. The player could further modify the sound by sliding along and bending the strings.
Once the player is comfortable with the basic controls they will have the freedom to define the results of all of the actions as it suits them.
 
---
Media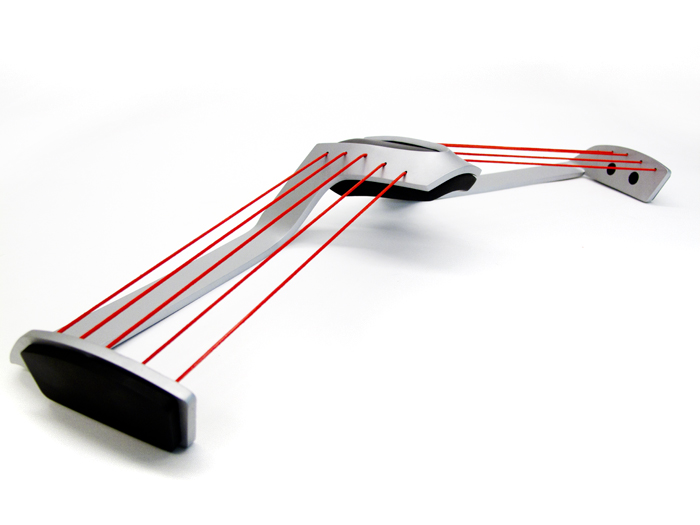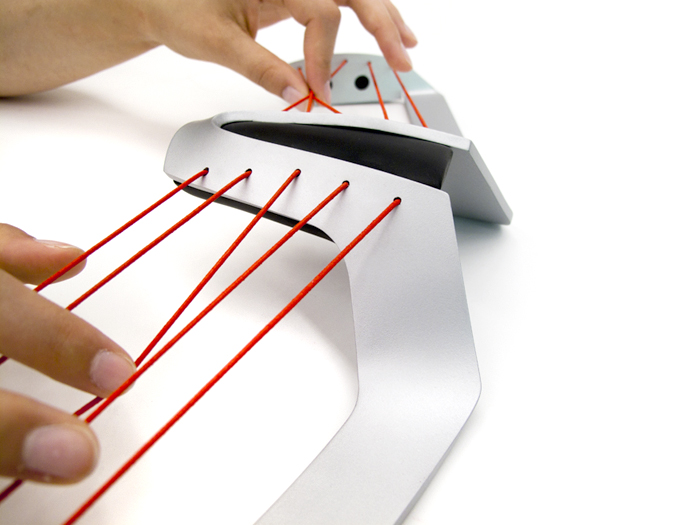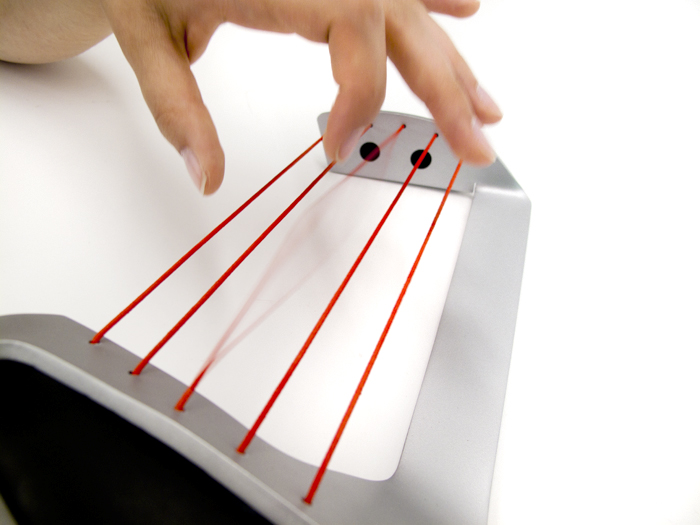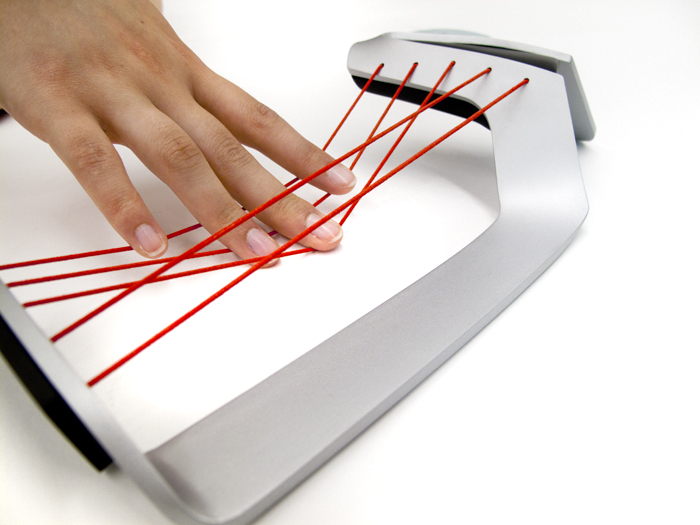 Firefighting Helmet
In a serious fire, firefighters will enter the building using masks and air tanks. This air supply lasts only 15 to 20 minutes, at which point the firefighters have to exit the building and retrieve a new air tank, at which point they have a quick conversation about the situation, with the other firefighters.
This design allows for the firefighter to quickly remove their mask without having to also remove the helmet. This not only saves crucial time but makes it easier for firefighters to check up on each other, by having face to face conversation about the situation rather than having a conversation through sooty masks over scratchy voice  amplifiers in the mask.
---
Media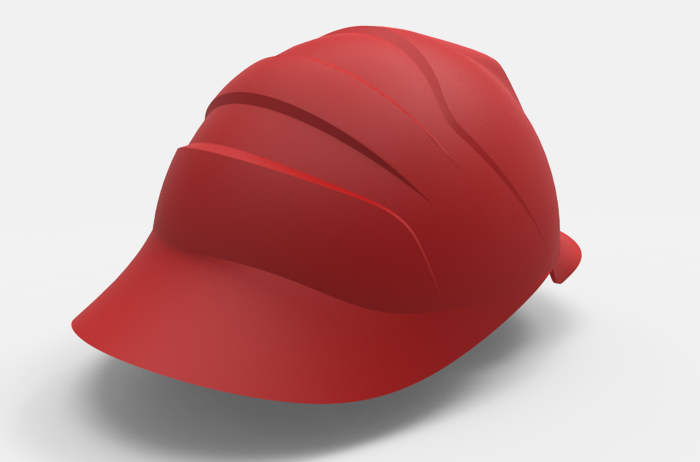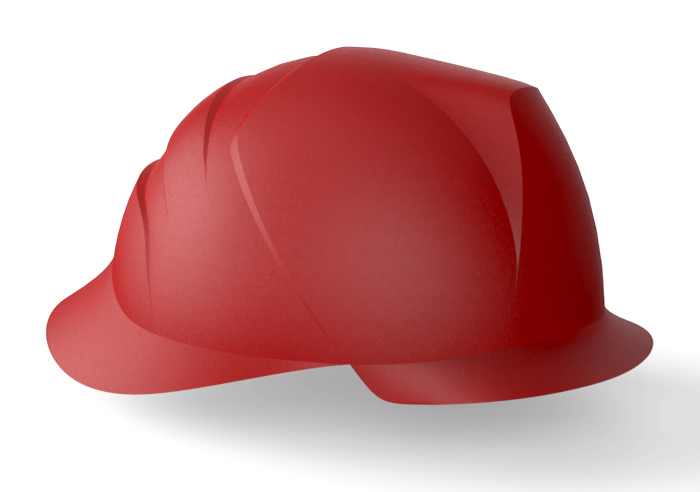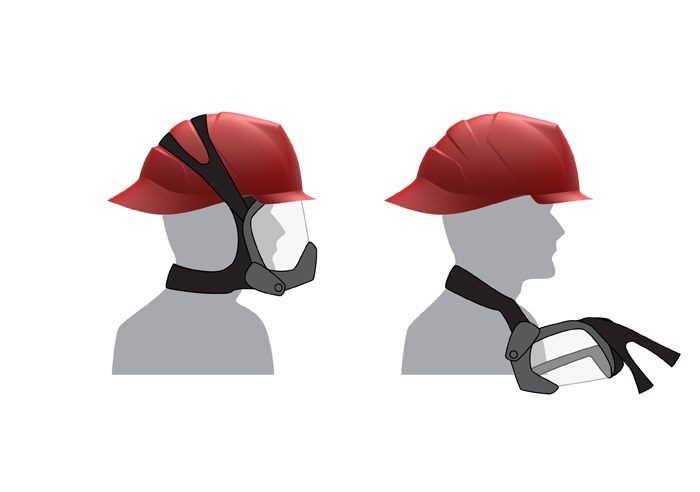 Form Study Puzzle
This interactive form study is a puzzle with many solutions. One solution creates a perfect continuous compound curve across the array of blocks. This stable form can transition and morph into more dynamic compositions, by rearranging and removing the modules. The goal was not to just create a visual aesthetic but a zen-garden-like interactive aesthetic.
---
Media