Projects

UI Kit
Building interactive prototypes is often both a technical and aesthetic challenge for designers. UI Kit addresses this issue by providing a blank canvas for exploring interactive products and visual semantics.
A non-interactive appearance model is commonly used for designing products. However, for usability testing it is important to use interactive models in order to realistically simulate how a user would interact with a product.
Elements of this basic set will include universal functions such as buttons and knobs that have been distilled into their neutral and unadorned forms and interactive modules.
---
Media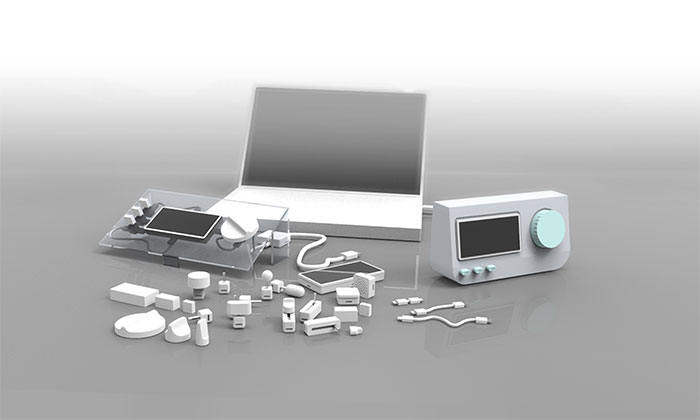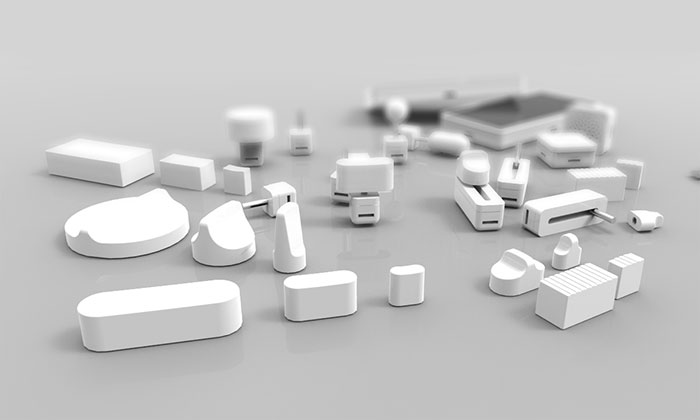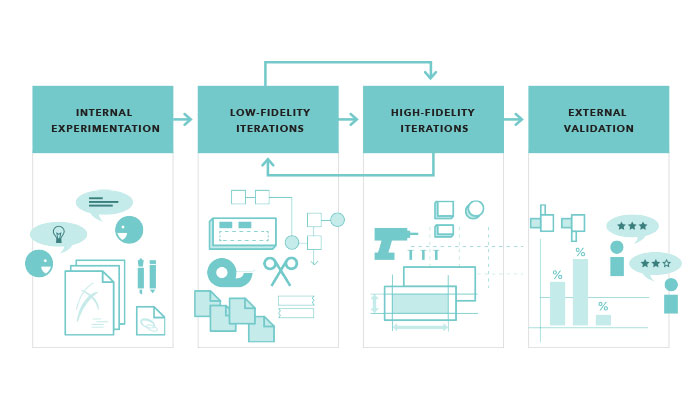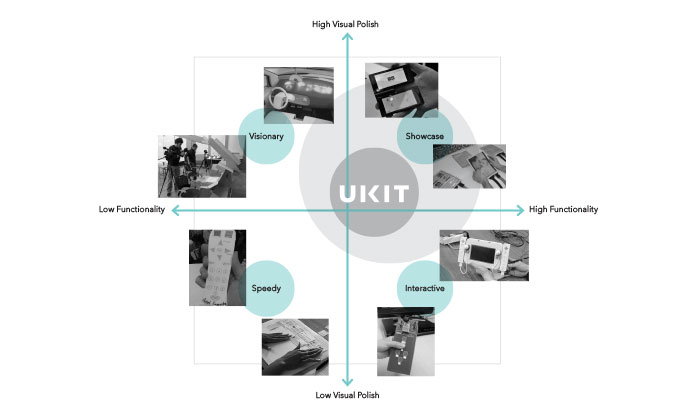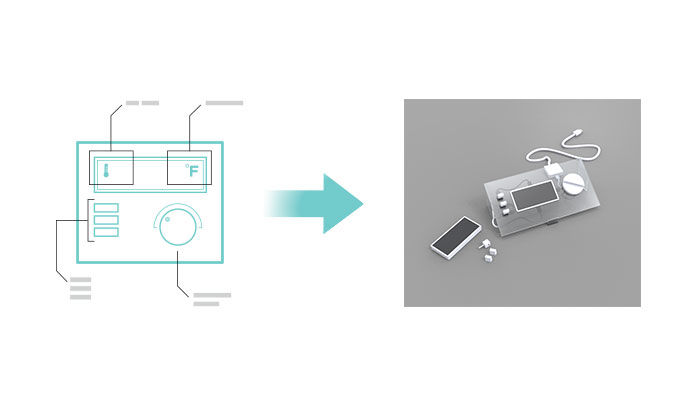 Contour Companion
The Contour camera is synonymous with extreme sports and first-person videography. The Companion aims to bring the Contour camera with its simple and easy to use controls into the bag of the avid traveler. Acting as a protective case, a handgrip, and a miniature swiveling stand, the Companion brings a whole set of new capabilities to facilitate video capture on the go. Â The case also features a small clip that enables it to be easily clipped to a bag strap and keeping the camera close at hand.
---
Media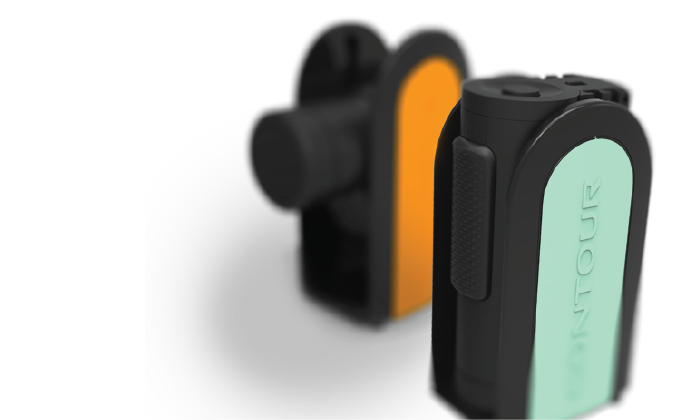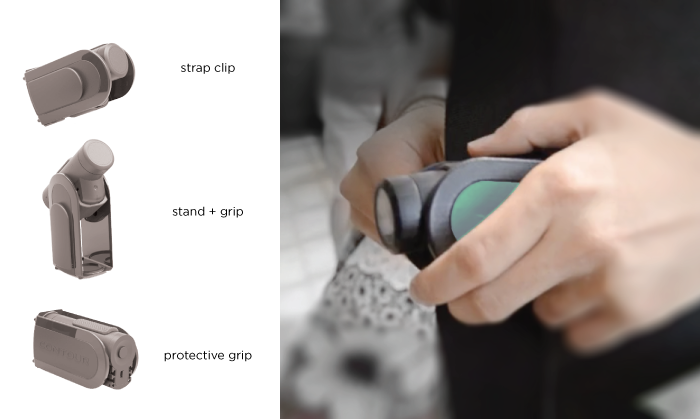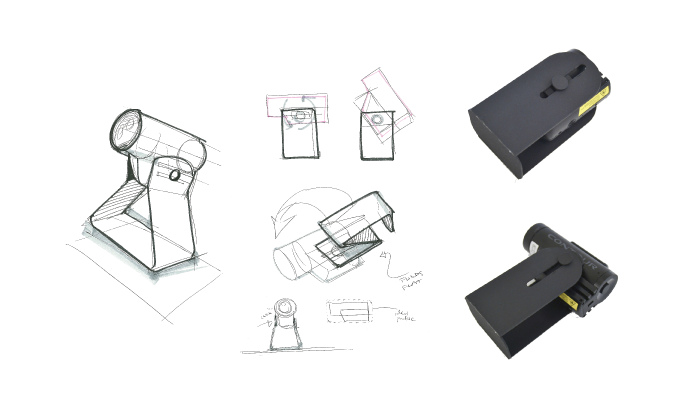 Sling Case
Fire extinguishers are found in a wide variety of locations from school hallways to the storage shelves of fire engines. These ubiquitous pieces of equipment are filled with either chemicals or water to combat different types of fires and have retained the same form factor over the years. Fire fighters use extinguishers very often to put out small room fires but the unwieldy weight and uncomfortable handle are not suited well for carrying long distances or frequent use. The Sling Case addresses both of these issues with a shoulder strap for more balanced carrying and a hose-like handle mechanism for releasing the extinguisher contents.
---
Media