Projects
AuthentiCity 2012
A project on brand identity based on a fictitious architecture conference, AuthentiCity 2012. The challenge was to design a visual system that would stand across different platforms; as print material, environmental design, website design, video, and many other marketing collateral. The visual language (imagery and color scheme) derives from the theme of the conference, 'Making Urban Spaces More Livable,' which speaks of bringing life to urban centers and creating more sustainable cities.
---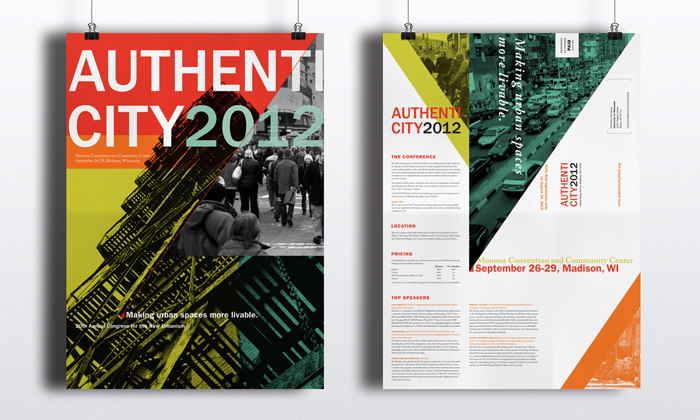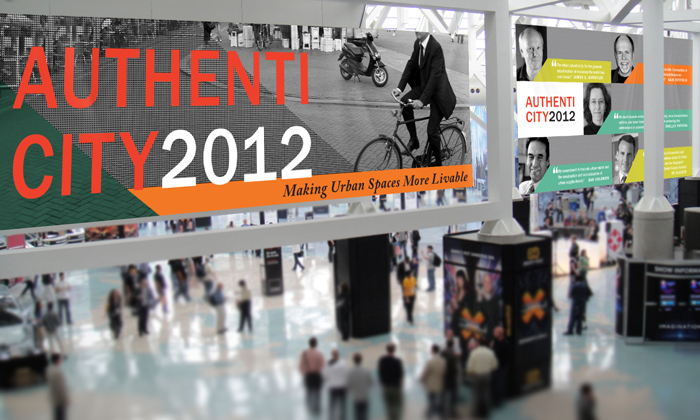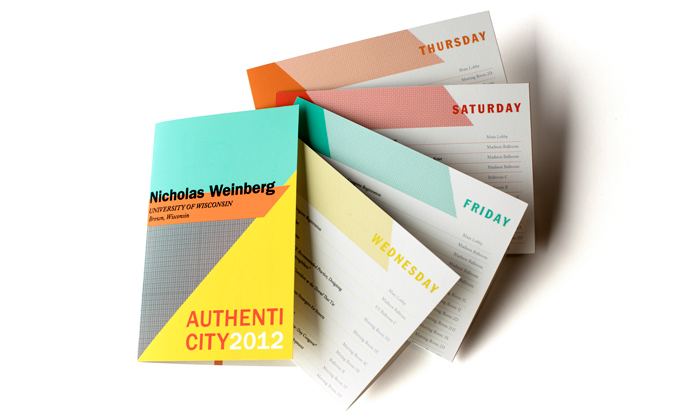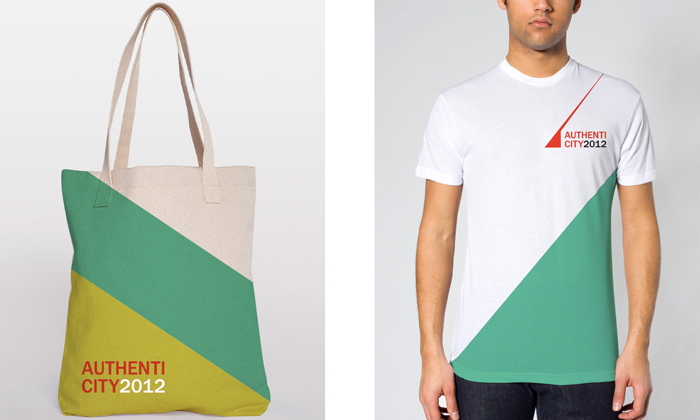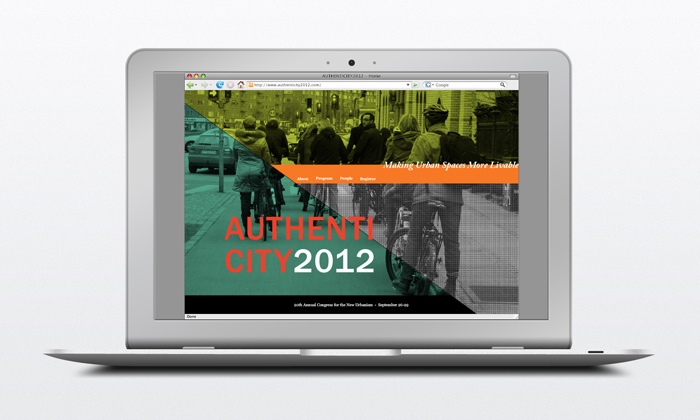 Shooting Hoops
An examination of the players, the history, and finances of the NBA, the major professional basketball league in the United States. Each of the three spreads features multiple infographics breaking down the league's statistics from general to specifics.
Additional Information
---
Media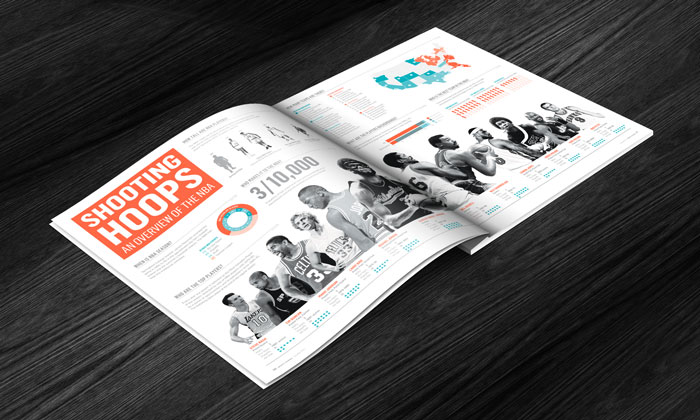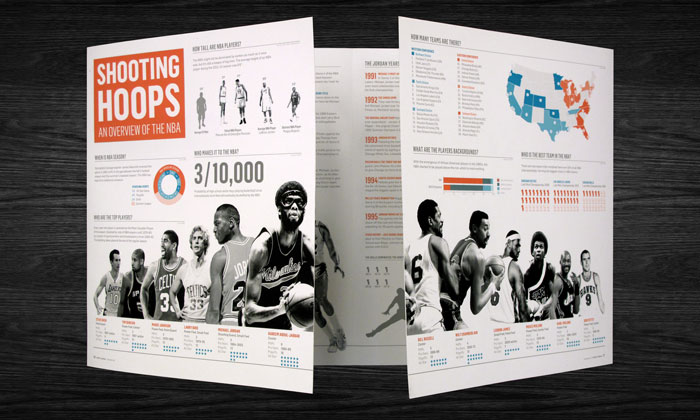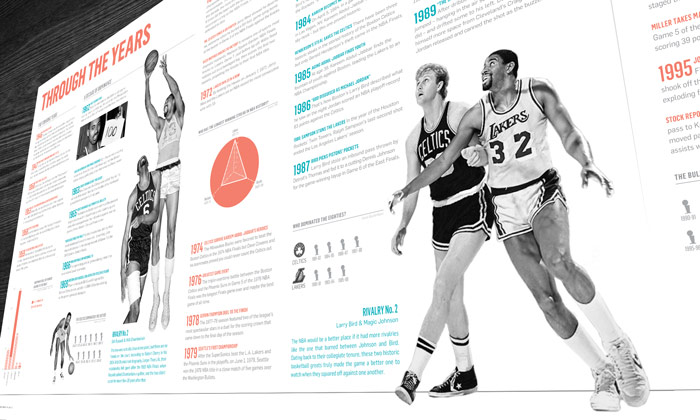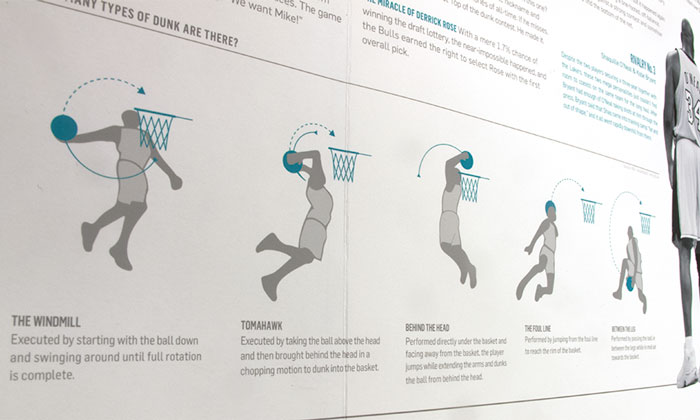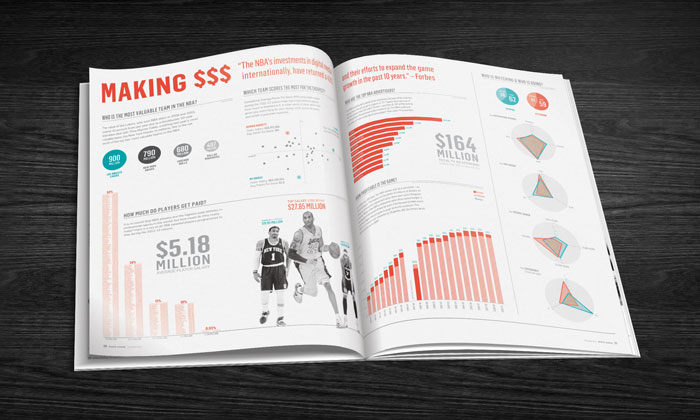 Turnout
Turnout is a data-driven mobile application for people to organize, discover, and join activities happening around them. Turnout visually represents crowds using passive location tracking data, but only for groups of people rather than individual users. By giving users a platform to see all the events around them, they get real-time, relevant information, allowing them to get out in the environment quick and easily. Having the power to see crowds, leave comments, and check in to events without tying any of your personal information to the application allows users to get involved and use the app comfortably without fear of privacy invasion.
Additional Contributors
Laura Li
Additional Information
---
Media