Violet Type Design
Violet  is a modern reflection of early 20th century serifs. Inspired by antique packaging and lettering, the final design was laser etched into wood panels to reflect this influence.
---
Media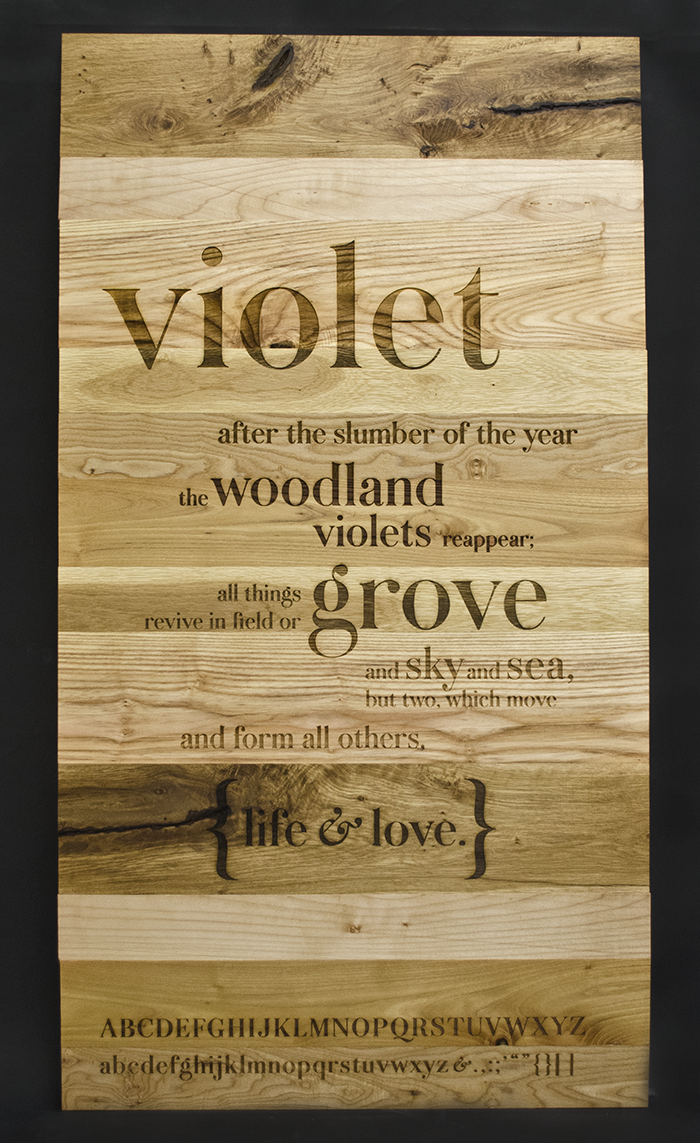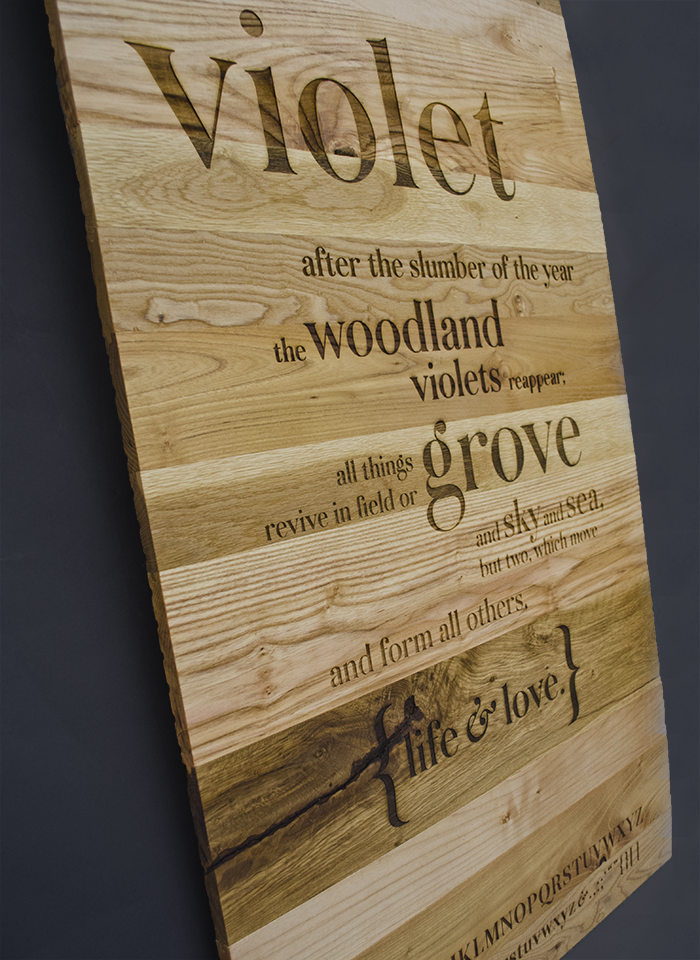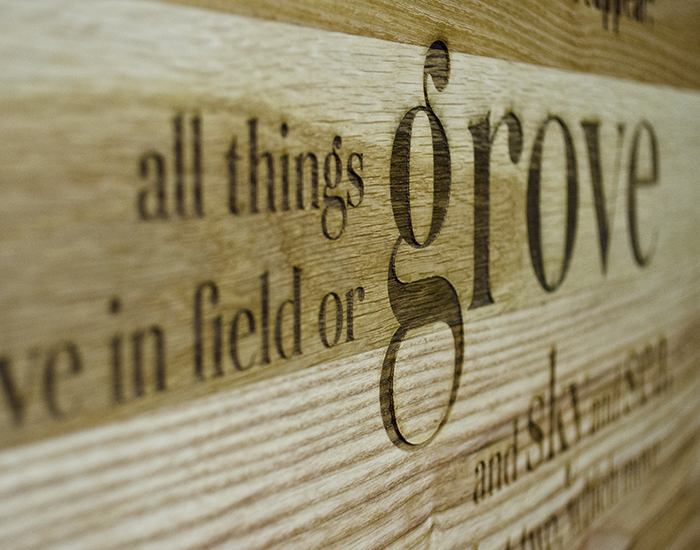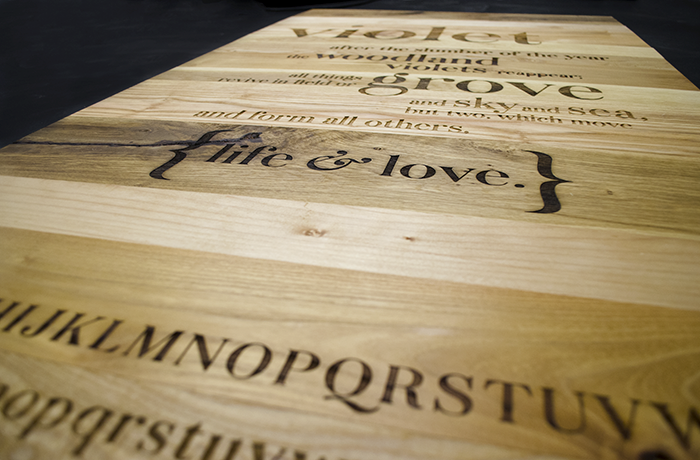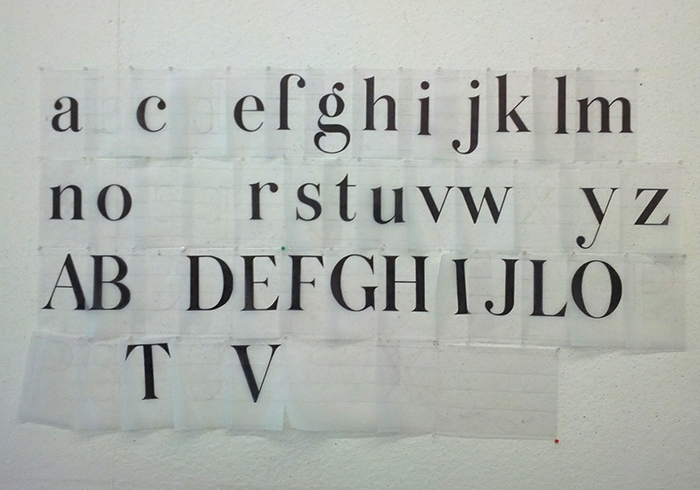 When I Grow Up
What do kids want to be when they grow up? I surveyed one class from each grade at a local
elementary school. This playful application allows users to see their responses, as well as sort
them by profession category and visualize age and gender differences among the group.
---
Media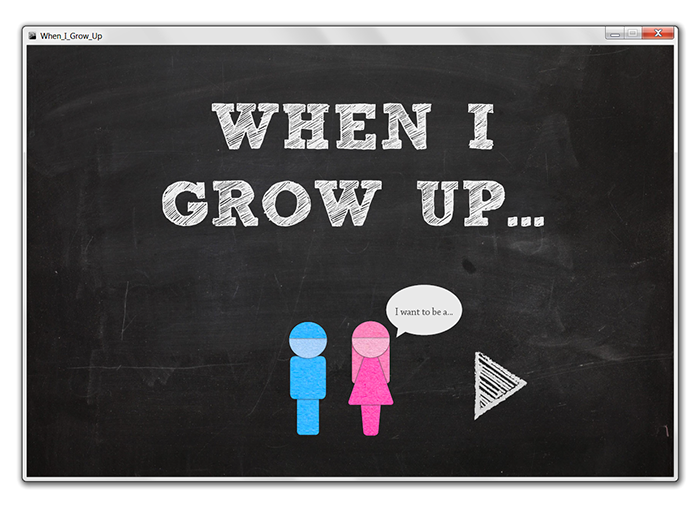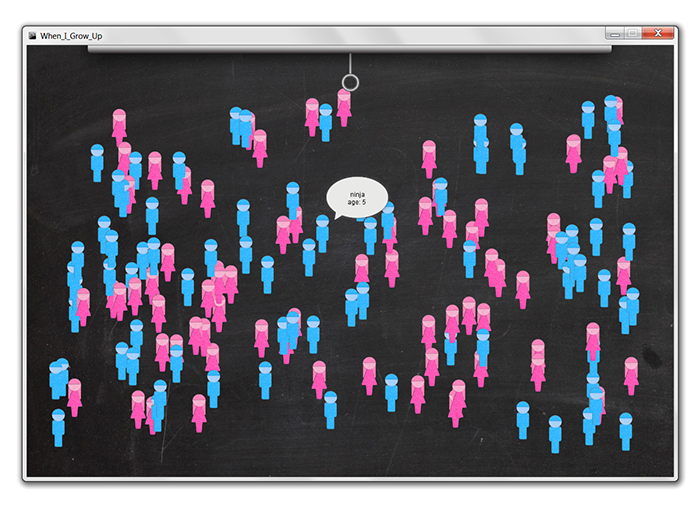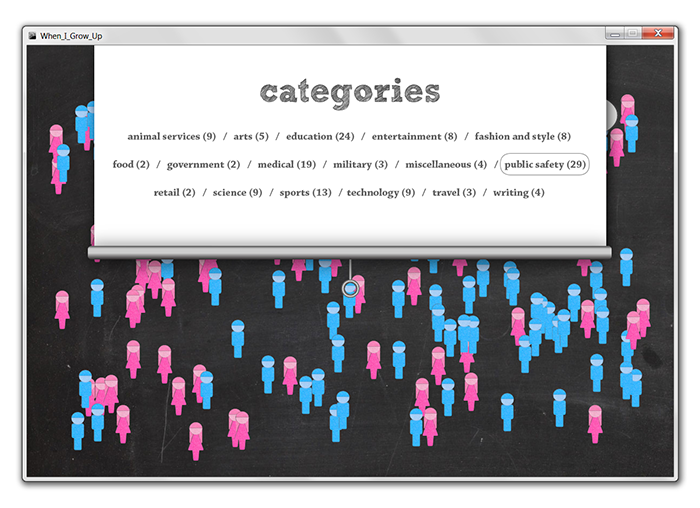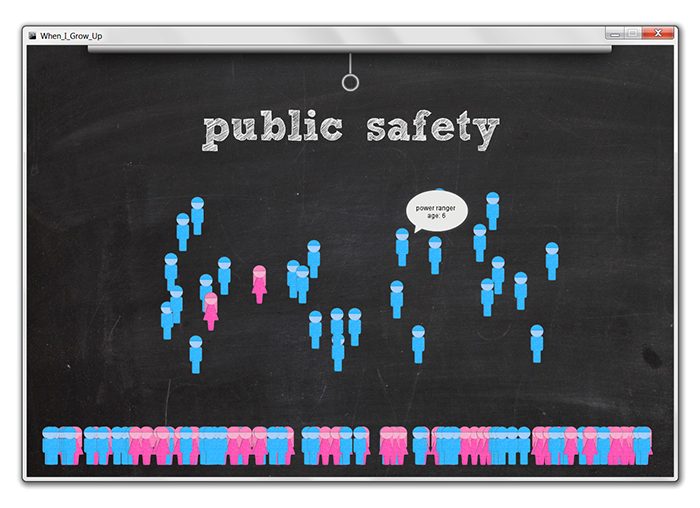 Urban Rest Stop for Ballard?
The Urban Rest Stop is a public health and hygiene facility providing free restrooms, showers, laundry, basic medical care, and other resources for homeless individuals and families. A new location has been proposed for Ballard, where homelessness has become increasingly prevalent, but community concerns have postponed its opening.
This exhibition addresses the concerns by educating Ballard on the URS and its patrons. Then it calls for community action. Visitors can donate any dollar amount to put together a care package to help fund the URS when it is established and to provide toiletries for homeless neighbors in the interim. They can also share their passions and talents to serve the homeless, or simply express their comments or concerns.
---
Team Members
Media