Patient-Centered Design for Chemotherapy
Patient-centered design concepts for cancer care interactions and patient experiences during chemotherapy
Chemotherapy is one epicenter of cancer care where patients, providers and technologies converge all within and around the infusion center. The path of the patient through chemotherapy sees them interacting directly and indirectly with providers and technologies in this space and these interactions shape their experience. There is a quality attached to these interactions, a human dimension. Design work that attempts to address this dimension could be called patient-centered design. Cancer patients are typically far from passive, making cancer care an ideal place for patient-centered design. Returning to chemotherapy as an epicenter of cancer care, I wanted to explore how a patient-centered design process could improve the interactions and ultimately the experiences of patients during cancer care and chemotherapy.
---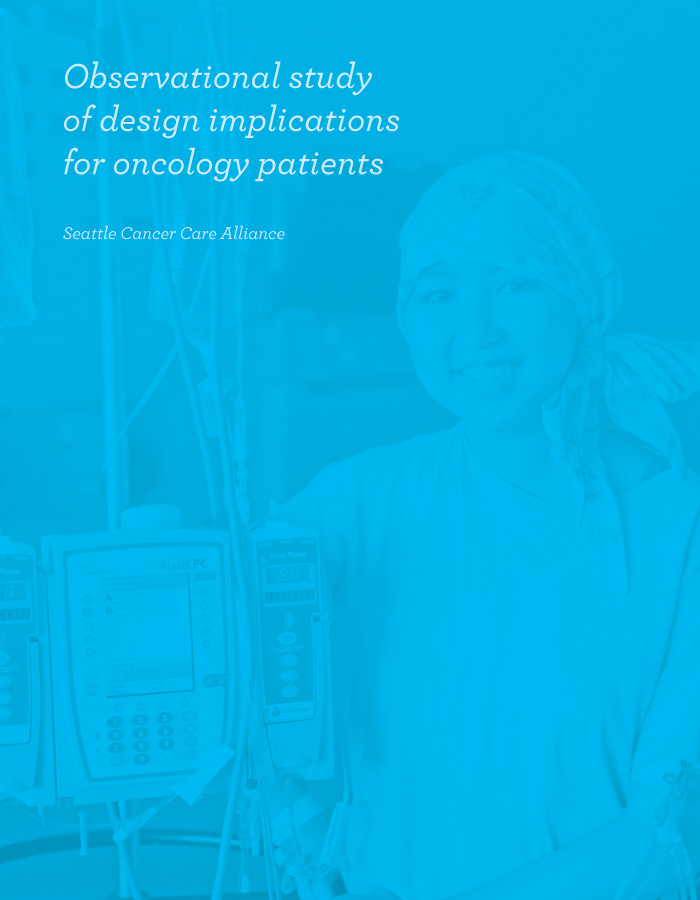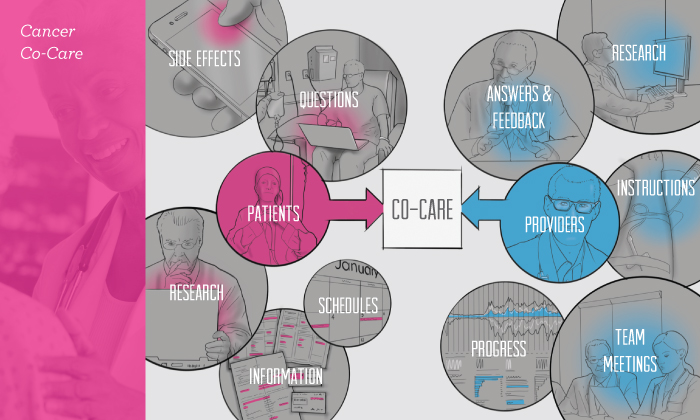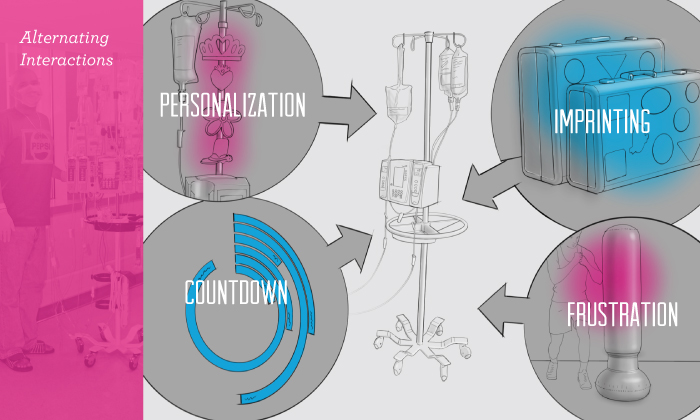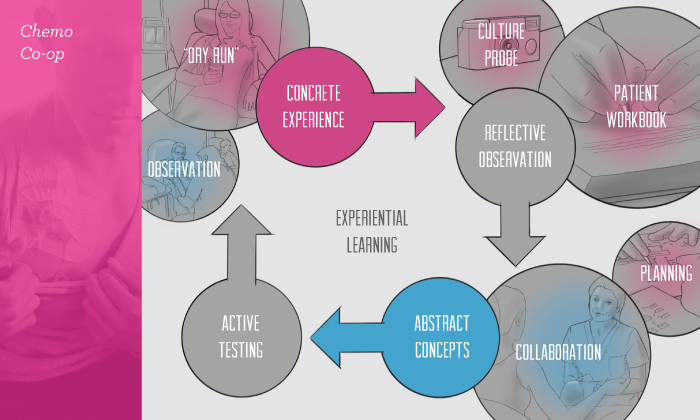 Chemo Kids
I wanted to create something that would enable interactions between cancer care providers and young patients receiving chemotherapy. The design is a simple game that can be played by both patient and cancer care provider. The game itself offers metaphors to chemotherapy, the elements involved and how they affect cancer and the patient's body. By playing together, provider and patient can exchange questions and answers about chemotherapy treatment in a meaningful educational experience.
---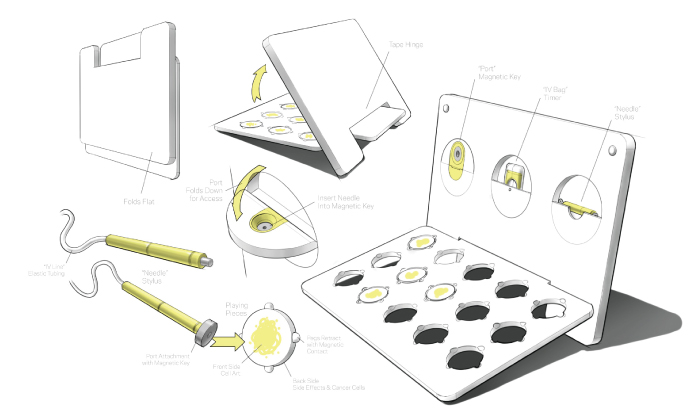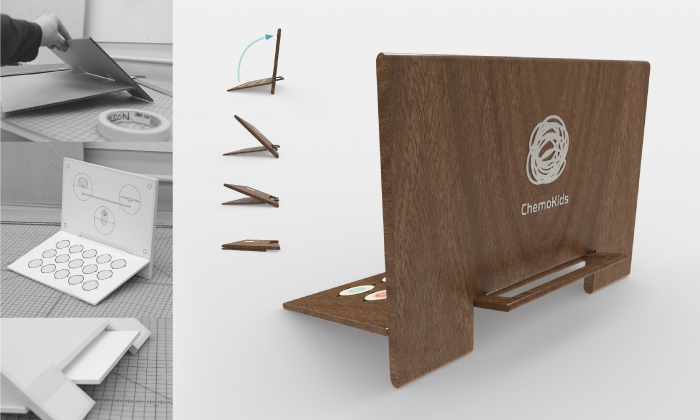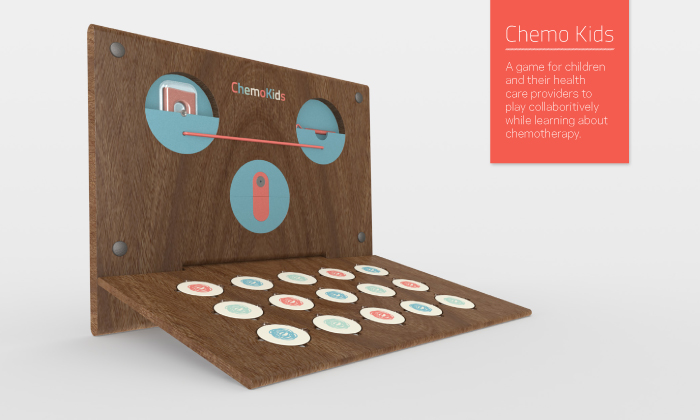 Stem – Prosthetic Aid
People who use and make prosthetics occupy a world filled with interesting technology and relationships. Perhaps the most surprising discovery I made was that most amputees are in very poor health to begin with. Coupled with that, they typically receive limited financial support due to their conditions. These two things steered my concepts towards creating something that could help.
This concept is intended to be simple and affordable. It's main goal is to provide prosthetic users with an aid that improves control of their prosthetic foot. With this aid the hope is to help those with poor health become active and improve their conditions. The design also factors in the role of the prosthetist and adjusts to fit patients needs.
---