Projects

Pollux
Pollux is a modular system of optical instruments used for stargazing. The viewing unit can be paired with larger optical systems as the user grows and becomes more experienced navigating the night sky. Amateur astronomers use Pollux to understand the night sky and gain exposure to complex telescopes. The Pollux interface provides users the ability to identify celestial objects and constellations. The navigational system gives detailed information on astronomer discoveries, recent astronomy related events in the media, and location of new sites. Pollux provides a platform for users to gain a deeper understanding of our universe.
---
Team Members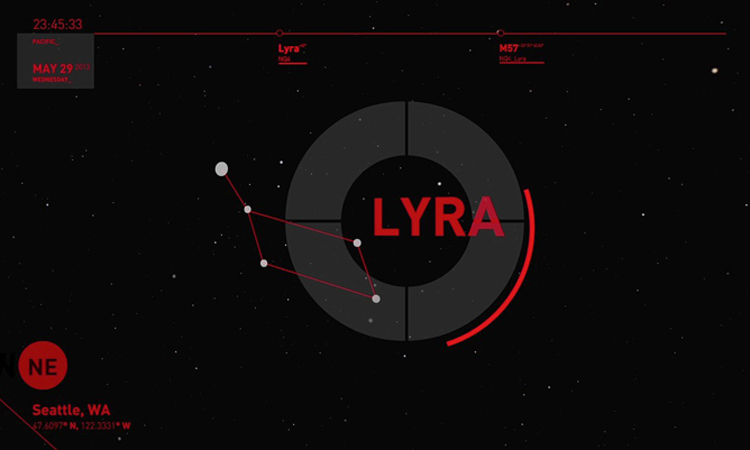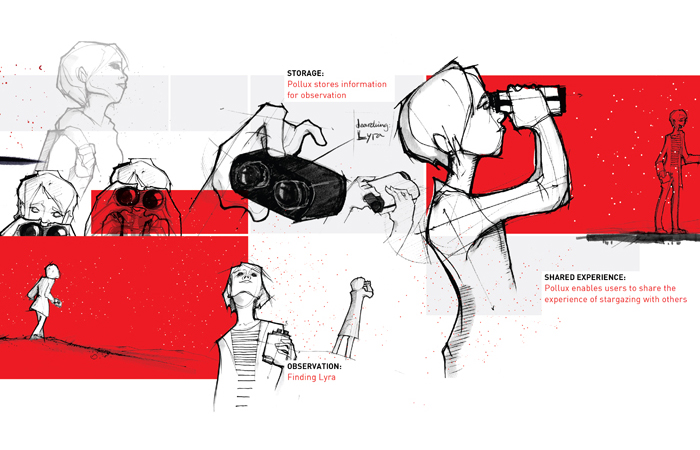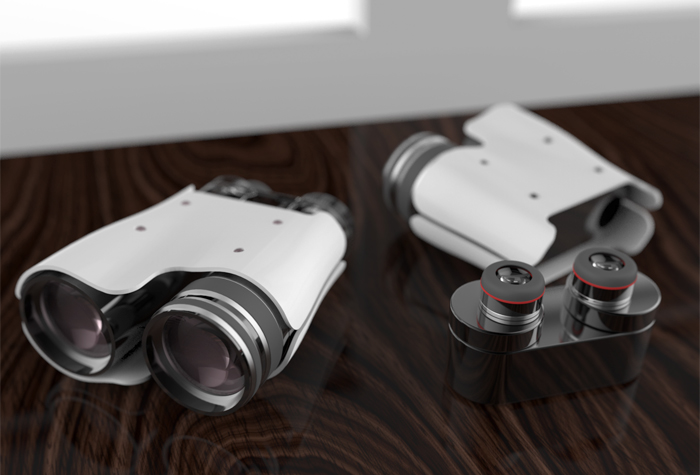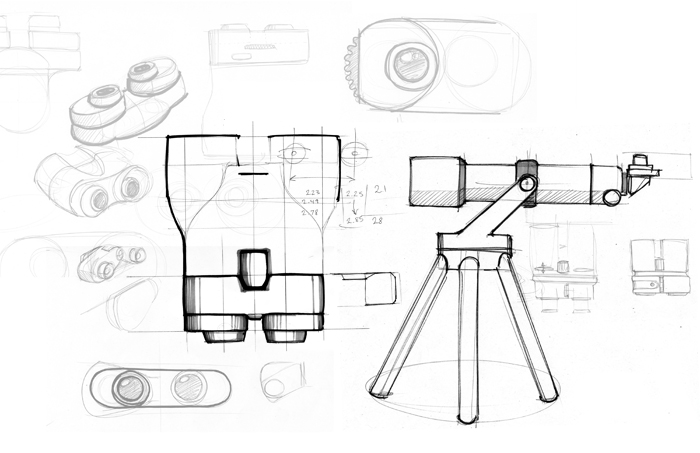 c-lapse Camera Slider
You are looking at the c-lapse, a collapsible and flexible timelapse mount designed for lightweight cameras such as Contour's line of action-sport cameras or digital point-and-shoot cameras.
By extending or reducing the center tube, one can adjust the curvature of the track. This allows for extremely dynamic timelapse photography.
---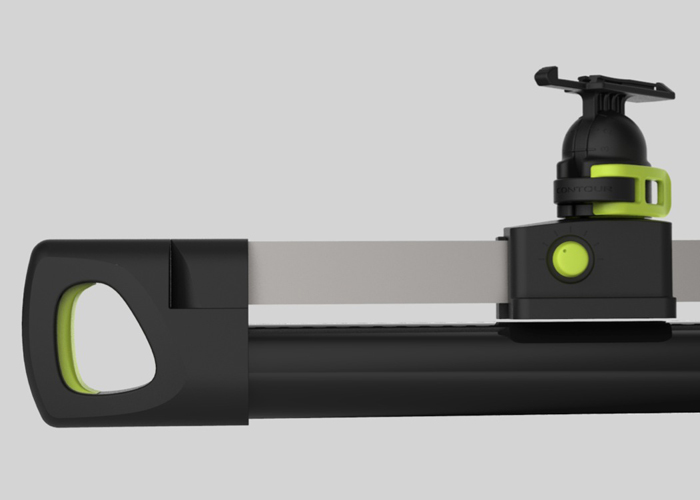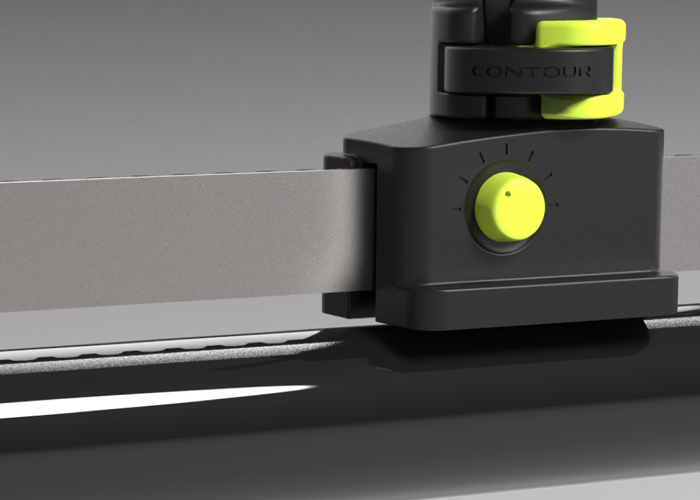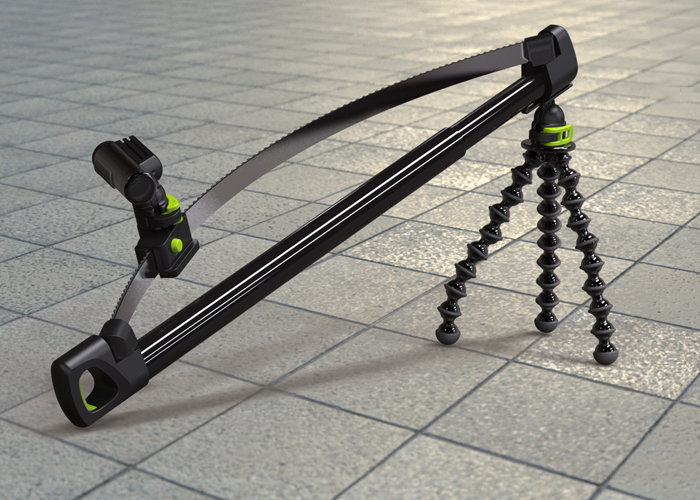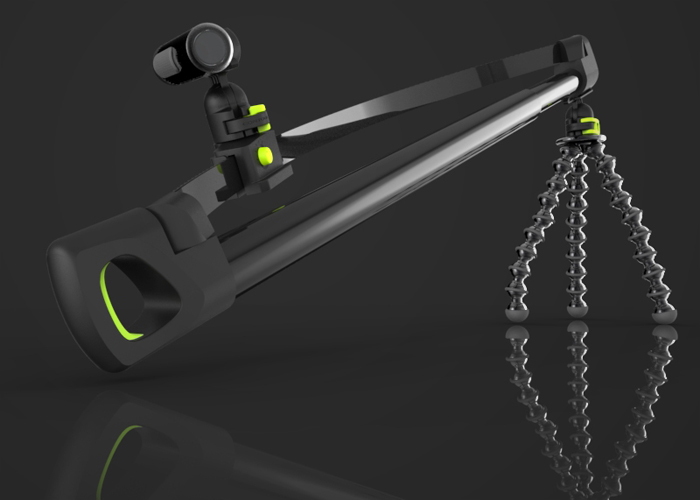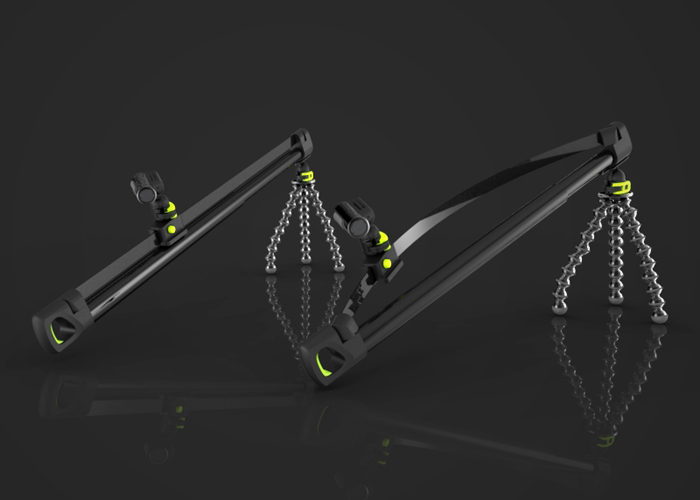 Bru
Bru is a modular kitchen appliance that can be configured to brew the hot beverage of your choice. By changing the vacuum bottle lids you can enjoy coffee, tea, or simply hot water. Once finished, remove the vacuum bottle from the station and be on your way.
The design combines tasks of brewing hot beverages. The water boiler is fully integrated into the docking station, and the brewing components are paired with the lid. It eliminates the need for pouring hot liquids which reduces the risk of spills and burns.
---