Projects
Cradle
The Cradle is an infant incubator designed to reduce the anxiety of parents when their newborn requires isolation. When a sick newborn is placed in an incubator, it quickly becomes a high anxiety experience for parents. Incubators should be designed to help mitigate this stress by instilling confidence in parents that their child is being protected, and providing an experience that allows parents to feel close to their child even when they are in isolation. The upper part of the incubator fully detaches from the base so that for certain times during the day the mother can keep her baby closer to her while she is recovering.
---
Media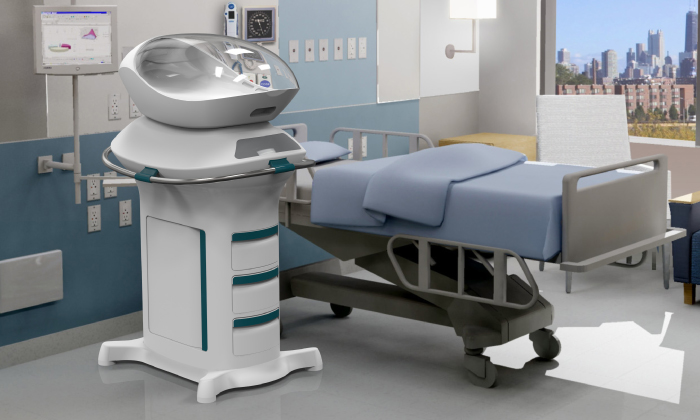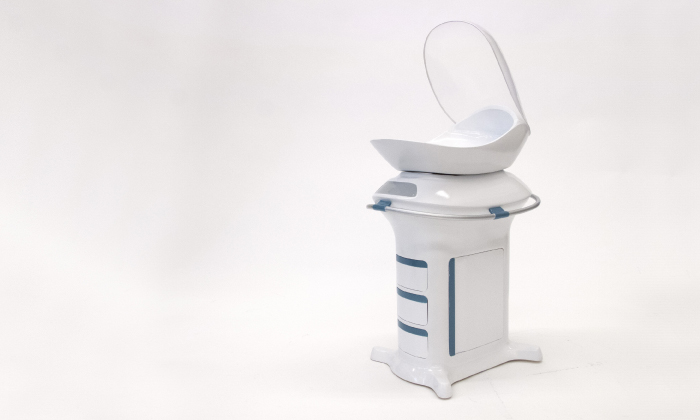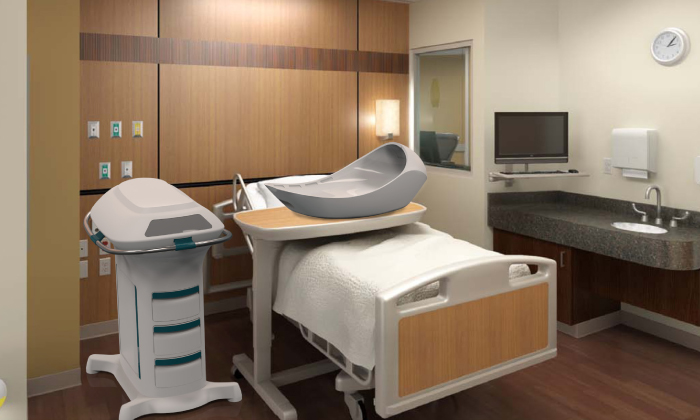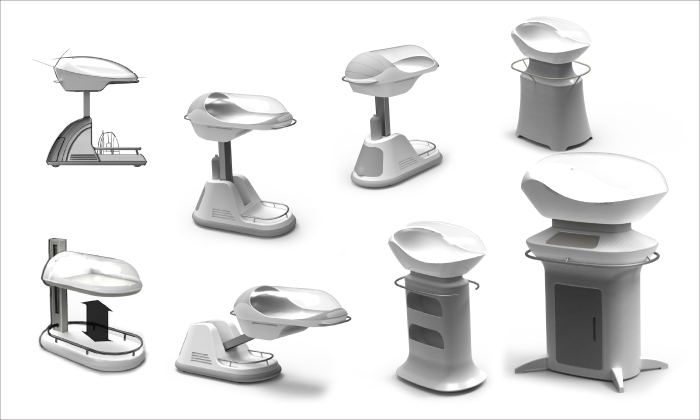 Medicine Dispenser
Designed to improve safety and ergonomics and pill distribution in the home, this pill dispenser is the replacement for the standard weekly pill organizers. Built to live on the counter rather than in the drawer, this product increases the medication visibility, thus reducing the risk of missing a dosage. It also dispenses dosages sequentially, reducing the risk of taking the wrong day's dosage. The form factor is designed for arthritic patients who may have a hard time gripping smaller objects. The large rubber pad on the back creates enough surface area to easily grip and the lever is designed to be pushed with the side of the hand rather than a finger.
---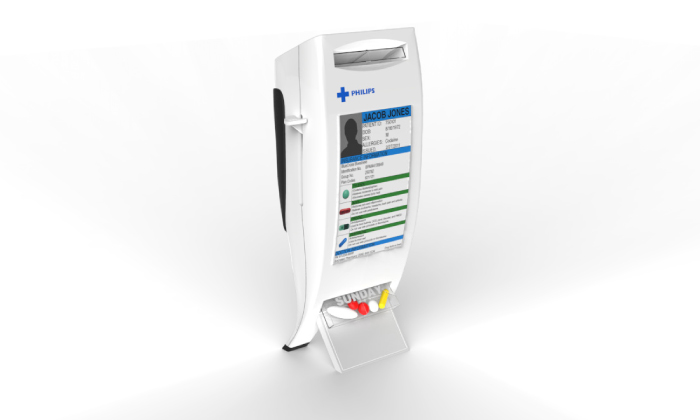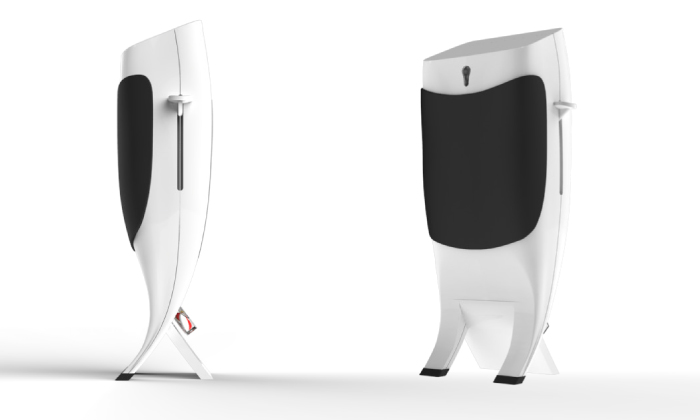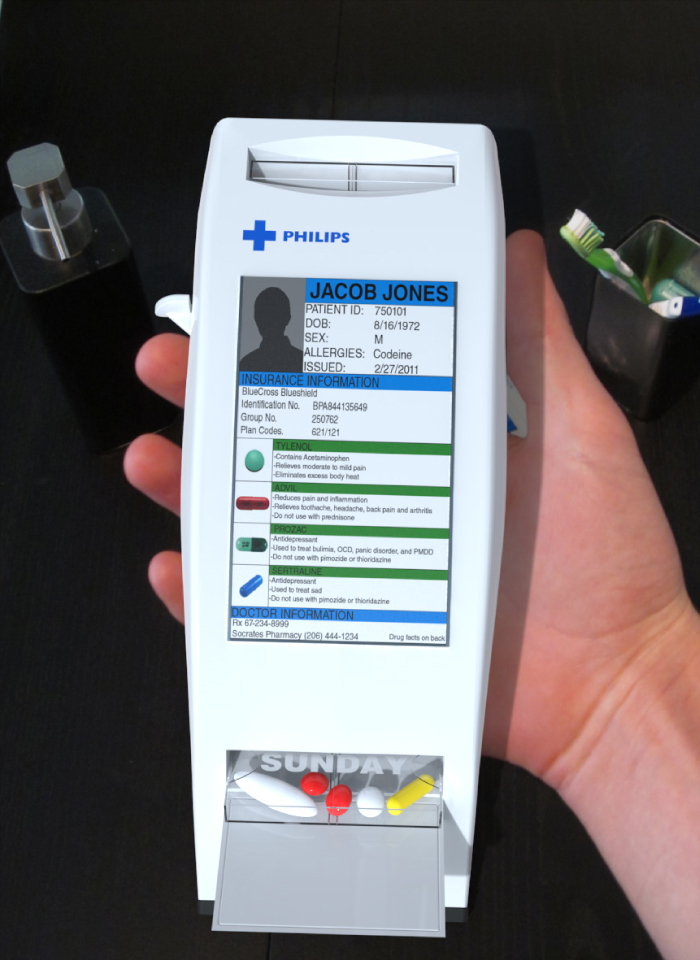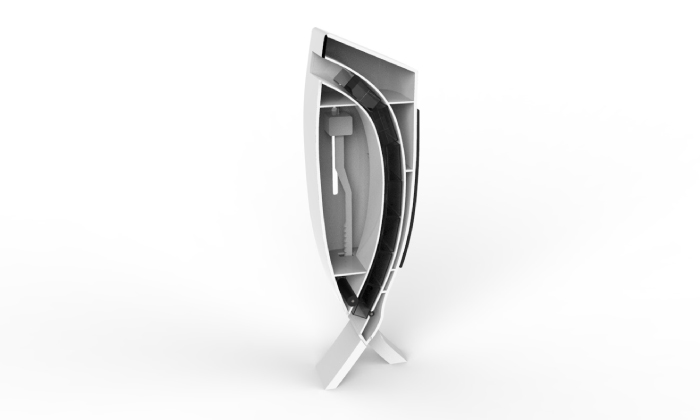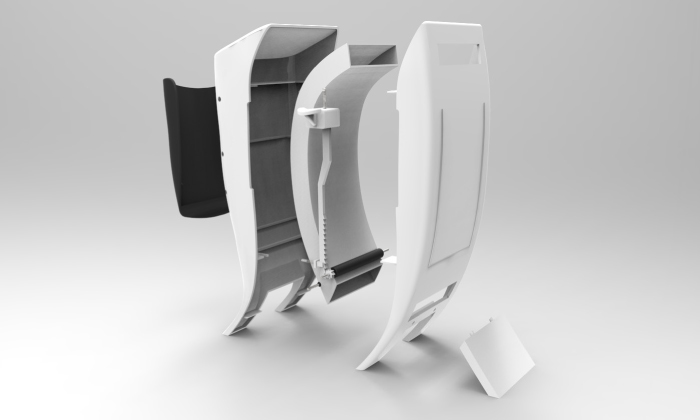 Thermal Imager
Working with firefighters in the Seattle area, I developed a hands free thermal imaging camera designed specifically for the needs of firefighters. The product has a screen at the top of the user's peripheral vision, allowing them to locate victims and find hot spots in a fire without the distraction that comes with a handheld device. Integration with the face shield causes the camera itself to become an affordance when pulling the camera down. The form is durable and rugged, built to withstand impact, heat, and moisture. The final product is designed to compliment traditional firefighting helmets aesthetically and functionally mount to existing helmet hardware.
---
Media