Fossils of the National Parks
A website dedicated to the fossil resources of the United States National Parks system. Includes basic fossil information, fossil parks, and interactive prehistoric timeline.
---
Media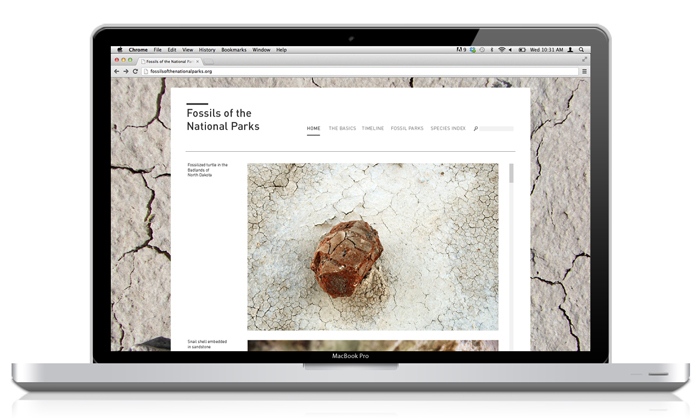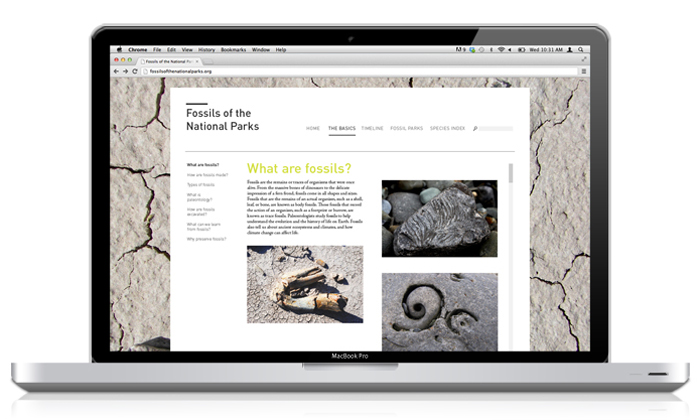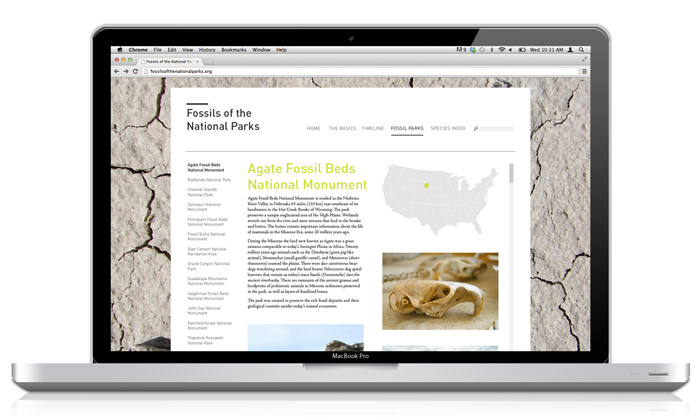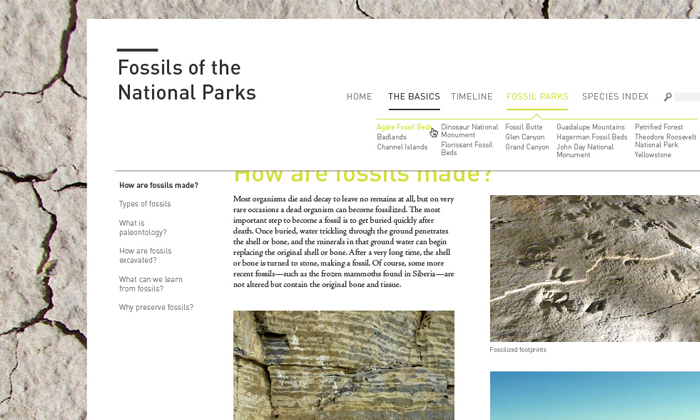 World Cup Infographics
A series of infographic spreads detailing the FIFA World Cup—from the basics, to the stars, to the global audiences.
---
Media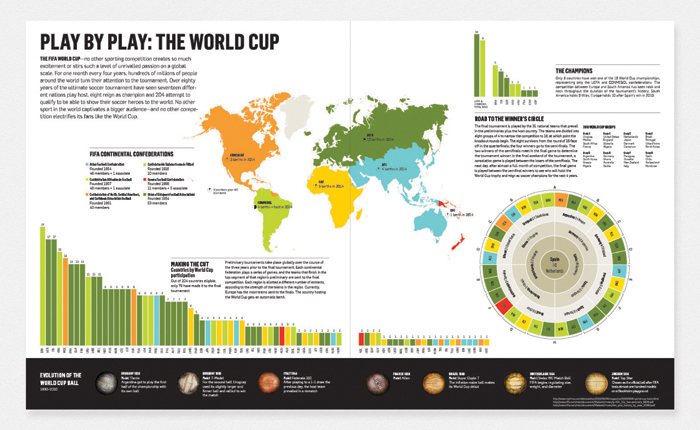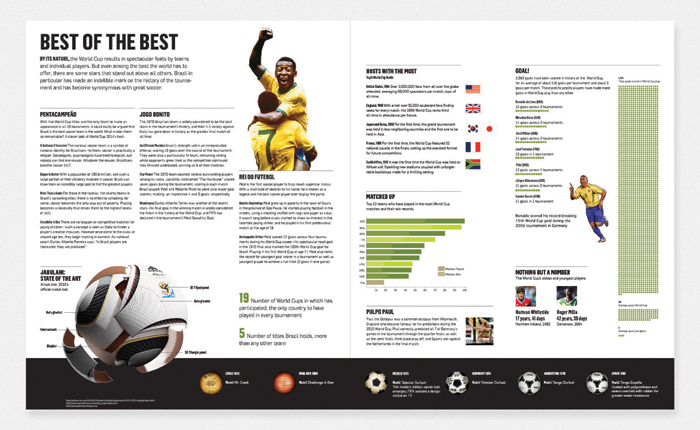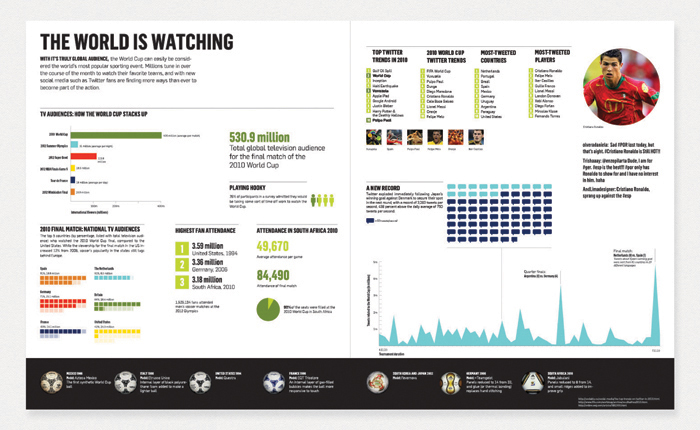 Chorveo Magazine
Chorveo is a quarterly magazine dedicated to dance, for dancers and enthusiasts; each issue is focused on a different style of dance. In this, the inaugural issue, the feature is contemporary ballet. Includes print and iPad editions.
---
Media