Silence Magazine
This is the inaugural issue of SILENCE, a quarterly magazine devoted to electronic and experimental music.
"There is no such thing as an empty space or an empty time. There is always something to see, something to hear. In fact, try as we may to make a silence, we cannot." – John Cage
---
Media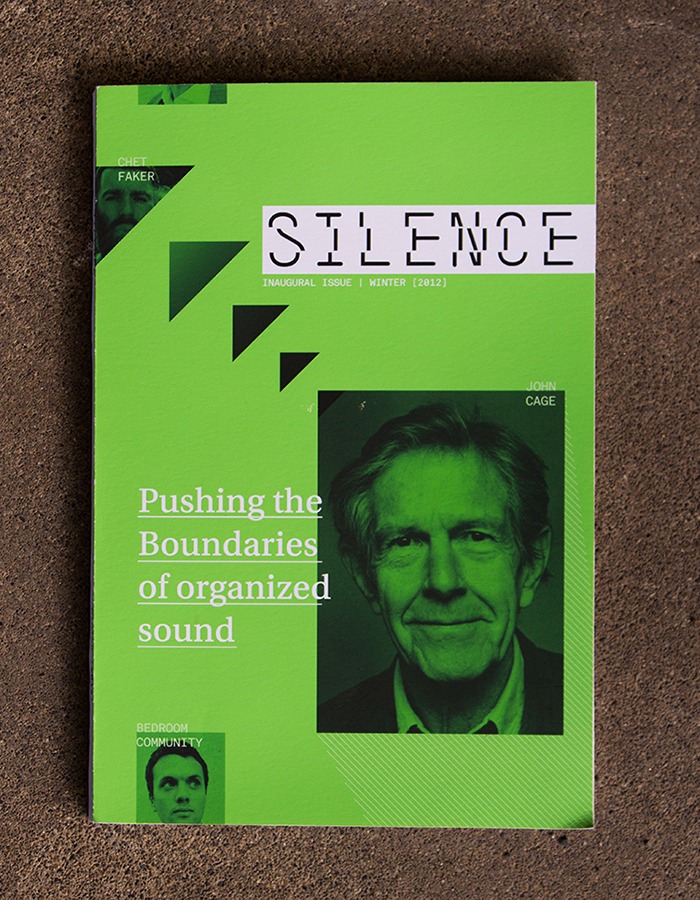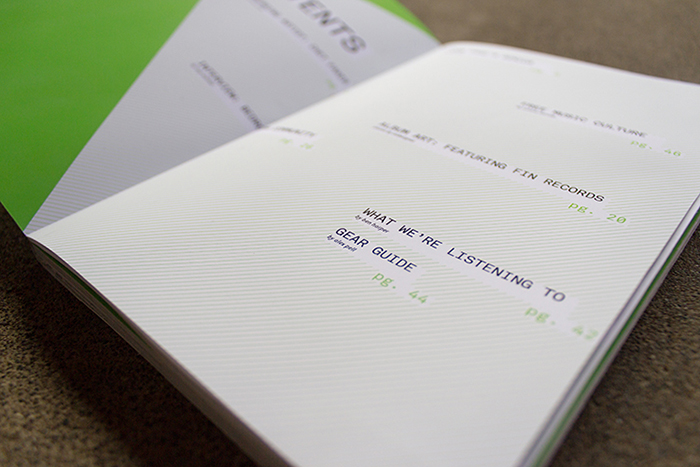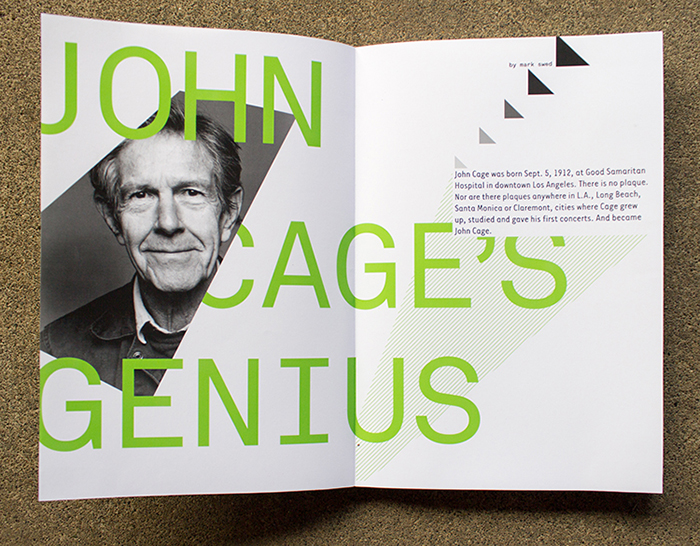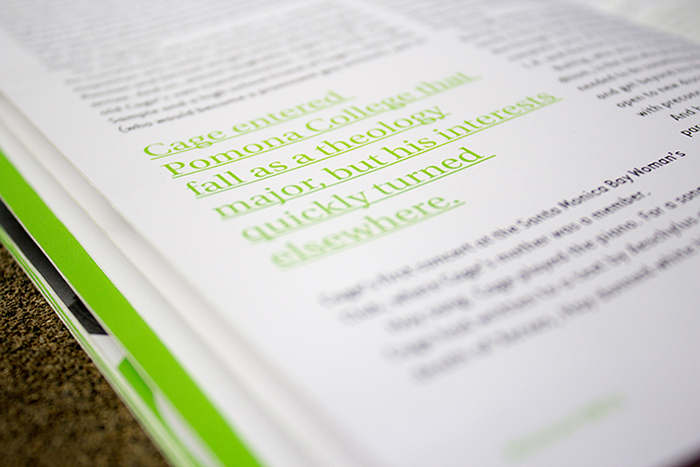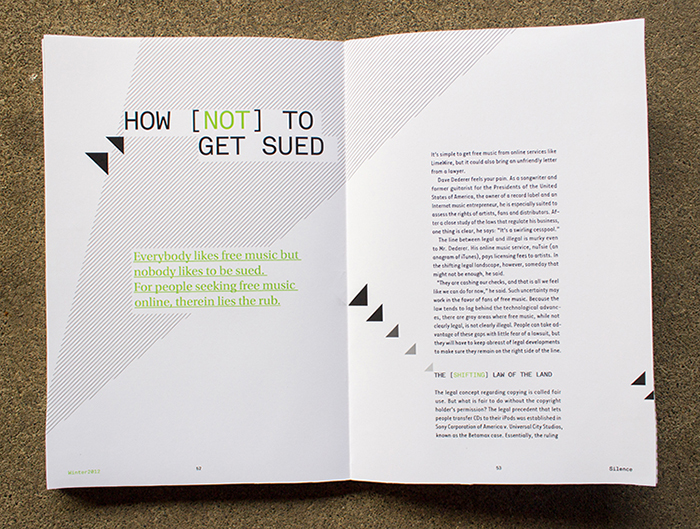 Sonic Visuals
This is an experiment using Processing that tracks the visual information supplied by a webcam and translates that into audible sounds depending on the shape, size, and movement of an object.
With this program, the activity of a space would be discernable through noise allowing the user to listen, rather than watch, patterns unfolding in a space. This could be installed on a sidewalk, over the entrance of a building, or above a public plaza. Instead of identifying patterns through visual information you would be able to listen to patterns emerge reflecting the use of the space. Alternatively, it has very fun and playful direct interactions.
---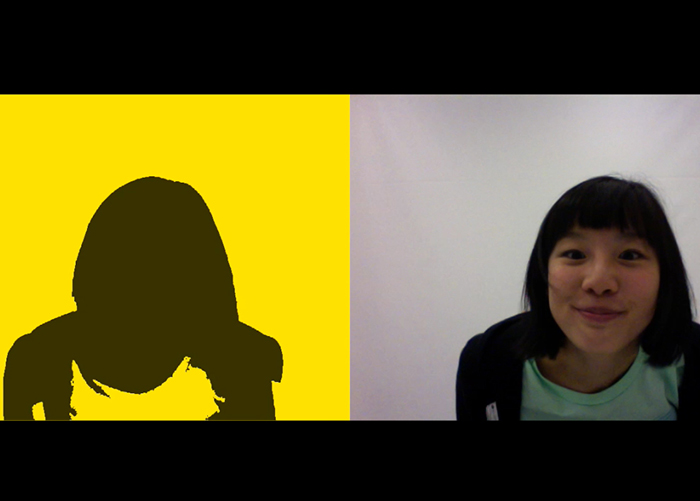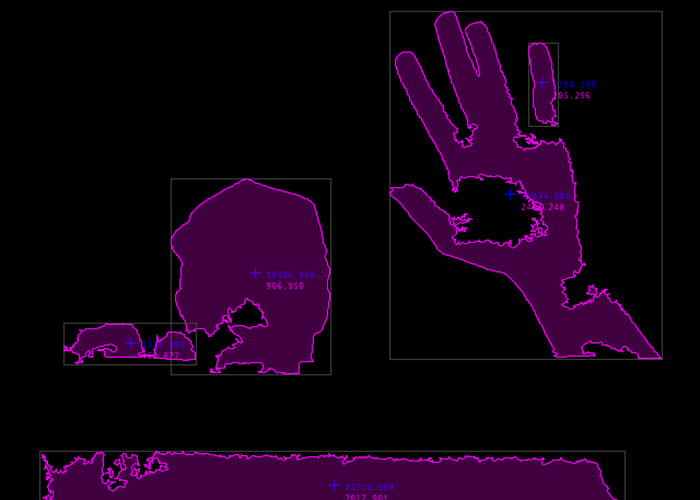 Play Hard Work Hard
Play Hard Work Hard is an installation campaign aimed at getting adults to improve their health through a much needed activity: play.
This campaign includes subtle reminders in the breakroom that draw office workers outside where the Play Hard Street Team has set up various outdoor games. The Street Team invites working adults to join in the games and sign up for local adult leagues to improve their health and well-being through the act of play.
---
Team Members