Academic Coaching
Academic Coaching is a service that current UW-Seattle students can be referred to by their Hall Health provider or DRS Counseling Coordinator when appropriate and when space allows.
The mission of Academic Coaching is to empower UW students to become successful and self-directed lifelong learners. Working 1-on-1, or in a group, with an Academic Coach will help students identify and utilize new learning tools and strategies in order to help students meet their academic and personal goals. Coaches help students create their own action plan by identifying priorities and deadlines for the quarter.
In the Academic Coaching Program, students and coaches develop working relationships through scheduled meetings and follow up email communications. In the meetings, coaches use a variety of tools to help students improve their time management, study strategies, issues related to attention, focus, and motivation.
Program Staff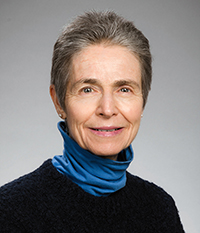 Nina Parker-Cohen, PhD
Academic Coach
ninapc@uw.edu
Nina is a licensed clinical psychologist who specializes in the assessment and remediation of learning challenges in college students. She is responsible for the development and implementation of the academic coaching program in the DRS office. Nina has more than 25 years of experience in higher education settings.