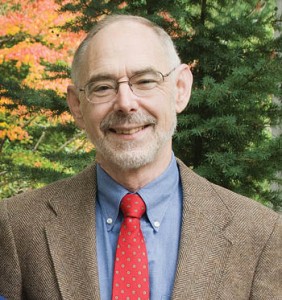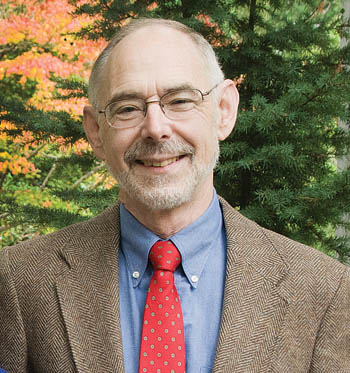 When he became the first resident in UW Medicine's Department of Family Medicine in 1972, Roger A. Rosenblatt, M.D., Res. '72, Res. '74, MPH, MFR, could not have known that, one day, he would be establishing an endowed professorship.
The Rosenblatt Family Endowed Professorship in Rural Health is the capstone of a legacy years in the making for Rosenblatt — UW professor and vice chair of the Department of Family Medicine and adjunct professor of public health and forestry — and his wife, Fernne. The Rosenblatts share a passion for catalyzing social change and have spent their professional lives striving to improve the quality of life in rural communities.
A gift from the Rosenblatts provides the foundation for the professorship, which will enhance the department's ability to recruit and retain distinguished faculty with experience in providing rural healthcare and foster research to improve care delivery to rural areas worldwide.
"I hope this professorship will strengthen the School's mission to improve rural healthcare in the WWAMI region," says Roger, who established the WWAMI Rural Health Research Center and directs the Rural/Underserved Opportunities Program for medical students. "The challenges of delivering healthcare that go with being very remote and having limited resources are common around our region, and we hope that the professorship will ultimately lead to more of our students practicing in those areas."
Fernne Rosenblatt adds that the professorship will draw attention to the benefits of care in non-urban areas. "While rural communities struggle in this high-pressure economy, they can and do have a higher level of relationship-based healthcare. We all can learn from that," she says.
Robert W. Lundeen, retired chairman of the board of Dow Chemical Company and a longtime friend of UW Medicine, also supports the professorship. Lundeen first met Roger Rosenblatt when he and his late wife, Betty Lundeen, became involved in assisting a local medical practice on Orcas Island in Washington.
"I learned then of Roger's keen interest in providing medical care in rural, isolated communities, so we were kindred spirits from that moment on," says Lundeen. "Roger and I have a lot of mutual admiration and respect, so when this opportunity came up, I was delighted to come to the party."
The Washington Academy of Family Physicians (WAFP) is another major donor to the professorship via the WAFP Foundation, which has a long history of generosity to the Department of Family Medicine. "The academy is committed to building an improved pipeline of family medicine specialists," explains Karla Graue Pratt, executive vice president of WAFP. "Roger's work lays a significant foundation in that regard."
"We are all familiar with the challenges of rural medicine," adds Kevin F. Murray, M.D., president of the WAFP Foundation. "We thought it was important to send a strong message that the professorship is a valuable endeavor, that the work of the Rosenblatts is well worth recognition," he says. This admiration is shared by family medicine faculty members, who also have contributed to the endowment.
"My whole family has been involved in this, and it's one of the legacies that we hope to leave behind," says Roger Rosenblatt. "I encourage others to do something similar in an area in which they're passionate — it's more fun to do it while you're here and can be involved in it."
If you are interested in supporting this work, please make a gift