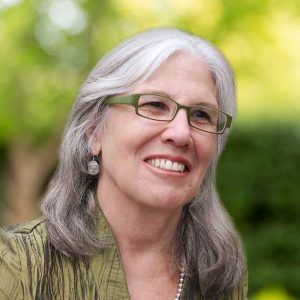 The Washington Academy of Family Physicians has named Seattle family physician Sharon Dobie, MD, MCP, as Family Medicine Educator of the Year for 2018. The prestigious award is given annually to recognize Academy members for excellence in teaching, development of innovative teaching models, or implementation of outstanding educational programs. Dr. Dobie currently works as a professor in the University of Washington School of Medicine Department of Family Medicine, where she has been a member of the faculty since 1987. She joined as a clinical instructor, moving to acting assistant professor in 1989, then to assistant professor in 1993, associate professor in 1998 and professor in 2008.
She has also overseen several programs during her time at the UWSOM, including serving as a faculty advisor to the Community Health Advancement Program (CHAP), faculty advisor and director of the Rural/Underserved Opportunities Program (R/UOP), and director of the Underserved Pathway for the past 10 years. She is also currently serving as the chair and member of the UWSOM's theme group on diversity, social and health equity, population and global health.
Dr. Dobie has numerous awards to her credit, most recently the Residency Teaching Award from the UW Family Medicine Residency, induction into the Gold Humanism Society at the UW, and the Gold Humanism Award from the Society of Teachers of Family Medicine. In 2010, she won the Sterling and Gene Munro Public Service Teaching Award, an award given to one person from all University of Washington faculty.
She earned her bachelor's from Mary Washington College of the University of Virginia (now the University of Mary Washington) in Fredericksburg, VA, and her master's of city planning from the University of California, Berkeley. Two years after earning her MCP, which included an emphasis in social policies planning, she entered the pre-med track at Berkeley. Dr. Dobie earned her MD from the University of California, San Francisco School of Medicine.
Dr. Dobie was born in New York City and currently resides in Seattle.
Dr. Dobie received the award at the WAFP's annual meeting on May 4, 2018, at the Historic Davenport Hotel in Spokane, WA