Welcome to Family Medicine Advising!
This website provides comprehensive information to UW students considering a career in Family Medicine. Here you will find information about resources available from sources that range from our own department of family medicine all the way to national opportunities available through various family medicine organizations. Be sure to join the Family Medicine Information Listerv!
Meet the Advisors
Dr. Tomoko Sairenji
sairenji@uw.edu
Dr. Sairenji joined the Department as Acting Assistant Professor in the Medical Student Education Section in September 2015. She is the director of the Advising Program, Family Medicine Interest Group (FMIG) and Advanced Clerkships and doing clinical work at the Northgate Clinic. Dr. Sairenji graduated from Okayama University Medical School, Okayama, Japan, did a junior residency at Aso-Iizuka Hospital, Fukuoka, Japan, and then came to the USA where she completed her Family Medicine residency at University of Pittsburgh Medical Center Shadyside, Pittsburgh, PA, where she also served as Chief Resident. Following her residency, Dr. Sairenji completed a two-year in Faculty Development Fellowship at UP Department of Family Medicine, which included being a Visiting Scholar at the American Board of Family Medicine, Lexington, KY, and was awarded a Master of Science in Medical Education.
Dr. Jeanne Cawse-Lucas
cawse@uw.edu
Dr. Cawse-Lucas attended medical school at the University of Massachusetts and completed her residency training at Swedish Cherry Hill Family Medicine in Seattle. In addition to her role advising medical students, Jeanne is the associate director of the Family Medicine Clerkship and practices full spectrum family medicine at the UW Northgate Clinic. Her professional interests include underserved care and legislative leadership, and she is also the 2012-13 President of the King County Academy of Family Physicians (KCAFP).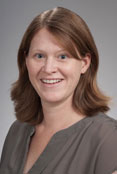 Dr. Amanda Kost
akost@uw.edu
Dr. Kost attended medical school at SUNY Buffalo School of Medicine in Buffalo, NY and completed her residency training at Harborview Family Medicine, where she currently practices. Her professional interests include underserved medicine, health literacy, and encouraging more medical students to choose primary care careers.
---
Individual Advising Appointments
Advising appointments are available to you at any point from career exploration in the first year to residency applications in the fourth. If you would like to schedule an appointment with an advisor, please contact the advising program coordinator, Ivan Henson, directly at famed@uw.edu. If you just have a simple question, feel free to email one of the advisors directly.