City
Yakima
---
State
WA
---
Map
---
Details
CENTRAL WASHINGTON FAMILY MEDICINE
1806 West Lincoln Avenue
Yakima, Washington 98902
SITE DIRECTORS: Katina Rue, DO
SITE COORDINATOR: Verna Red Bear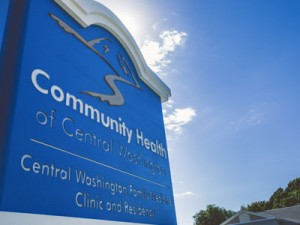 Thirty residents and about a dozen family medicine faculty with a full complement of other health professionals including Integrated Behavioral Health Consultants at the Central Washington Family Medicine (CWFM) clinic. The clinic and residency program are services of Community Health of Central Washington (CHCW), a Federally Qualified Health Center that receives federal funding to provide care to Medicaid and Medicare populations. The residency is a federally designated and funded Teaching Health Center and is accredited by the ACGME has Osteopathic Recognition.
Faculty. Clerkship Site Director in Yakima is Katina Rue, DO. Other faculty physicians who participate in student teaching include: Taj Heer MD, Joel Pearson MD, Portia Jones MD, MPH, Maria Verduzco MD, Russell Maier MD, Brandon Isaacs DO, Meg Mac Leod MD, Judy Harvey MD, Patrick Moran DO, Patrick Vigil MD, Caitlin Hill MD, Midhuna Papazian MD. Ancillary faculty who may work with the students include our pediatrician Stephen Pearson MD, our Pharmacist Louise Achey, PharmD, and our Behavioral Health Consultants Bridget Beachy PsyD, David Bauman PsyD, and Arissa Walberg PsyD. Students also work with Senior residents in both the inpatient and outpatient settings and on Labor and Delivery.
---
Satellites
Central Washington Family Medicine, Community Health of Central Washington
---
Community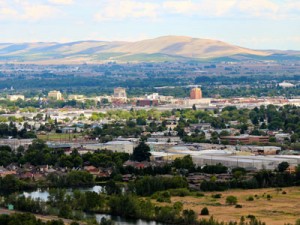 Yakima is located 2 1/2 hours east of Seattle in the foothills of the Cascades and enjoys 300 days of sunshine per year. Recreational activities easily accessible include hiking, fishing, biking, camping, and skiing (seasonal). Yakima Valley wines are award winning and winery tours are popular as are the many festivals and the local Farmers' Market.
---
Duties
The student spends the majority of time in the clinic including visits with BHCs and osteopathic manipulation medicine, but also is involved in OB visits at a satellite clinic and hospital care at two community hospitals. Call averages once per week and includes emergency room evaluations, OB triage and admissions. Educational activities include hospital-based lectures, procedures in the clinic, nursing home visits and residency didactics.
---
Patients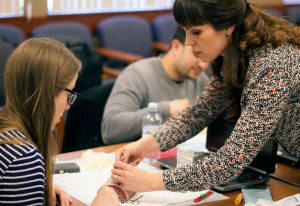 The clinic is located in a health provider shortage area with a diverse population including significant Hispanic and American Indian populations. The mission of the clinic is to serve the needs of these underserved and rural populations and offer full spectrum family medicine.
---
Housing
Two-bedroom apartment with sleeper-couch in the living room. Pool and laundry facilities on site. The building is next to the clinic. Crib not provided. No pets. Wi-Fi provided.
Car required. Some travel can easily be done by bike, especially in better weather.
---
Other
PATHWAYS: This clerkship fulfills the Hispanic Pathway Core Clerkship Requirement.
Some facts about the weather in Yakima
July is the average warmest month.
The highest recorded temperature was 110°F in 1971.
On average, the coolest month is December.
The lowest recorded temperature was -25°F in 1950.
The maximum average precipitation occurs in December.
Revised March 2018
---
Features
Underserved Pathway
---